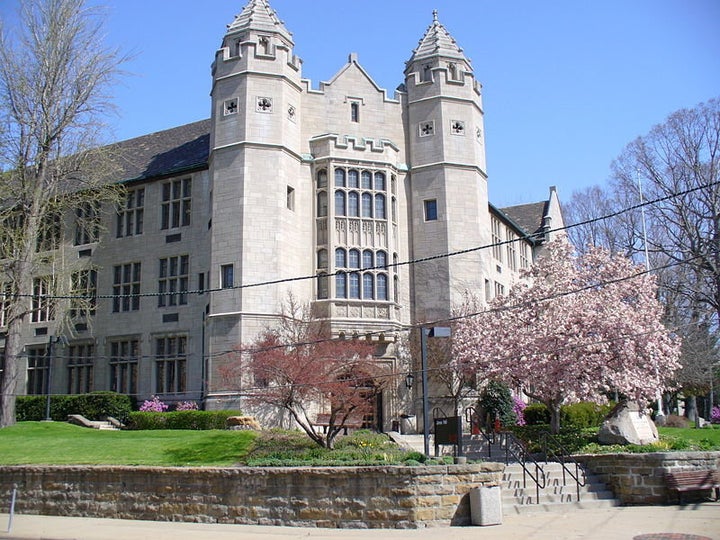 Youngstown State University will limit the hours of non-union part-time employees to ensure that the university is not required to provide them with health insurance coverage under Obamacare.
YSU, a public institution in eastern Ohio, announced to employees earlier this month that it is restricting part-time employees, including adjunct professors and lecturers, to 29 hours a week or less. Under the Affordable Care Act, the university will have to provide health insurance to full-time employees, classified as anyone working 30 hours or more per week.
According to an email sent to English department employees, which was obtained by The Huffington Post, anyone who violates the new hourly limit will be fired:
It's crucial that you be vigilant about this cap as you consider additional teaching or tutoring assignments. If you exceed the maximum hours, YSU will not employ you the following year. We will have no recourse.

If you teach or work in another department part-time, it will be the TOTAL number of hours. If you teach in American Studies for six hours, you can teach a maximum of twelve semester-hours here over a year. If you work as a tutor, those hours are also important. Same issue: you cannot go beyond twenty-nine work hours a week.
Multiple requests for comment from YSU officials were either declined or not returned. Marilyn Ward, assistant to the provost, said via email that the policy "is still under development."
YSU becomes at least the second publicly funded school to announce it will limit employees' hours to avoid paying for health insurance. The Community College of Allegheny County in Pittsburgh said last week that it will cut the hours of some instructors to avoid Obamacare requirements. Like YSU, the community college cited state funding cuts and other financial strains as reasons why it couldn't afford the coverage.
Matt Williams, vice president of New Faculty Majority, a group that advocates for collective bargaining rights of adjunct instructors and professors, said he expects this type of action to become "par for the course."
"A public university can't be compelled to recognize their union, so there's no recourse to speak of for contingent faculty," Williams said.
He also pointed to another concern: These employees may be working at several state institutions on a part-time basis and thereby racking up full-time hours on the state's education payroll, yet not receiving the same benefits as full-time employees.
"Should those people not be entitled to health insurance if they're working at three state institutions?" Williams asked.
Read the full text of an email sent to YSU employees in the English department:
Colleagues,

I'm sorry about this long message, but it's important, and I want to tell you everything that I know about this situation.
At the chair's meeting with the Provost held this Tuesday, Marilyn Ward, Assistant to the Provost, announced that non-union part-time employees were to be limited to working a maximum 29 hours a week. This policy is being implemented because of the federal healthcare laws coming online next year.

Under the law, an employer must provide healthcare coverage to anyone working for thirty or more hours a week. YSU's solution is to ensure that non-union part-time employees work no more than 29 hours.

For immediate implementation, Human Resources has capped part-time faculty teaching at 18 hours a year. The University is using a two-to-one ratio for courses to calculate working hours: one hour of contact time to two hours of prep. So a three-credit course like 1550 is considered nine work hours per week. If you teach three courses, it's 27 work hours per week, thus under the 30-hour cap. In our case, usually that means a maximum of six courses, but 1539 is an exception since it's at four semester hours. If you teach 1539, you are still limited to 18 credits a year; that would be a maximum of four sections of 1539 (16 hours); or a mix of 1539s and other composition courses that stay at or below 18 credits per year.

It's crucial that you be vigilant about this cap as you consider additional teaching or tutoring assignments. If you exceed the maximum hours, YSU will not employ you the following year. We will have no recourse.

If you teach or work in another department part-time, it will be the TOTAL number of hours. If you teach in American Studies for six hours, you can teach a maximum of twelve semester-hours here over a year. If you work as a tutor, those hours are also important. Same issue: you cannot go beyond twenty-nine work hours a week.

English has no choice but to ensure that our part-time faculty remain under the eighteen-credit cap; this cap applies immediately. We don't want to imperil our ability to keep you; you're valuable to us. Guy said he would go through his assignments to ensure that we've kept you in safe territory. We can only check what we know, however, so be sure to check with any other on-campus employment to ensure you're safely under that hour-limit.

Below I'm pasting in the email that the chairs received that outlines the situation:

Part-Time Faculty Benefits (presentation from Kevin Reynolds and Debby LaRocca)
Due to the recent Healthcare Reform, YSU will now be required to offer Health Benefits to any employee who has worked 30 hours per week or more during a look-back period.

The University is permitted to define the look-back period (determining the time frame for which the 30 hours will be reviewed) and to define clock hours as it relates to Workload hours (for part-time faculty). Human Resources is finalizing these two definitions. As proposed, the period will be defined as one calendar year, beginning Fall and running through Summer. The first period will be Fall 2012 through Summer 2013. In addition, the workload that will be allowed for one calendar year (as defined) will be a TOTAL of 18 workload hours.

No part-time faculty will be permitted to work more than 18 WH during this time period. Should this occur, the part-time faculty members will not be eligible for employment for the next year (unless the University pays health benefits, which YSU does not intend to do).

The Provost's Office hopes to have HR finalize the definitions next week and then send out a final set of definitions. In the meantime, you should review your part-time faculty's load and be sure that no one has hours in the spring term that will put him/her over the 18-hour limit.

Guy and I wish this weren't the case. We'll do our best to keep you informed and to work with you to ensure that you remain in compliance with the caps. We value your hard and careful work.

Julia

Julia M. Gergits, Ph.D.
Professor and Chair
Department of English
Youngstown State University
Youngstown, Ohio 44555

Related
Before You Go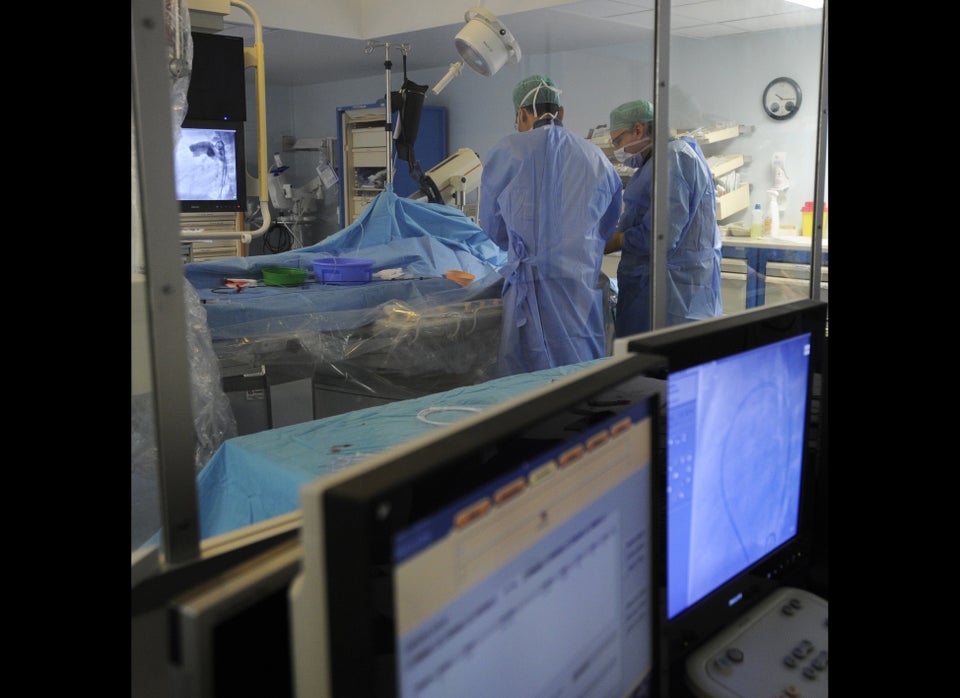 Lies And Distortions Of The Health Care Debate
Popular in the Community