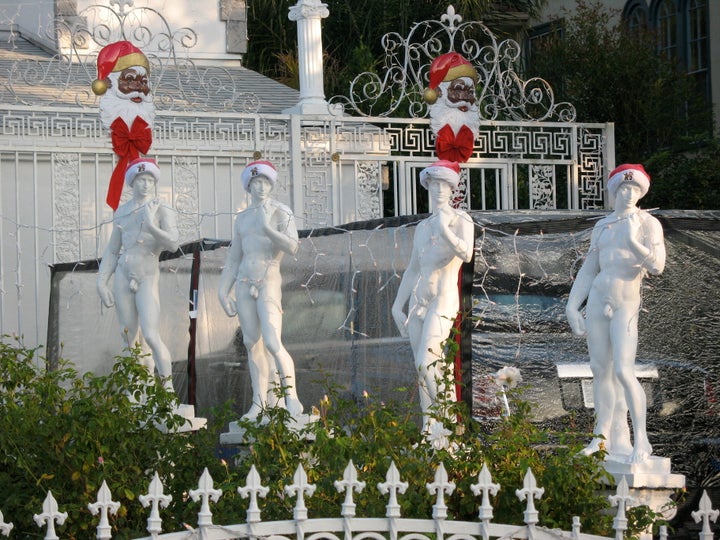 Los Angeles is set to lose two local legends once "Youngwood Court" is snapped up by a new buyer.
The home, otherwise known as "The House Of Davids," was put on the market by owner Norwood Young in March for $2.42 million -- exactly twice what he paid for it in 1997, notes Curbed LA.
Young is known around town as "The King Of Hancock Park," so named in 2008 by LA City Beat Magazine for his fight to remain in the neighborhood and decorate the home as he pleased. In a ceremony led by crooner Natalie Cole and actress Loretta Devine, Cole compared it to the racial discrimination her father Nat King Cole faced when buying a home on the same street in the 1950s. Young counts the celebration as one of his favorite memories in the home -- besides Christmas time, when he would adorn his "Davids" with Santa hats or replicas of Michael Jackson's jackets.
Young, who is a recording artist, author, and activist, is jettisoning the almost 5,000 square foot home for a simpler life. He hopes that one day he will be remembered for his non-profit work, activism, and art -- "not the guy with the [nineteen] statues of David." Still, he promises that wherever he lives next, "it's probably going to be over the top and not of everyone's taste." Here's hoping!
Photos by Boris Dorfman, courtesy of the official listing with Boris Dorfman of LBC Realty.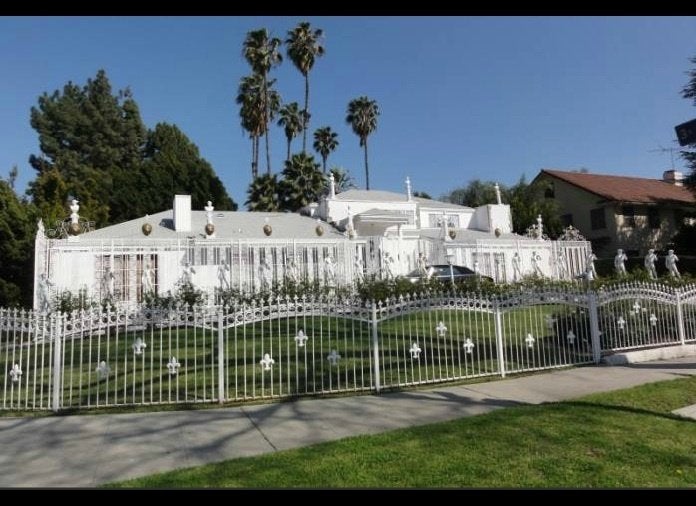 304 S. Muirfield Road (House of Davids)
Popular in the Community