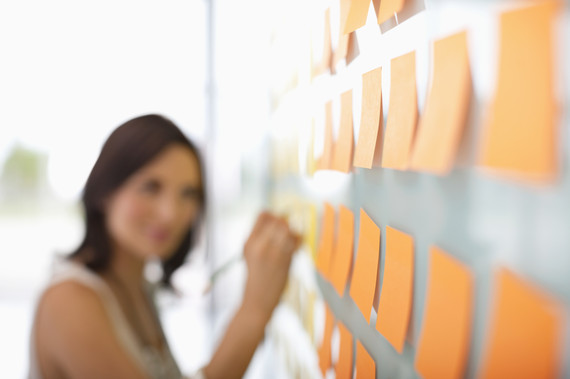 Do you ever have those moments in life where you're pulled in 500 different directions? You know, the times where no matter how hard you try, you can't seem to see the forest through the trees?
I've fallen victim of many of those moments in the last few months.
Then clarity arrives. That's where I am at the moment. In the last 18 months, I've experienced so many opportunities and areas for advancement. All the while, I was giving away my time like it was an unlimited resource. Ha! I woke up!
I thought I was doing a great job in managing my time by over-scheduling myself with appointments that were not in line with my goals. My efforts in trying to be productive just ended up backfiring. Weird how that works, huh? If anyone should know better, it should be me. Remember, I was almost dead 5 1/2 years ago.
One of the greatest career choices I've ever made was making the decision to return home to Keller Williams. As a result, I was lucky enough to receive some significant coaching sessions from Marc King, one of their team leaders. These sessions have changed the way I approach many facets of my business specific to time management/productivity, and I need to share them with you. Now that I'm reflecting, I did not know how to get as focused as I needed to be. I wasn't even aware of the need for this kind of help.
For example, do you know about The Boxes? John Davis, President of Keller Williams regularly demonstrates how The Boxes can be applied to any business or any part of your life. They are so simple and so effective that the amount that I have gotten accomplished over the last week would have taken me a month to do.
In my work life, I currently oversee two companies and manage the US operations of a third brand. In addition, I am a contributor for Fox Business News, Huffington Post, Inman, RIS Media, and Realtor.org. Bottom line: My plate is extremely full and The Boxes keep me on track with things that matter vs. things that bog me down and don't make me money. (or happy)
Here's how The Boxes keep me in check:
1. Draw 5 boxes approximately 2 inches by 2 inches.
2. At the far right, (Box 5) drop in how much revenue you want to make on a monthly basis. Write "Revenue" under that box. (The goal is a 4:1 return over your expenses)
3. Box 4 will be the closings of sales. If you're in the service industry, this number will be units or your own personal quantifier of sales. Write "Closings" underneath this box.
4. Box 3 will be how many contracts or commitments you need in order to hit the amount of closings or sales you need. Write "Contracts" or "Commitments" underneath this box.
5. Box 2 will be how many appointments needed in order to hit the amount of contracts. This number, in turn, has a direct relationship to the number of closings you desire. Write "Appointments" underneath this box.
6. Box 1 is how many conversations do you need to have on a monthly basis to achieve the revenue goal. Write "Conversations" underneath this box.
Drill down. Focus. When you "Box it up," it's easy to understand what numbers become the focus in order to hit your revenue goals.
Predictability of the results becomes so simple because you know exactly what tasks need to be performed by attaching a number to them. For example, I know everyone on my team needs to have six conversations on a daily basis in order to hit our goals of 2560 conversations a month. That translates to 128 appointments to 75 contracts to 60 closings to the team revenue target.
How can you apply The Boxes to your company's performance initiatives?
Calling all HuffPost superfans!
Sign up for membership to become a founding member and help shape HuffPost's next chapter