This past weekend, as thousands of researchers and scientists gathered at the March for Science in Washington, D.C., and in cities around the world, I thought of the thousands of people who will lose their fight to pancreatic cancer this year, and the millions who have lost, and will continue to lose loved ones to this devastating disease. While we may not all be scientists and researchers, we each play a critical role in advancing lifesaving cancer research through advocacy. Today, I am asking you to join me in the fight to end pancreatic cancer and urge Congress to increase federal funding of cancer research.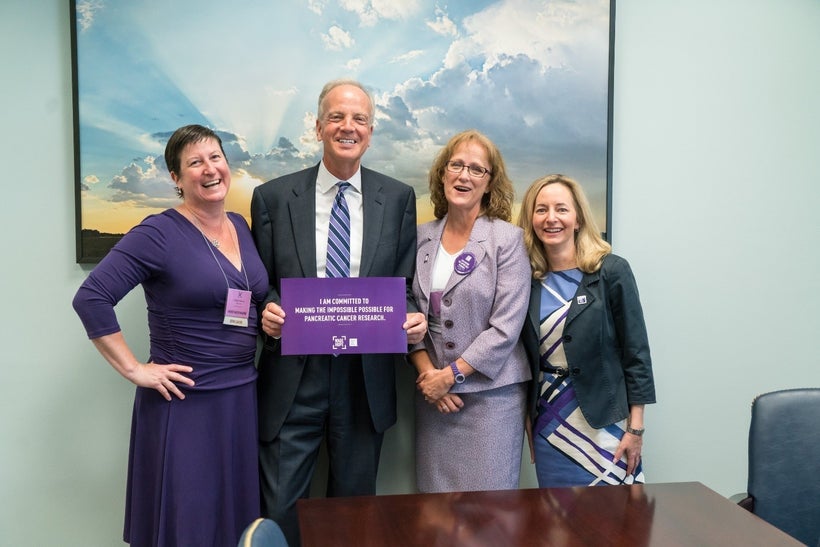 On June 19-20, our powerful grassroots army will gather in Washington to turn Capitol Hill purple. We will stand tall and let our members of Congress know that by working together, we have the power to save lives.
Pancreatic cancer is the nation's deadliest major cancer with a five-year survival rate of just 9 percent, killing more people than breast cancer each year. Research advancements are urgently needed to improve treatments and find an early detection method, yet proposed budget cuts to the National Institutes of Health (NIH) threaten our progress.
This is why your participation — especially at our Advocacy Day this June 19-20 — is more critical than ever.
In my 17 years as the leader of the Pancreatic Cancer Action Network, we've made a lot of progress and one of the most valuable lessons I've learned along the way is the power of showing up.
Throughout our organization's history, we have set bold goals that required hard work, new ideas and collaborative efforts. We often were told that our ambitions were too high. Yet we never gave up. We kept showing up.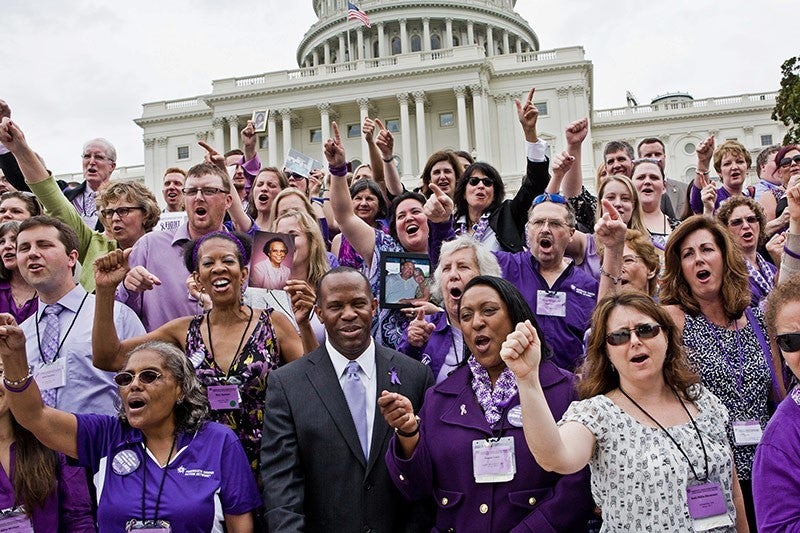 Together, we've made real progress on all fronts. We've funded more than $35 million in research grants, provided support to over 135,000 patients and families, and through our powerful advocacy work, the Recalcitrant Cancer Research Act was signed into law in 2013, leading to a national focus on pancreatic cancer research and new federal funding opportunities.
The passage of the Recalcitrant Cancer Research Act was the culmination of five years of effort by the Pancreatic Cancer Action Network's passionate advocates and volunteers – people like you – who kept showing up, sending 76,000 emails, making 14,000 calls to Congress and participating in 1,500 meetings.
Thanks to increased private and federal research funding for pancreatic cancer, there is a deeper understanding of this complex disease and more scientists than ever before are studying pancreatic cancer and standing ready to translate these findings into better outcomes for patients.
So in the face of proposed NIH budget cuts, we cannot let decades of hard work and progress be lost. We know all too well that research funding is not just a matter of numbers, this is a matter of people's lives.
No matter how difficult the challenges are that lie ahead, we must continue to show up.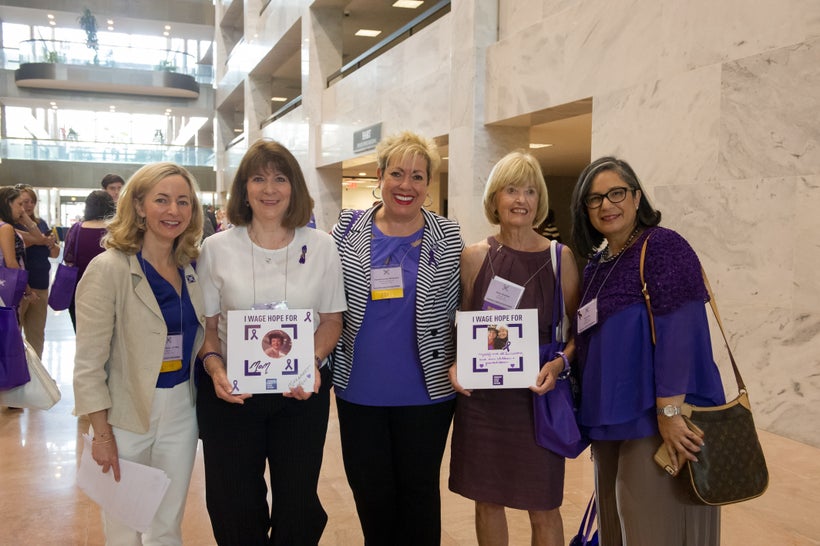 So I ask you to please join me at Advocacy Day 2017. In the shadow of our nation's Capitol you will have the power to rewrite the future of pancreatic cancer, simply by showing up and sharing your passion and your story with your members of Congress. That is how we've gotten to where we are today and this is how we will continue to change the course of history together.
Calling all HuffPost superfans!
Sign up for membership to become a founding member and help shape HuffPost's next chapter
This post was published on the now-closed HuffPost Contributor platform. Contributors control their own work and posted freely to our site. If you need to flag this entry as abusive,
send us an email
.