Earlier this year, I wrote an article 'Innovations Changing Our Lives' where I listed five innovative establishments, one of which is Your Art Gallery. Your Art Gallery is the first online art gallery of its kind, allowing artists to bypass the traditional daunting and often long art gallery process.
Your Art Gallery provides each and every artist with a spot in their very own online gallery to display and curate as they please. No art dealer or agent is required, and all artists are free to join and showcase their work. Being a platform designed with the artist in mind, Your Art Gallery provides artists complete control over their artwork. Artists are free to choose how their artwork will be produced and the price the piece will be sold for. 
Artists and art buyers are given the true art gallery experience through the platform's partnership with Duggal Visual Solutions, one of the leading print providers in the U.S. When an artist sell their work they can feel ease, that their piece is in good hands. 
Utilizing social media and the power of online marketing, Your Art Gallery artists have been successful at kick-starting their art careers through this innovative startup. Your Art Gallery is a prime example of technology transforming lives and creating opportunities.
In my pursuit to spread the word on Your Art Gallery to artists everywhere, I took it upon myself to interview some of their artists, part of over 1800 artists from 82 countries. I wanted to know how they have been benefiting from this innovative platform.
When I asked Bruce Johnson, a Your Art Gallery artist, when and why he joined the online gallery, he answered:
"When I attended the PhotoPlus Expo in New York City last year, I saw that Your Art Gallery was giving away a free platinum membership for a year so I decided to check them out. I was immediately drawn to them because of their affiliation with Duggal. Back in the days when I was shooting film, Duggal was regarded as 'the place' professionals went to get high end, museum quality prints and processing done. They are one of the few labs here in New York City to successfully adapt to the digital era and keep their doors open - so I jumped at the opportunity to join them and see what they had to offer."
Your Art Gallery offers different levels of memberships, with the basic one, silver level, being free. Johnson commented on his Your Art Gallery experience saying that his experience "has been great. Their website is easy to use and the process for uploading images is very clear. Their customer service has been first rate. Even though it's' a website, if you contact them, you get a response from an actual person and I really appreciate that."
Johnson added that "expanding our exposure to potential clients is an essential part of our business and also an ongoing challenge -- and the accessibility to this site helps draw in people who are looking for high-end photos for both residential and corporate arenas. Also, I'm finding that Your Art Gallery is a really good resource to get my work out there without having to worry about the printing aspect of it."
For Artists, one of the most important aspects of Your Art Gallery is that they don't have to worry about printing cost. All that the artists have to do is upload their work. Besides the marketing that Your Art Gallery does, artists can use social media and their own networks to advertise their portfolios and complete a sale.
"We believe all artists deserve a platform to showcase their work," says YAG Co-Founder and Marketing Director Heather Griffin. "And we're encouraged to see that artists from more than 80 countries have already uploaded their work to YAG, with more joining every day."
Your Art Gallery artist Susan Raphael describes the challenges she faced as an artist prior to Your Art Gallery: " Many galleries, especially in New York City, have their stable of known photographers who sell well and the gallery owners are hesitant to cultivate, promote and show new talent. In the Your Art Gallery model the marketplace decides, through the rating, voting system, and contests, which artists have the most visibility."
Raphael has successfully sold art through Your Art Gallery, and I had the chance to look at her art, choosing my favorite (which I will be ordering for my living room).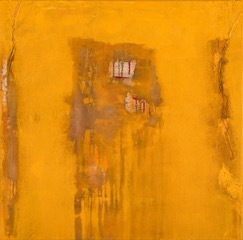 Artist Craig Shand is very fond of his Your Art Gallery experience, citing his wish to sustainably share his vision, perspective, experiences and emotion with the world in a tangible manner. In a world dominated by tapping on phones and 6 second videos, Your Art Gallery has created a place where the artistic voyeur can become a collector of moments." Here's one art piece published by Shand on Your Art Gallery: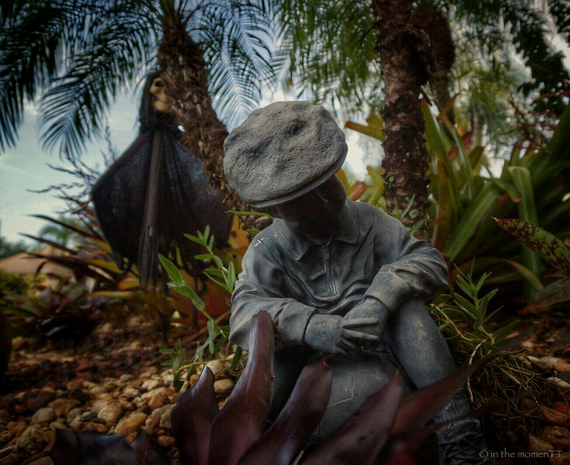 Reynaldo Leal, another Your Art Gallery artist, says: "I think it revitalizes the idea of buying art. We've consumed art on our smartphones for so long, we've forgotten what it's like to see it up on our walls. Your Art Gallery gets you thinking about filling that blank space in your apartment or home."
With Your Art Gallery, artists don't need to worry much about getting their work visible. Gary Migues tells me, "Their [Your Art Gallery] expertise in marketing along with a great business plan allows me the time to focus on what I do best, capturing amazing images. Everyone that I have had contact with at YAG has been extremely helpful and knowledgeable." Here is my favorite work by Migues: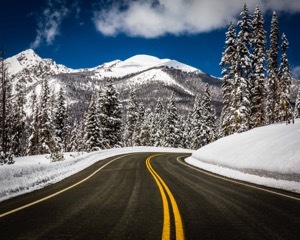 Your Art Gallery is an art movement, a platform, and a chance for artists to focus on their art, and not lose momentum.
Artists, this is your opportunity to showcase and sell your work in an innovative environment. Sign up and be part of the Your Art Gallery community.
REAL LIFE. REAL NEWS. REAL VOICES.
Help us tell more of the stories that matter from voices that too often remain unheard.