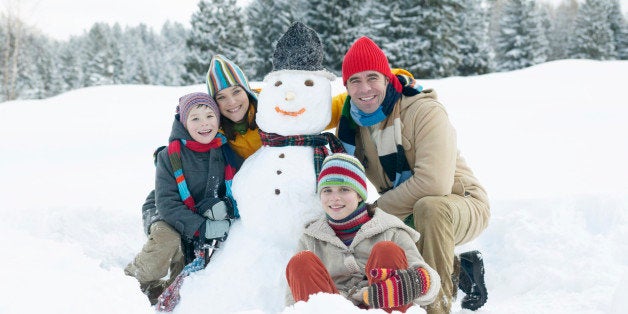 I love snow days and a few snow days here in North Carolina this past month have had me remembering my own childhood. Various blogs and Facebook postings about parents who have had enough of snow days made me reflect on my own attitude towards snow days and where it came from.
As I reflected, I realized that my memories of snow days are some of my most cherished from my childhood. I grew up in Northern Virginia, and snow days felt like the ultimate freedom. We played for what felt like hours on end in what seemed like two feet of snow. I also vividly remember discovering the joy of how to make chocolate chip cookies, the taste of a toasted peanut butter and jelly on rye bread and the simplicity of snow ice cream. Those are three things I remember my dad shared with us during snow days.
I also vividly remember my dad taking all of us to K-Mart to buy ice skates and taking us out onto the frozen pond and teaching us how to ice skate. I can still remember how much fun he had re-living one his own childhood memories from growing up in New York.
Then I started to remember that my dad worked nights as a lead airline mechanic for Eastern Airlines, so he was home with the four of us while my Mom went to work as an executive secretary. I realize now that my dad being with us during those days that we weren't at school meant that he actually wasn't sleeping when he should have been after a night shift and before another one. A detail I was not at all aware of as a child, but which really sticks with me now, as a parent myself, thinking about how to entertain the kids during a snow day on a full night's sleep.
I remember my mom and dad meeting halfway one afternoon and trading off cars and kids so my dad could make it into work at the airport and my mom could make it back home. Not once did my dad complain about his sleepless day. He made those snow days so much fun for us and created memories that have lasted a lifetime. It made me realize that our kids will remember our attitude towards snow days for a long time to come. Thank you, Dad, for passing on your love of snow days to us all. We are still enjoying them!