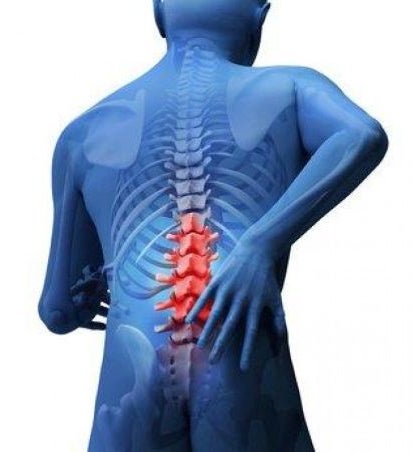 Being restricted from participating in activities you love or even simply having to take off work because of your bad back, bad knees, bad shoulder, or that annoying neck pain is an experience that 1.7 billion people worldwide can commiserate together over.  Why is this such a prevalent experience? And if so common, why has there been a lack of innovation in the area to mitigate this public health crisis?
Surprisingly, musculoskeletal conditions cost the United States over $170 billion, are the second leading cause of disability, and expenditures in lost wages are estimated to average over $850 billion.  Annually, about 70 million or 15% of visits to Primary Care Providers (PCPs) are musculoskeletal in origin, according to the APHA.  Furthermore, many times, a PCP's first line of treatment is to offer pharmacological interventions in instances where manual therapies and sports medicine techniques are a better option, the value option, and are a smarter alternative considering the opioid dependency epidemic this country is facing.
On a national level, the musculoskeletal healthcare crisis has began to take a front seat in respect to health care costs and national spending.  The 2016 budget request form the National Institute of Arthritis and Musculoskeletal and Skin Diseases (NIMAS) was over $500 million, $11 million, more than the 2015 budget request.  One of the NIMAS's  primary focuses this year is on the musculoskeletal public health crisis and is investing in projects such as the Spine Patient Outcomes Research Trial for low back pain. The trial is "developing information and resources that health care providers can use when reviewing treatment options with patients who have one of the three most common causes of severe low back pain". Similarly, the Healthy People 2020 initiative, has set lofty goals for the improvement of nation wide musculoskeletal health. The initiative reflects the "strong state of the science supporting the health benefits of regular physical activity among youth and adults." Basically, the initiative is trying to motivate the eighty percent of adults who do not meet the guidelines for both aerobic and muscle-strengthening activities to get moving!
Grassroots movements have begun to take root in the American healthcare system and little by little are beginning to help shape how Americans view physical health and wellness. The GetPT1st movement promotes going to a Physical Therapist first when experiencing musculoskeletal pain, sore knees, back, etc.  The GetPT1st movement wants people  to realize that movement is at the center of  life, that movement should be cherished, protected, and prioritized,  and that pain medications are not the only way to alleviate pain.  The GetPT1st movement is growing exponentially and recently launched a Go Fund Me campaign to bring the movement to the next level.
On an industry level, a growing wave of "health & fitness" enthusiasts have begun to change the landscape of traditional fitness from strict gym routines and old school step group fitness classes to  include new and improved workout options.  The options available today include online workout sensations such as Kayla Itsines and Booya Fitness, which provide workout videos you can follow in the comfort of your own home. Applications  such as WellSquad, the OkCupid for a workout buddy, and ClassPass bring accessibility and community to one's weekly workout routine. Even the tech industry has  jumped on the bandwagon with wearables, the most well known being the "fitbit phenomenon".  Tech innovations continue to filter into the health and wellness wearable abyss hoping to be the next fitbit. One new promising wearable being Upright, a fantastic little gadget designed to be your very own posture trainer to help prevent low back and neck pain.
It is exciting to see solutions to the musculoskeletal health crisis permeating our lives at all levels, national policy, grassroots movements, and in private industry. The musculoskeletal health crisis is finally becoming a priority, so why not jump on the bandwagon and live the life you want for a long time to come!
Calling all HuffPost superfans!
Sign up for membership to become a founding member and help shape HuffPost's next chapter
This post was published on the now-closed HuffPost Contributor platform. Contributors control their own work and posted freely to our site. If you need to flag this entry as abusive,
send us an email
.