By Andrew Young, Travelzoo
Savvy travelers on a budget can get a jump start on making their New Year's (travel) resolutions this year with Travelzoo's list of 2016 Wow Deal Destinations.
What sets this list apart is that it's not just any "best-of" or "must-see" roundup that usually flood your inbox at the end of the year. Our Wow Deal Destinations list is comprised of places where we predict we'll be seeing amazing deals in the new year. After rigorous discussions and debates, our deal experts narrowed a world of nominees to a pick of five. Consider this your budget bucket list.
Two themes were common among all the destinations our deal experts selected this year.
1) Bigger Bang for the Buck
The buying power of the U.S. dollar abroad continues to make international travel very accessible and affordable for American travelers. The U.S. dollar remains at or near its highest levels against many other currencies. The real cost of hotels, dining, attractions, shopping and other activities is 10%-30% lower than a couple years ago in many major destinations, including those we list below.
Although we aren't in the practice of forecasting foreign exchange rates, if this trend continues, 2016 will again be a year that Americans should be collecting passport stamps.
The strong U.S. dollar has a second effect -- it makes the United States more expensive for international travelers to visit. This serves to soften demand in major U.S. cities that traditionally see large international tourism numbers. As a result, hotels and attractions need to offer aggressive deals to entice travelers to choose their city.
2) There's More to Go Around
New flights, new hotels, new reasons to travel -- when destinations get easier to get to, or stay in -- we find that deals follow. In the five destinations we list below, all have seen supply increase in 2016 through the expansion of new airlines, added hotel rooms or loosened restrictions.
With these factors in mind, read on to the deals and destinations that will "wow" you in 2016.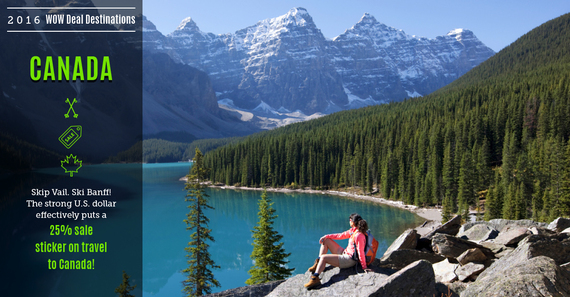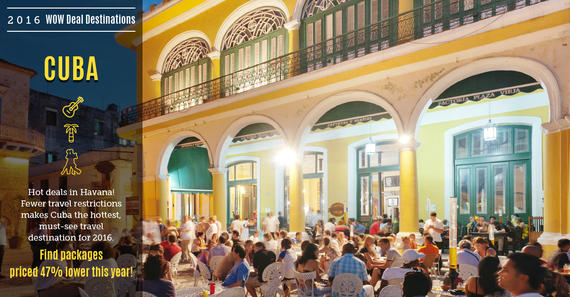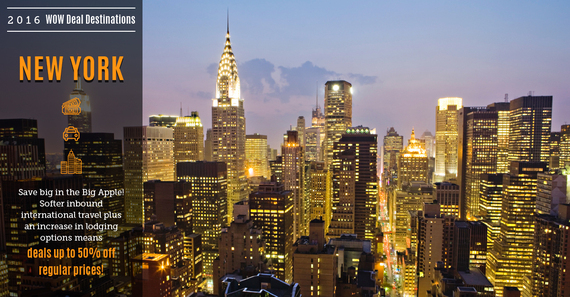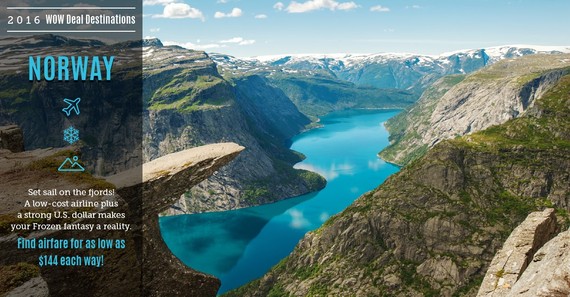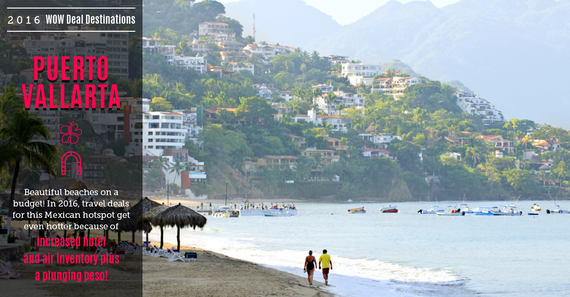 Andrew Young is the Editorial Director, North America at Travelzoo and based in New York City. Travelzoo has 250 deal experts from around the world who rigorously research, evaluate and test thousands of deals to find those with true value.