With 2015 now underway, humans have been touting their various resolutions all over social media. But cats have a few of their own goals for the new year too, whether their humans like it or not.
Here are 11 resolutions your cat is probably making for 2015.
Maintain dominance over dog by humiliating it on a daily basis.
Catch that dot once and for all, at any cost to the human's habitat or belongings.
Meet with the vacuum cleaner to see if it would like to team up. It could be a powerful ally.
Set up shop on the human's face more often, perhaps a little earlier in the morning.

Via Reddit
Learn to enjoy the cat leash, as it may be the only means of escape.
... That and, of course, keep trying to fly.
Get more exercise on that thing the human never uses.
Consider getting a new box.
Talk to attractive next door neighbor cat. Me-OW.
... But first, master own signature cat look.

Via Reddit
Finally, continue to grow and one day become world's largest cat. Dominate globe.
Before You Go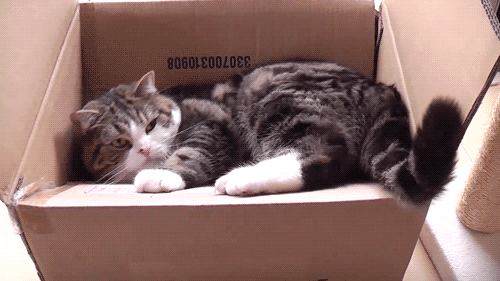 15 GIFs Of Cats In Boxes
Popular in the Community