I rarely meet anyone who regrets going through divorce. While to a divorced person they agree divorce is a miserable process that takes too long, hurts beyond description, and costs too much, the only thing they wish they could truly change was when it happened. Yes, ladies and gentlemen, those who have gotten divorced and lived to tell the tale wish it would have actually happened sooner.
Even those whose spouses made the decision for them emphatically share their divorce was one of the best things that happened to them. If you're not quite there in your mind, I'm sure you're wondering how that can possibly be. I assure you "a divorce is a blessing in disguise" is what I continually hear, and what I've heard over and over again. I even heard that very sentence before my own divorce was final!
When going through a divorce, you've got options:
You can be mad and stay mad. For years. Forever.
You can make sure the divorce take years and years, drags on and on, and cost lots of money.
You can be in denial. You were just relieved it was over, and other than that, "you're good."
You can punish your ex, and yourself, by exacting revenge and causing as much hurt as possible.
Or ... you can change what you can change, accept what you cannot change, heal what needs healing, and have the courage to design the life you want.
The question on the table right now is: what are you going to do? Stay stuck, or let go and move on? The choice, indeed, is yours. All yours.
Turn Your Breakup Into Your Breakthrough
I'm going to make the assumption you want to use your divorce as the launch pad for your new life. Even if you're still in the midst of it, you can start today making small and simple actions that will eventually result in the significant outcome and life you truly desire.
We're looking for new bloggers on HuffPost Divorce! Have an inspiring story about moving on post-split? Email your blog pitch to divorcestories@huffingtonpost.com.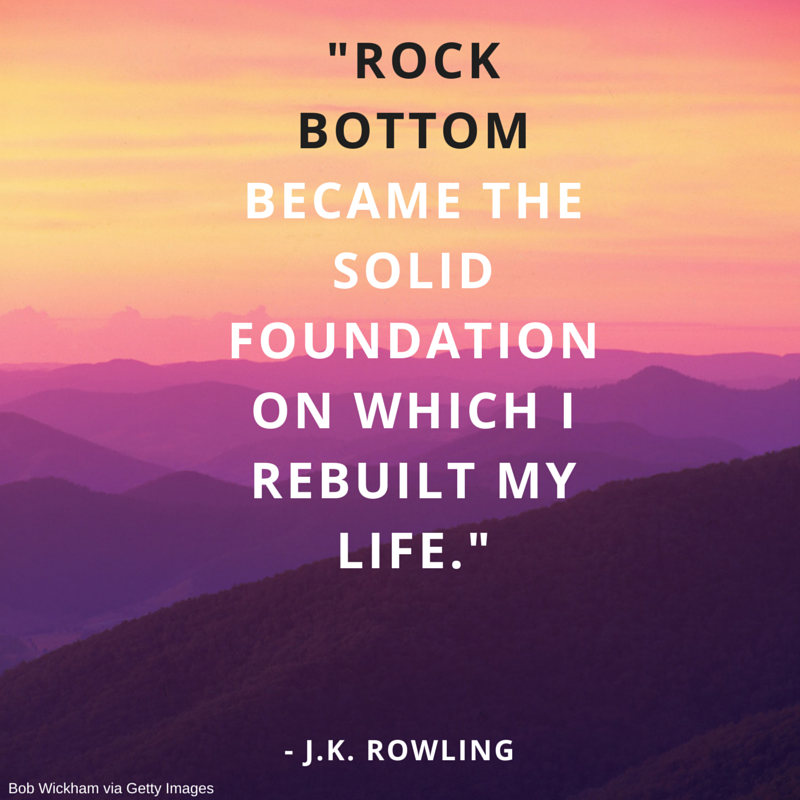 Quotes To Strengthen You During Divorce
Related