By Elan Emanuel, Senior Supply Chain Manager, Fair Trade USA
The year is 2012, and a massive storm has just swept through the Sinfra region of Côte d'Ivoire. In a matter of 24 hours, rooftops were pulled from small shanty houses, community infrastructure was destroyed, and the only school in the village of Koffikro was ripped to shreds. In the months to follow, students as young as 6 years old would be forced to walk seven kilometers to the next closest school, a four hour round trip through muddy, battered roads. For their parents--cocoa farmers making about $3-4 per day, and struggling to provide their children with at least some semblance of education--this was yet another devastating obstacle in a long line of hardships. The storm simply wiped out what little they had, further exacerbating conditions of already extreme poverty.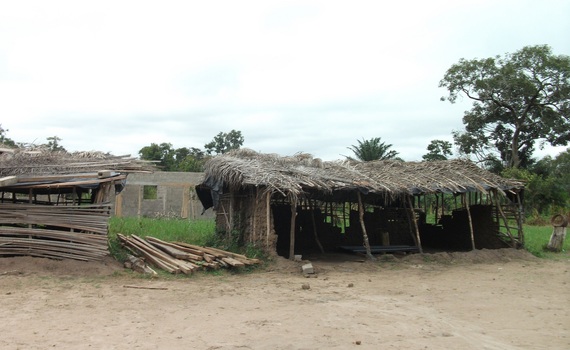 The bottom line is--African cocoa farmers are not thriving, they're struggling to survive. And unless cocoa farmers' lives improve soon, it may be increasingly difficult to keep delicious chocolate on our shelves (or in our Easter baskets).
The Future of Cocoa Farming
Oxfam reports that cocoa farmers make less than 3 percent of the price of a chocolate bar. And while demand for chocolate grows, particularly in emerging economies like China and Brazil, cocoa farming has become less and less profitable. Productivity is low, cocoa trees are ageing, and farmers don't have enough money to invest in their farms, let alone rebuild after a storm. For many farmers in West Africa, where 70 percent of the world's cocoa is grown, cocoa farming is not a viable profession. And future generations -- farmers' children -- are in agreement.
In a recent NBC News article, journalist Janelle Richards interviewed a cocoa farmer in Ghana named Justice Obini. Only one of his ten children wants to take over the farm. "Doing this work takes a lot of money, [and] it's difficult to do, so the children don't want to do it."
Statements like these underscore that the value proposition for growing cocoa is dwindling, particularly as new jobs and metropolitan opportunities arise. The question now becomes--how do we ensure the long-term sustainability of the world's cocoa supply? What can we do now so that future generations of cocoa farmers can profit from Easter chocolate sales, earn enough to feed their families, and build thriving businesses?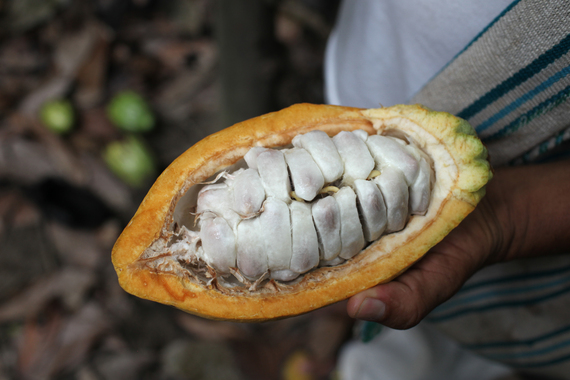 Transforming Supply Chains
Though a viable solution will undoubtedly be complex, with many actors working together, Fair Trade is an important part of the conversation. Fair Trade puts more resources into the hands of farmers, and provides a simple mechanism for cocoa companies to directly invest in their supply chains. When you see a bar of chocolate with the Fair Trade Certified™ label, you know that:
Farmers earned additional Community Development Premiums on top of every metric ton of cocoa sold, which are used by farmers to address their most important needs. These additional resources empower farmers to invest in their farms through vital quality and productivity improvements, and also in their communities through the provision of basic healthcare and education.
Rebuilding Cocoa Communities
Let's go back to Côte d'Ivoire. The year is now 2013, and the cocoa farmers in Sinfra have organized to earn Fair Trade certification. After their first Fair Trade sale, there was a meeting in the Koffikro village to decide how to use the Community Development Premiums they had earned. The result of the vote? To rebuild what the massive storm of 2012 had taken from them and their families, beginning with the school.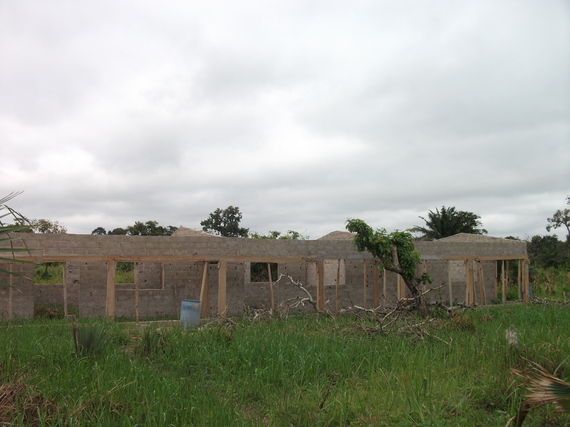 Their new six-classroom school, which is equipped with benches, tables, and chalkboards, serves over 150 children of cocoa farmers, who are able to attend school rain or shine. They're also investing in productivity improvements on their farms, a major step in addressing the long-term survival of their businesses.
According to the National Confectioners Association, Easter is the second top-selling confectionery holiday behind only Halloween. That's a lot of chocolate going into Easter baskets across the country, and it's a huge opportunity for consumers to make a difference in farmers' lives. This Easter, say thank you to cocoa farmers by choosing Fair Trade chocolate. You have the power to help shift the way the world sources cocoa, and improve the livelihoods of the people who grow it. Use that power for good.
Popular in the Community