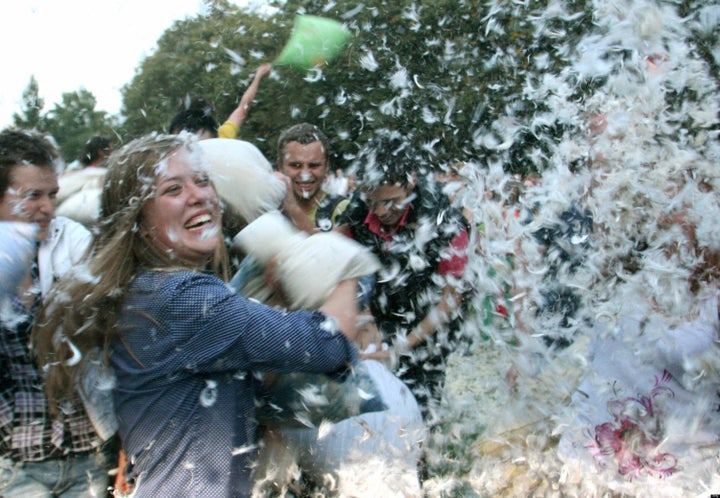 Flavorpill NY brings you the best of art and culture this weekend: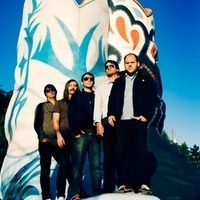 The Bronx w/ Violent Soho, Mariachi El Bronx, and Dead Country
Friday April 2, 9 p.m.
$15
Music Hall of Williamsburg
66 N 6th St, Brooklyn
LA punks the Bronx are shreddingly awesome, but we're even more stoked to see their side project, Mariachi El Bronx, a stunt they're pulling in support of their latest studio release by the same name. Here's the brilliant part though: they actually play their hardcore hearts out as an honest-to-god mariachi band. It doesn't get much more punk that that, in our books.
- Leah Taylor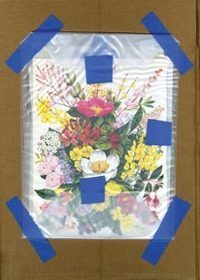 Amanda Ross-Ho: SOMEBODY STOP ME
April 1 - May 1, Tuesdays-Saturdays, 10 a.m. - 6 p.m.
FREE
Mitchell-Innes & Nash
534 W 26th St, Manhattan
Perhaps best known in New York City for the incomparably upbeat grotesquerie of the over-sized kitty litter pan at the last Whitney Biennial, LA-based multimedia and installation artist Amanda Ross-Ho returns the Big Apple for her first solo show here. Pulling from her considerable lexicon of personal memory and art historical influences, Ross-Ho is fairly omnivorous when it comes to materials; often incorporating found and made photographs, advertisements, seemingly random objects of great hidden significance, and functional remnants of her studio practice into large-scale installations. Not content to merely grace the surface of her exhibition spaces, however, Ross-Ho also has a penchant for incorporating and even modifying (as in, destroying) the gallery architecture, the better to imprint her presence and create a fresh layer of visceral memory.
- Shana Nys Dambrot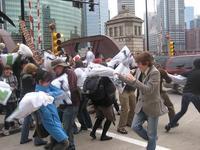 International Pillow Fight Day
Saturday April 3, 3 p.m.
FREE
Union Square
14th St & Park Ave S, Manhattan
Newmindspace has been throwing the best pillow fights this side of the topless sorority house for the past five years; the world caught on a couple years back, and now it's a world-wide event! Play by the rules (swing softly, please), and a gleefully good time is guaranteed. An added feel-good bonus: this year, all the pillows and stuffing discarded in Union Square is going to a local, no-kill animal shelter to be used as doggy/kitty-cat bedding. That's why organizers are asking that you bring pillows SANS feathers to the fight this year; some puppies are allergic, it turns out. So bring your crappy synthetic IKEA pillow, wear pjs if you like, and get ready for some real kidding around.
- Leah Taylor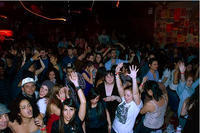 The Rub!
Saturday April 3, 10 p.m. (also May 1, June 5)
$10 men / $5 ladies
Southpaw
125 5th Ave, Brooklyn
When in doubt, hit the Rub. Whenever our Saturdays start to lag, we always head back to Southpaw for this tried-and-true hip-hop banger. Ayres, Cosmo Baker, and Eleven have been manning the decks at this NYC party institution for a while, and they're damn good at it (see also: if it ain't broke...). Get back to the basics and be ready to booty shake like there's no tomorrow.
- Leah Taylor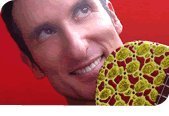 Jewmongous' Passover Extravaganza!
Saturday April 3, 8 p.m.
$20
92YTribeca
200 Hudson St, Manhattan
Because we can't think of a better way to celebrate Passover than with Sean Altman and his funny/Jewwy tunes. Did you know Altman's also a founding member and former leader of Rockapella? Another reason to attend tonight: a possible (hopefully!) mashup of "Where in the World is Carmen Sandiego" with his "What the Hell is Simchas Torah?"
- Leah Taylor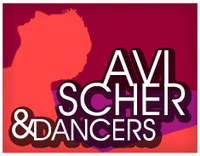 Avi Scher & Dancers
April 3-5
$22
Citigroup Theater at the Ailey Studios
405 W 55th St, Manhattan
Avichai Scher is the latest in a succession of New York City Ballet Nutcracker princes (including Eliot Feld, Peter Boal, and Christopher d'Amboise) who became choreographers and/or company directors. For his first New York season, Scher offers two glossy world premieres. First is the ensemble piece Inner Voice, which is composed, sung, and danced by former NYCB member Genevieve Labean. Then it's the perfect pairing of ABT's Marcelo Gomes and NYCB's Sara Mearns for Utopia Variations. The other ballets include Mystery in the Wind, a throwback to the psychological ballets that were popular in the 1940s.
- Patricia Contino
Calling all HuffPost superfans!
Sign up for membership to become a founding member and help shape HuffPost's next chapter