One of the natural gas industry's top trade associations launched a front group earlier this year to defend new East Coast pipeline proposals against the kind of protests that have targeted oil projects like Keystone XL and Dakota Access.
The American Gas Association-funded group Your Energy now claims it has recruited roughly 10,000 supporters to advocate for its companies and counter protesters who warn that new pipelines threaten to exacerbate climate change, cause environmental damage and violate landowners' property rights. The registration number signals the organization's ramped-up effort to shore up political support for new pipeline projects and tip the scales in favor of corporations that already wield disproportionate clout.
Your Energy ― made up of a national organization and state chapters in Virginia and Connecticut ― provides research and colorful graphics, runs social media campaigns and gives companies access to a "digital war room" that tracks pipeline protests, according to an industry presentation from August. HuffPost obtained the PowerPoint after it briefly became accessible on the American Gas Association's website.
"There is strong and growing support for the valuable role that natural gas plays in our national energy future and the benefits this fuel brings to our environment and economy," Jake Rubin, an American Gas Association spokesman, said in a statement.
In August, the group claimed 5,436 registrants, including 3,001 in Virginia and 1,054 in Connecticut. Four months later, that total has nearly doubled. The group has broadened its footprint on social media, increasing the number of likes on its main Facebook page from 40,183 to 93,574. Searching for "Your Energy America" on Facebook lists the page as the top hit, just below Greenpeace USA.

That in itself marks a small victory for the gas lobby. Your Energy builds on a longstanding effort by the fossil fuel industry to paint itself as a mere ideological rival to environmental groups at the opposite end of a political horseshoe.That narrative attempts to reframe the argument against pipelines around jobs and economic development rather than environmental concerns, ignoring the power disparity between deep-pocketed corporate giants and environmental nonprofits.
During Virginia's gubernatorial election this year, Dominion Energy ― the state's biggest utility and major political donor ― poured resources into Your Energy Virginia and similar groups like EnergySure to whip up what it called a grassroots "campaign to elect a pipeline," according to The Washington Post.
At issue was the proposed Atlantic Coast Pipeline, which would carry gas 600 miles from West Virginia, through Virginia, to North Carolina. Both Gov.-elect Ralph Northam and his Republican opponent supported the project, which Dominion owns as part of a consortium. Since the election last month, anti-pipeline groups have railed against Northam for failing to disclose that several members of his transition team have ties to Dominion, and vowed to ramp up their opposition efforts. Though owned by other companies, the Mountain Valley Pipeline, a proposed 303-mile gas conduit that would go from West Virginia to southern Virginia, faces similar opposition.
Bruce McKay, Dominion's senior energy policy director, defended the company's support of the Your Energy initiative, which he said was part of a "comms program" devised by the American Gas Association in response to the need to "step up and engage in ways that we hadn't before."
"The AGA looked at the landscape and saw this public argument taking place about fossil energy and benefits of the natural gas and whether it should be expanded to other parts of the country," McKay said, using the acronym for the American Gas Association. "It is going out and finding people who are interested in learning more about natural gas."
Intensifying public opposition to oil pipelines on a national level has heightened concerns for the gas industry. In February, President Donald Trump greenlighted the last permits to complete construction on the controversial Dakota Access Pipeline, which tunneled Bakken field crude oil under a sacred drinking water source in the Standing Rock Sioux reservation.
Trump also revived TransCanada's bid to build the Keystone XL pipeline to pump tar sands oil ― considered one of the dirtiest fossil fuels ― form Canada through Nebraska, a project that, according to one estimate, would add climate-changing emissions equivalent to putting roughly 5.6 million new cars on the road.
Your Energy overlaps with some of that fight. Enbridge Energy Partners, a pipeline giant working to build multiple tar sands pipelines from Canada into the United States, listed Your Energy as a key public relations campaign in an industry presentation dated Oct. 9. The PowerPoint, signed by Peter Sheffield, an executive and registered lobbyist for Enbridge, also appeared on the American Gas Association's website.
The company, which hopes to complete a gas transmission line from Ontario to Ohio next year, included slides with quotations from Winston Churchill, Abraham Lincoln and Dwight D. Eisenhower about challenging lies, winning over public sentiment and carefully planning before challenging opponents.
The gas industry depicts itself as a much cleaner alternative to dirtier fuels like coal and oil. Dave McCurdy, the president and chief executive of the American Gas Association, is a former Democratic congressman from Oklahoma. In June, he told HuffPost that, "We're the mainstream guys," as opposed to "extreme kinds of candidates" on both sides. Natural gas ― the majority of which is captured through the technique known as hydraulic fracturing, or fracking ― produces far less carbon dioxide than oil or coal, the source of smog and the main cause of climate change. The U.S. vowed to reduce its CO2 emissions as part of the Paris climate agreement in 2015, and the gas industry and its allies take credit for shrinking the country's carbon footprint as gas surpassed coal as utilities' main fuel for electricity.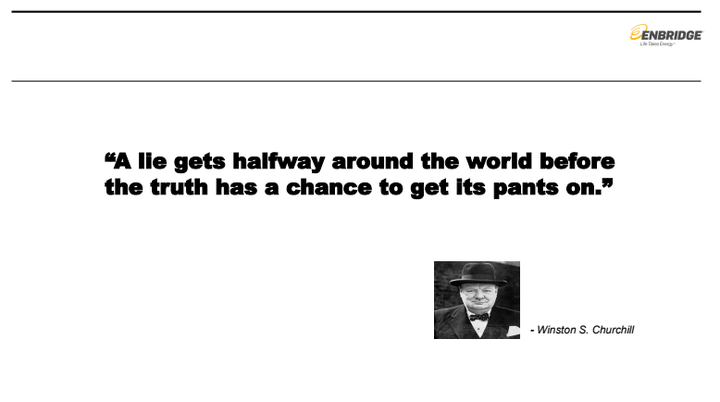 But natural gas is mostly composed of methane, which traps 30 times more heat in the atmosphere than carbon dioxide. Methane emissions are on the rise, in part because of the fracking boom. The U.S. could be responsible for up to 60 percent of the worldwide surge in human-caused methane emissions since 2002, according to a Harvard University study released last year. The researchers said there was too little data to identify specific sources, but the increase tracked the boom in shale oil and gas production across the country, which leaks large amounts of methane from drilling sites and pipelines.
Among conservatives, climate concerns about new pipelines often take a backseat to worries about how they might violate land rights. Last month, the consortium behind the Atlantic Coast Pipeline began preparing to sue the 20 percent of 2,900 property owners who refused to sign voluntary agreements to allow construction on their land.
The American Gas Association said it does not target its member companies' workers as part of the campaign, and that more than half of its registrants were "non-utility employees." Rubin did not provide a breakdown of how many registrants worked in the industry that funds Your Energy. But Your Energy has been largely absent from pipeline fights on the ground so far, and has yet to boast any major accomplishments, such as hosting events or hitting targets for the number of phone calls to legislators.
"For them, it's like, 'We have to do something, we have to counter this narrative, or at least we have to muddy the waters and make it seem like there's protests on both sides,'" said Josh Stanfield, executive director of the progressive group Activate Virginia, which has opposed pipelines. "You have to be suspicious because there's a clear motive on why they would set up a bullshit front organization for PR purposes."
"Do they serve any purpose other than simply being a form of crisis communications, like a PR response?" he added. "They definitely serve a purpose simply by existing so the industry can say there's grassroots energy on our side, too, so they can make that argument and point to something as existing."
Before You Go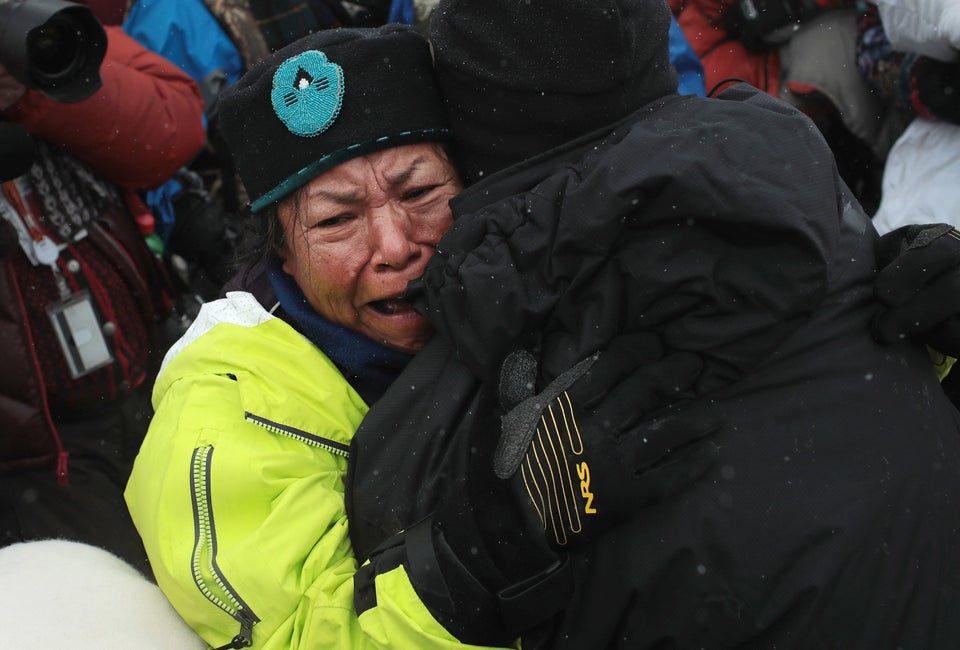 A Look Back At Standing Rock