What do you get when you combine a mild-fever-inducing performance, four old friends, and a few late '90s throwbacks? Nope, not your dad's a capella group. It's a 98 Degrees tour!
Nick and Drew Lachey, Justin Jeffre, and Jeff Timmons are back to steal the hearts of teens and their mothers with this summer's My2K tour alongside fellow performers O-Town, Dream and Ryan Cabrera. The band stopped by Huffpost Live to talk about their hiatus, life on the road, and what it's like to have a 20-year career.
It's been 20 years since they recorded their first single, "Invisible Man."
"I can remember June of '96, we were in New York, staying at the Crowne Plaza, recording 'Invisible Man,' our very first single. So it's literally 20 years, right now, that that was all happening and the fact that we're able to still be doing this 20 years later is a real tribute and testament to our fans and their loyalty," said Nick.
They're still excited to share a tour bus again after all this time.
"Last tour, we had separate buses because we had our families with us. This time, we're consolidating everything, getting on the grind and going for it," said Timmons.
While it's rough to be away from their families ― Nick, Drew, and Timmons each have two children ― they say that trips home and "lots of FaceTime" keep them from missing out.
"We definitely cry ourselves to sleep at night," joked Drew. "When you do bring a family into it, and kids, you have to find that balance where you can still be a present father and husband and still also be out there giving your fans what they need as well."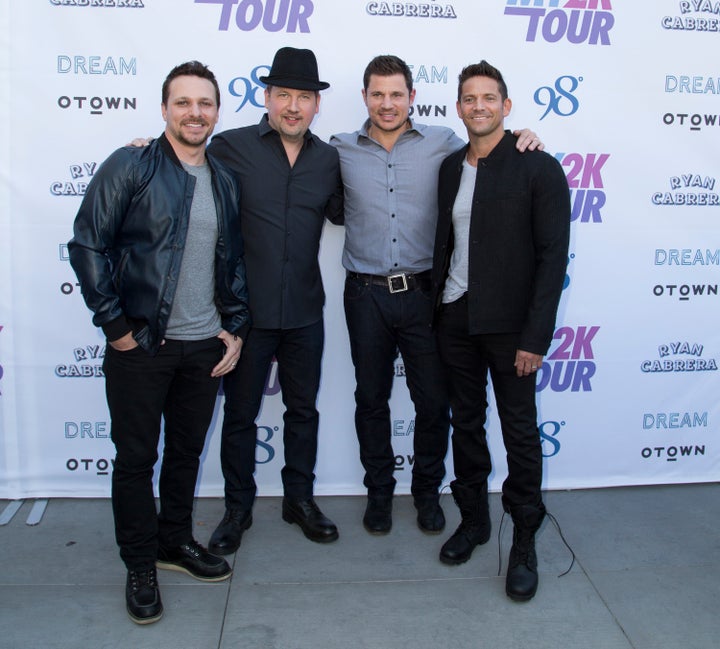 The name "98 Degrees" has a few different meanings.
"It's body temperature and it's the mood we want our music to create. We sing a lot of love songs," said Drew, adding that they chose it by process of elimination from a list of some "terrible, terrible names."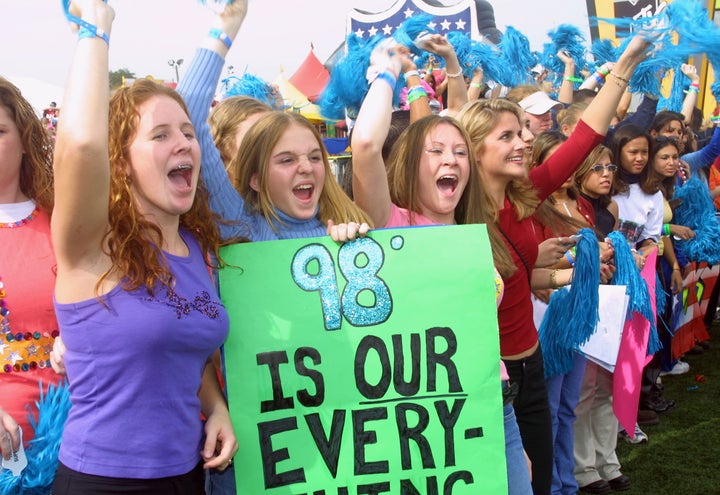 They didn't start out like most boy bands.
Unlike many pop groups, the band didn't meet on a talent show and wasn't created by a producer.
"We always take a lot of pride in the fact that we weren't put together, we didn't audition for some Svengali who made it all happen. We met each other through mutual friends and we kind of did that traditional struggle, moved to LA and we would just sing for anybody who would listen," said Nick.
They used to sing for fast food.
"We would sing at Taco Bell for tacos and Fat Burger for burgers. We were in the grind, we were in the struggle," said Nick.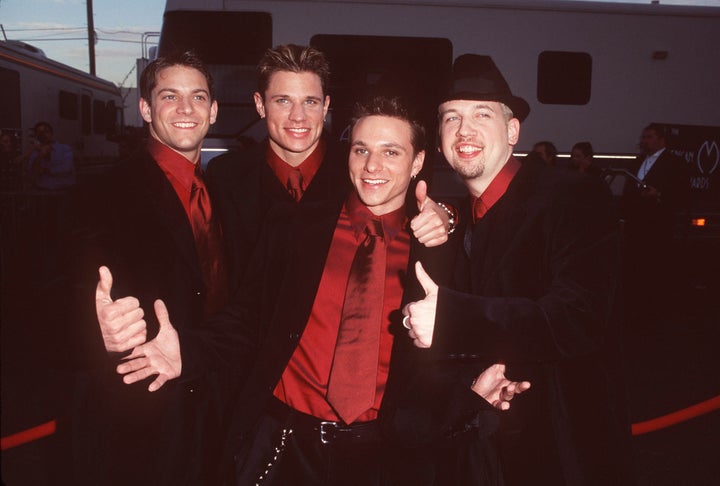 They've all managed to avoid the almost inevitable "dad bod."
"The road's actually one of the easiest times to stay in shape, because you're in those outside venues and you're literally sweating, it's an hour workout every night," said Drew, adding that beer is the group's downfall.
"If not for beer, we'd all be 120 pounds," said Nick.
Despite knowing music was their passion, they were headed for a variety of careers if they didn't make it in the industry.
Nick studied sports medicine, Drew drove an ambulance, and Jeffre studied history while Timmons contemplated a few different career options, from law to medicine.
"I would've played in the NFL, most likely," joked Timmons.
The guys love a good Netflix binge.
From "Narcos" to "House of Cards," the band finds time in their schedule to catch up on their favorites.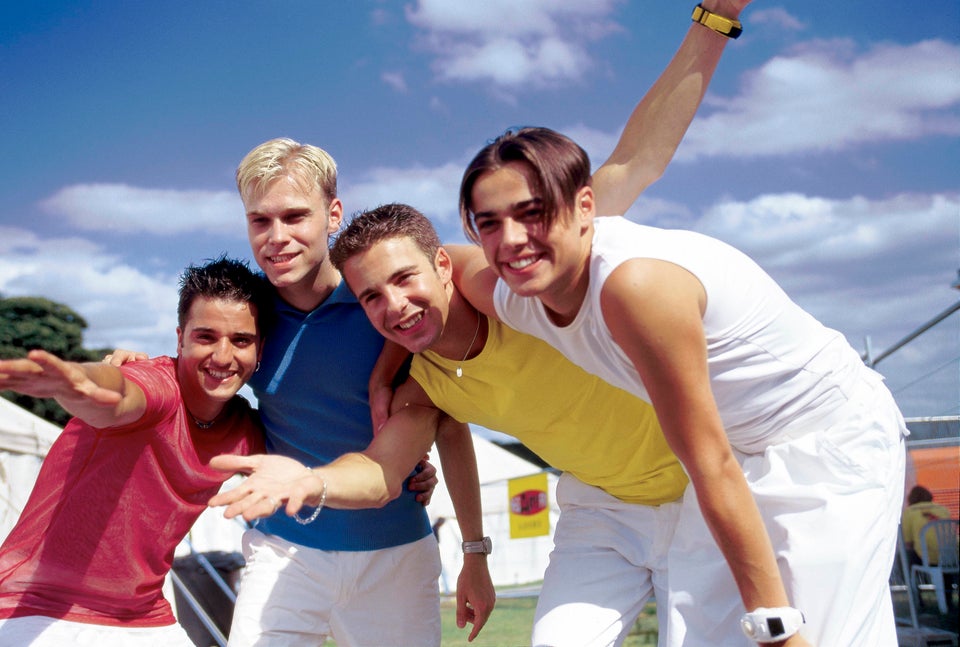 Nineties Boy Bands
Popular in the Community