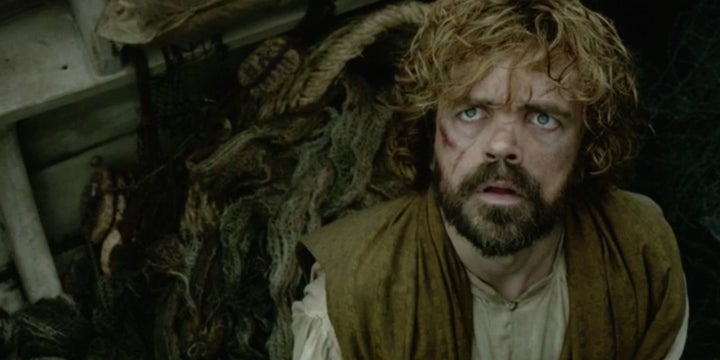 Tyrion Lannister just can't get away from those Starks.
Forget Robb, Bran, Catelyn and even Ned. (Oh gods, Ned ... the North rememb— no, wait, never mind. Forget him.)
"Game of Thrones" actor Peter Dinklage could now rub elbows with another Stark — Robert Downey Jr.'s Tony Stark, that is — according to reports from Variety and Deadline.
The timeline seems to work out, too: "Game of Thrones" actor Liam Cunningham said at Sunday's Golden Globes that filming for Season 7 goes through the end of February with filming for the next season picking up in September. Variety reports production for the new "Avengers" movies will take place in the summer, with both new films getting made back-to-back, so that would give Dinklage plenty of time to film for the role.
If the actor does join the cast, he should feel right at home. From his work on "Game of Thrones," Dinklage is clearly comfortable with ensembles, and the upcoming "Avengers" movie is said to include dozens of different Marvel characters. Plus, he's already appeared in another superhero movie, "X-Men: Days of Future Past" (aka the best "X-Men").
"Avengers" should be a piece of cake — or a piece of shawarma, perhaps (since the Avengers love shawarma).
The actor's potential role is still a mystery, as Marvel apparently didn't comment on the matter.
"I think him dropping that shield is him letting go of that identity," said Joe Russo. "[It's] him admitting that certainly the identity of Captain America was in conflict with the very personal choice that he was making."
So it looks like there's an opening for a new Cap. What do you say, Tyrion?
Well, just think about it, dude.
Calling all HuffPost superfans!
Sign up for membership to become a founding member and help shape HuffPost's next chapter
BEFORE YOU GO
PHOTO GALLERY
'Game of Thrones' Season 6