A vast, light-filled tundra is Simba's playground in Disney's "The Lion King." Aside from his shadowy run-ins with Scar, the peppy cub dashes around warm-hued brush and vibrant jungles.
The movie is the perfect contender for Kevin Ferguson's film visualization projects, which compresses a screen shot from every 10th second of a movie into a single montage. He's done this for Westerns, sci-fi classics like "The Matrix," and a score of Disney movies, to try to get a sense of visual trends between genres, and over time.
The result is an abstract, Rothko-like collection of images that often provide snapshots of the mood of classic flicks. "Singin' in the Rain" is a pale, washed-out palette; "The Little Mermaid" looks like an obscured sun viewed from under the sea. "The Lion King," unsurprisingly, is a swath of vibrant yellows and blues. Below, Ferguson discusses his methods and motivations.
Why did you decide to start visualizing films this way?
A while ago I had given a talk at MLA on how Brad Bird's "The Iron Giant" "flipped" the logic of Ted Hughes's original children's book source. When I went to revise the talk for publication I realized how conventional and idiosyncratic my argument was: I had no real way to support my argument about the film, other than through my own persuasive writing. This is true for much of the humanities, which often privileges an emphasis on over-interpreting individual detail to the exclusion of trying to look at larger structures. So in thinking about the modular nature of "The Iron Giant" (in the book, the Giant starts out smashed to pieces) I started experimenting with a variety of software and soon came across Lev Manovich's use of the scientific imaging software ImageJ to visualize huge corpora of Japanese manga.
Are there any genres or specific movies with color palettes that don't align with what you'd expect?
I did a small series of Gene Kelly films for a friend -- including "Singin' in the Rain", "An American in Paris", and "Xanadu" -- expecting bright, vibrant, theatrical colors. I was surprised when the summed frames ended up very light and uniform. I realized then that most of what I was seeing in the summed films wasn't the color of individual frames, but the amount of light photographed; these set-bound, high-key films were photographed to showcase every movement of the dancers' bodies, so there are very little shadows and thus very little contrast or variety in the summed images. Overall, I find the summed frames more alike than different, with the central blob and different-hued background; what's interesting to me are the subtle differences between films, which often require a second-order computer analysis to draw out. For example, when comparing the "center of mass" of 176 summed films from four different genres, I was surprised to see that most of them revealed a preference for brightly lit objects framed on the left of the screen but with a range of vertical variance. Even including 26 Japanese films, which conventional wisdom suggests would place important objects to the right (since Japanese script is read right-to-left), I noticed a common preference for slightly left-of-center framings.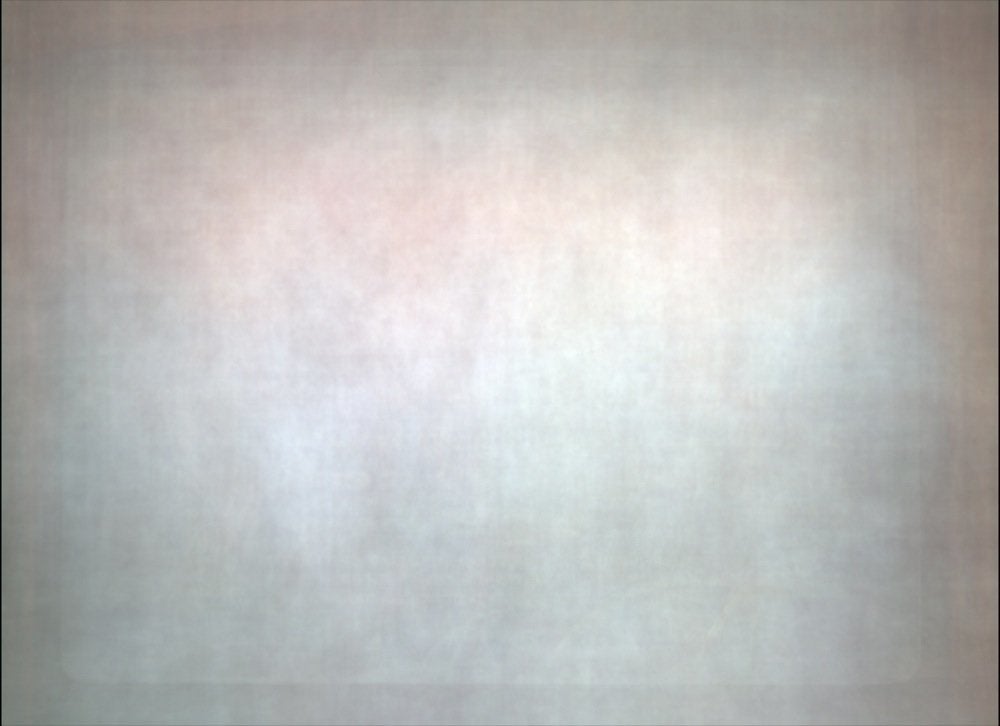 You wrote that "Heaven's Gate" looked exactly as you imagined it when flattened to depict only form and light. Did any other of your depictions so perfectly match a film's mood?
"The Lion King" is not-so-surprisingly similar to a Western, "The Searchers," since both take place mainly outdoors with three quarters desert and one quarter bright blue sky. One other film, "Bambi," initially took me by surprise until I investigated it closer. "Bambi" has a very dark line on the bottom edge of the frame. Usually a dark bottom edge is matched by a dark top one (and indicates lots of interiors or use of chiaroscuro to draw attention to the center of a frame, like in "Snow White and the Seven Dwarfs"), but here the top of the frame is a bright blue. I soon realized that the animators of "Bambi" often drew objects in the foreground of the frame to obscure its woodland creatures, giving spectators a voyeuristic sense of observing innocent nature. It is subtle when watching, but crystal clear in the summed image.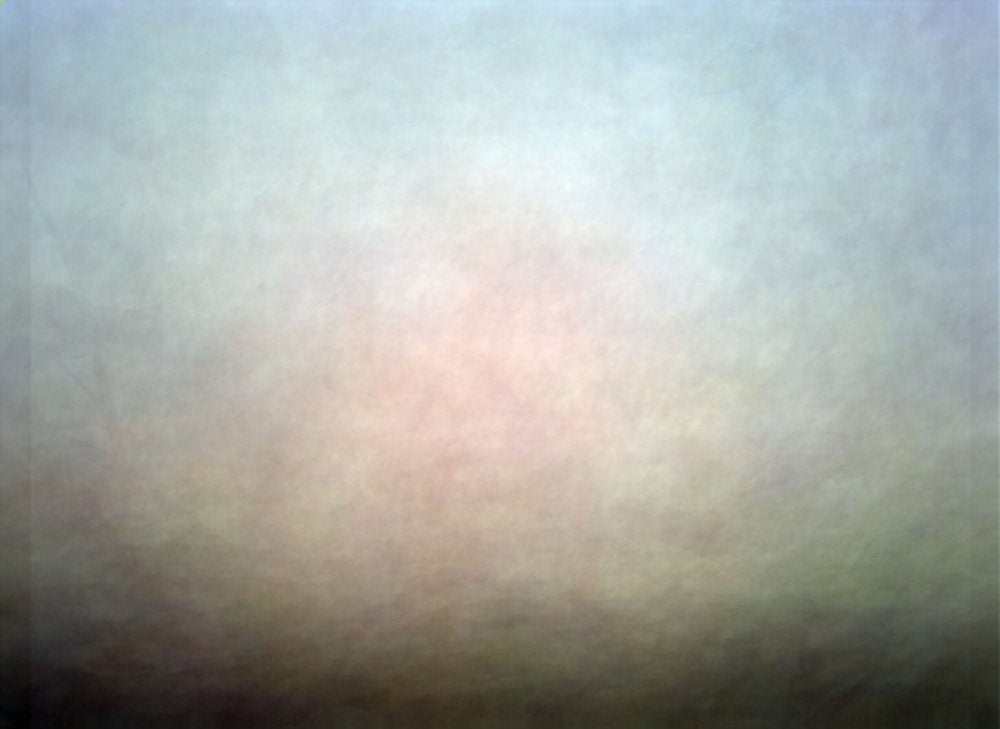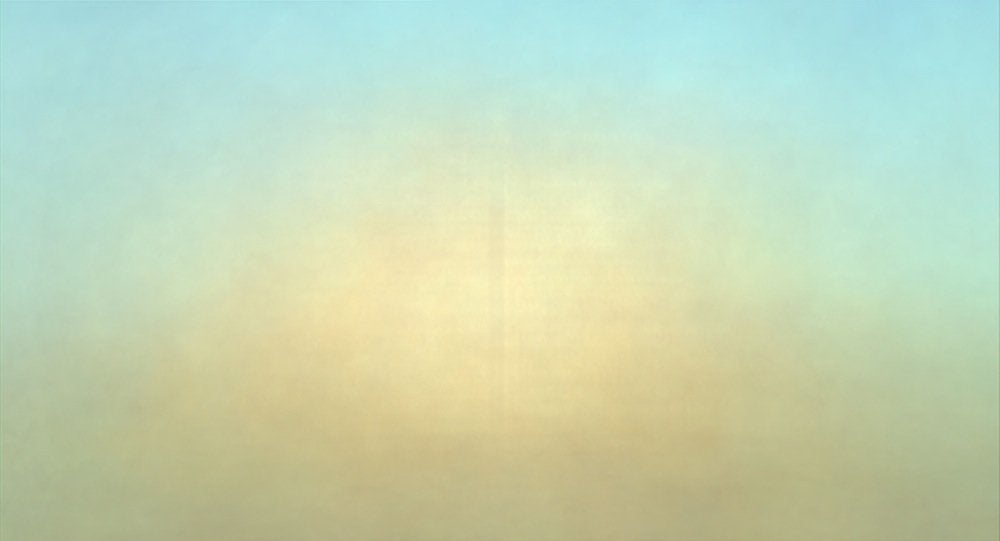 Did you find any trends among kids' movies? What about science-fiction movies?
One thing I was particularly curious about with kids' movies was the question of whether or not they have changed over time. I recently completed a study of 54 films from Walt Disney Animation Studios (1937–2014) and forty-two Italian gialli (1956–2013), and found that kids' movies actually mostly look just like adult movies (primarily blues and red tones, with an even distribution of bright and dark images). This confirms in part something I've suspected: that the marketing of popular cinema to different audiences (from the point of film producers) relies primarily on fleeting aspects of the industry like star power or popular themes, rather than the more permanent aspects of the moving image that a digital humanities approach can measure, like hue, saturation, editing patterns, or edge detection. One historical trend that does show up increasingly is that end credits are getting significantly longer, appearing in the summed image as a zip down the center.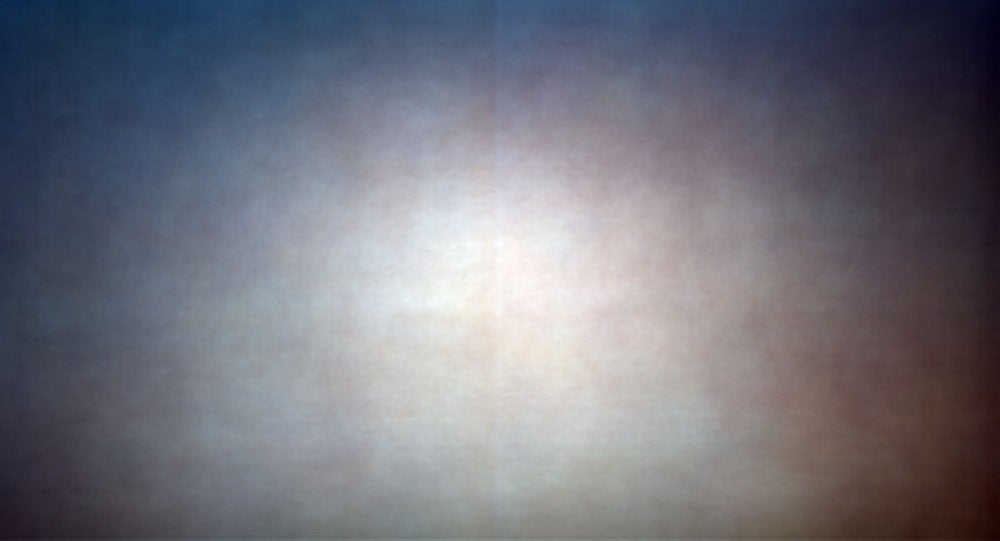 Do you believe your visualizations "tell a story"?
In a sense, media scholars are always asked to "tell a story": we often need to support, reject, or complicate unfounded assumptions, such as "watching violent movies makes youth more violent" or "3D cinema is just a gimmick." But what is inteteresting to me is how digital humanities are much more embracing of "play" as an initial critical mode of thinking. As I teach my students, working with so many data points requires a bit of screwing around before one even finds the right investigative question. If there is a story, it is often something discovered through experimentation, rather than imagined beforehand. But after that, yes, a good visualization should tell a simple story, extracting extraneous details and foregrounding a visual pattern that even nonexperts can see. While it's generally more informative to separate narrative chronology (what most people mean by "story") from a visualization of a film, presenting the chronology of films in surprising new ways can be a very useful technique to distance spectators from narrative flow and show them something they could not see otherwise, as in visualizations that measure the brightness of a film's frames, plotted sequentially left to right. We can tangibly compare the rise and fall of brightness over different films' lengths, seeing a second visual story entwined with the narrative one.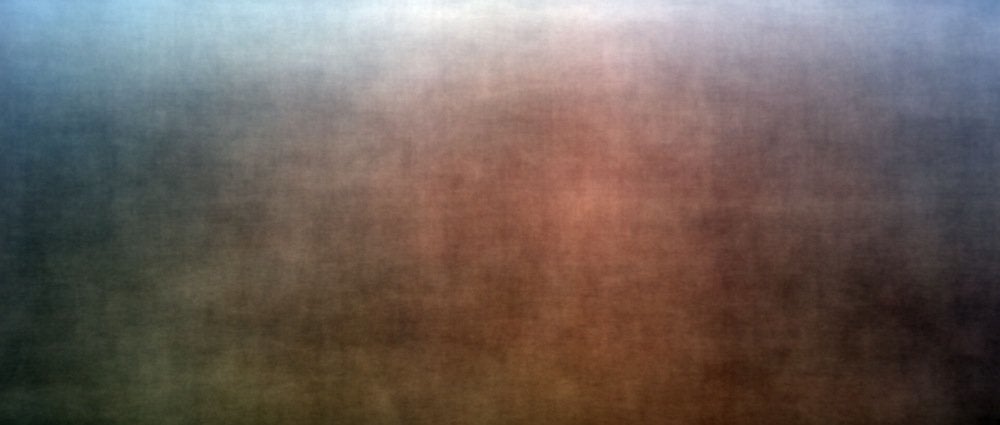 "The Good, the Bad and the Ugly"
How might these visualizations help viewers better understand or experience film?
I am inspired by the surrealist tradition, in particular their game-based search for irrational knowledge, which scholar Paul Hammond (discussing Salvador Dalí) describes as thriving on "the assiduous ambition to get things wrong, to see something as something other." In that vein, these visualizations are a meaning-making endeavor; I want media scholars to appreciate the value of aesthetic approaches to film studies that transform film texts into "something other" but that only do so from the materials of the film itself. Thus for casual and cinephile viewers alike, these visualizations are a unique way to see both what is in plain sight but also disguised. Everything in these visualizations is in the films themselves, but they create a temporal distance impossible for the human mind to achieve: hold these 100 minutes of frames in your mind and then add them all together. When applied to a larger corpus of films, there is great value in being able to quickly see patterns and trends in historical, national, or genre cinemas, allowing spectators to consider their favorite films in a wider context than they might ever have time to enjoy.
View more of Ferguson's film visualizations below.
"Sleeping Beauty"

"Wreck It Ralph"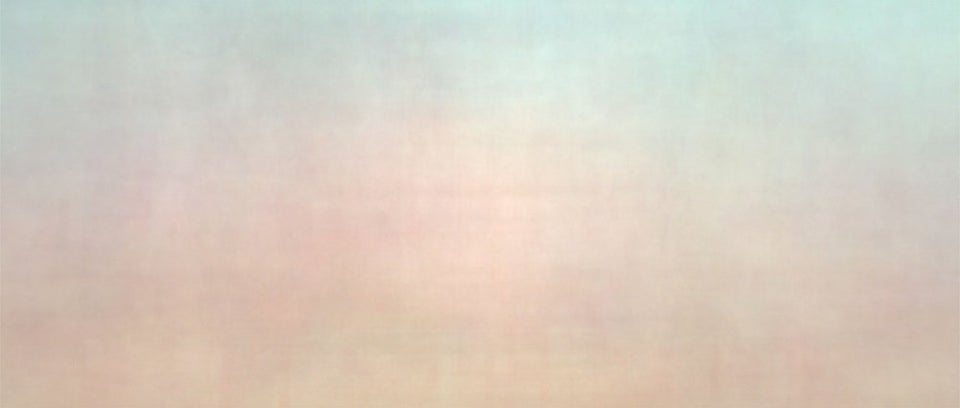 "Home on the Range"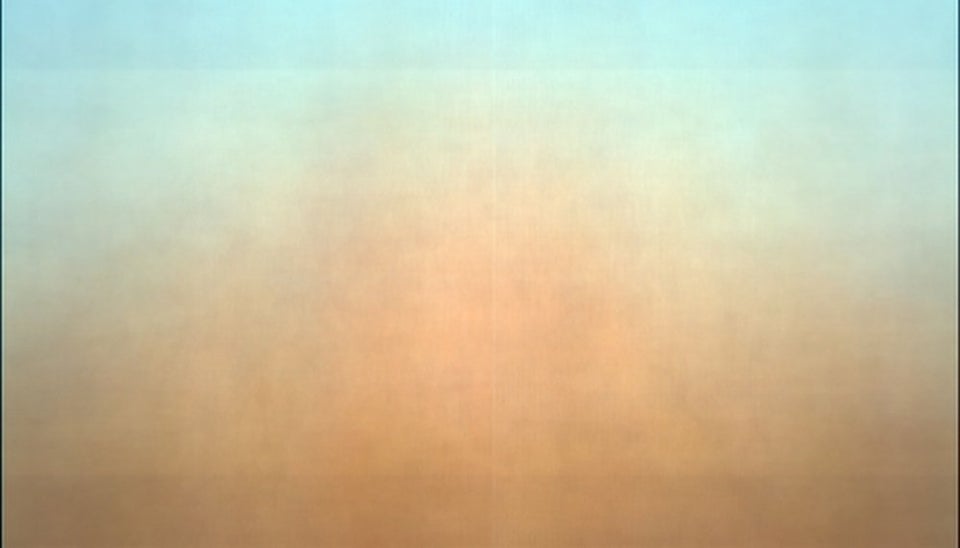 "The Little Mermaid"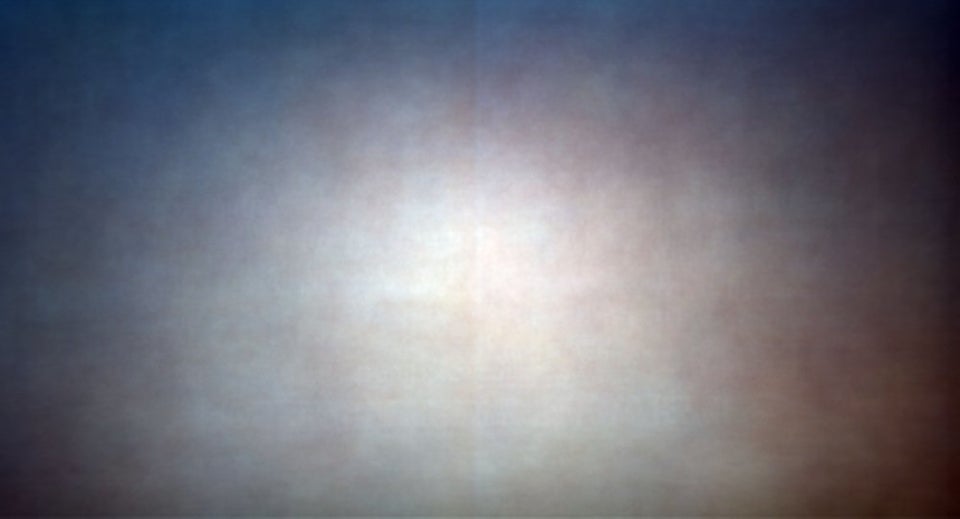 "Frozen"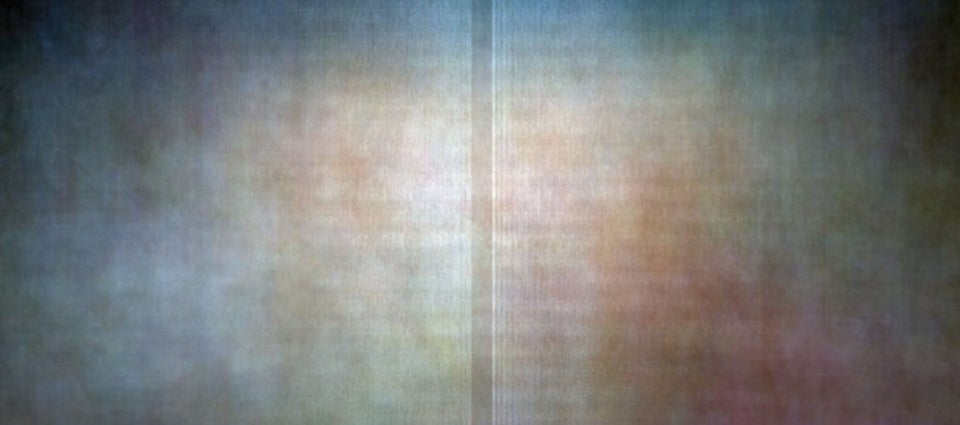 "The Hunchback of Notre Dame"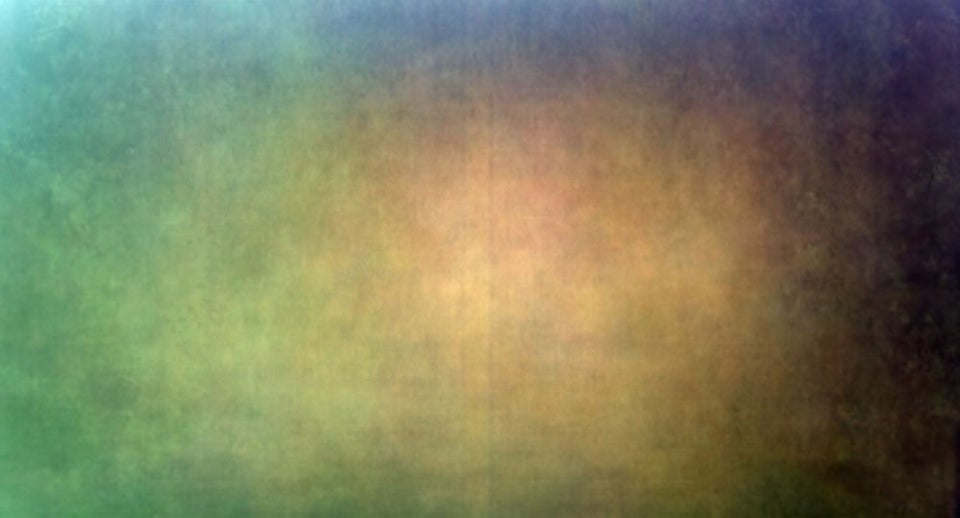 "Dumbo"