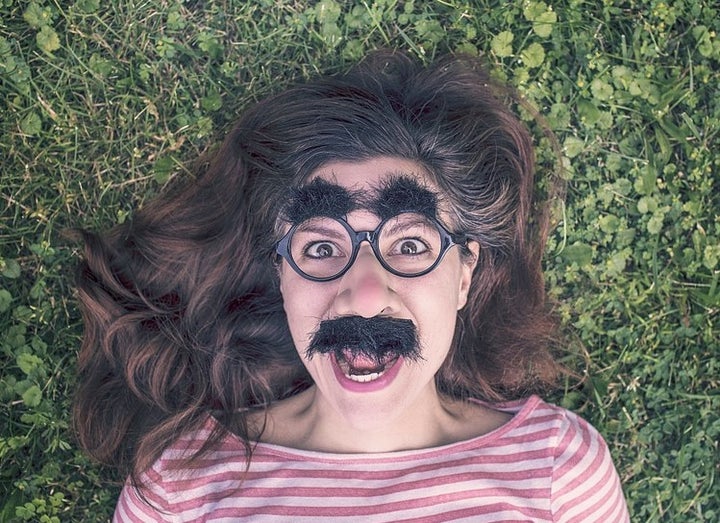 Social entrepreneurs are made, not born. Social entrepreneurs don't arrive in the world by immaculate conception, their birth attended by angels bearing the heavenly gift of social change competency.
Your first change-maker job is you. "Be prepared to transform yourself without attempting to transform others to be like you," advises Tiffany Persons, Founder of Shine On Sierra Leone. "Be prepared to grow yourself. Don't get into the [social sector] thinking that you know everything and you are coming to transform someone's life. Into what? Into being you!?"
The secret reason that so many job openings require prior experience is not the promise that you will know something, but rather the hope that you will have already figured out what you don't know. No one in social entrepreneurship – from public sector activist to private sector analyst, and all of us in between – knows absolutely, really, completely, entirely what we are doing. I suspect this is true for most occupations and most professionals, but social entrepreneurs are less embarrassed and less frightened by our ignorance. We know, almost instinctively, that old problems require innovative solutions, and that we are on a learning quest to find them.
Even the best social entrepreneurs cannot anticipate every problem, every obstacle, every unintended consequence, every new opportunity or unexpected challenge. As we have long suspected, change agents are not clairvoyant. The very nature of a social entrepreneurship career requires nimbly and creatively responding to market unknowns, the changing needs of populations, unexpected external events and the ups and downs in human and financial resources. The social philosopher Eric Hoffer slams home the point: "In times of profound change, the learners inherit the earth, while the learned find themselves beautifully equipped to deal with a world that no longer exists." That's just the way it is.
Let's talk about where you fit in. Let's talk about social sector diversity and the contours of your life. Let's talk about your cultural norms and habits: what you like to eat and how you dress; the skin color your parents bequeathed you; the streets you've walked; what you know about surviving life's grisly parts; what lifts you up or what makes you cry; the scars you hide; the fears you never share; whatever makes you angry enough to take action. These are the fixed attributes that make you distinctive and in-demand for social justice work.
"You talk to kids today applying [for a job] and they invariably say, 'I cured cancer, I brought peace to the Mideast.' Spare me. How about, 'My father never existed, my mother is a convicted drug dealer. I work three shifts at McDonald's.' That's the kind of kid I want – with an ethic of taking care of his family – because then he'll take care of others," advocates Michael Bloomberg, former New York City Mayor and Founder of Bloomberg News.
If in some other way you've lived up-close-and-personal with hardship, discrimination or violence—your life résumé is more relevant than the candidate who plays chess, cooks or windsurfs — or, 'likes working with people.' One: with any luck, you might empathetically relate to the tribulations of others. Two: with a bit more luck, your life trials might have produced a person of character, conviction and compassion. Three: with even more luck, you will fill in a perspective or sensitivity deficit in your future team of colleagues.
All kinds of human capital are required to energize the field of social entrepreneurship and build out a broad ecosystem for change. That means a porous, dynamic employment market awaits you. Critically, if the social sector is going to avoid the stupidities of paternalism, colonialism, cultural incompetence and ideological hegemony, we need people who can relate to a huge variety of local norms, embedded traditions and unspoken customs.
We need social entrepreneurs who speak the world's 6,000 languages; who practice the world's 4,000 religions; who belong to the world's 30 racial subgroups; who were born in at least one of the world's 196 countries. Chances are your life résumé reflects a few of these usable assets.
Also, don't be put off when social venture competitions, philanthropists, impact investors, grant-makers and magazine articles lionize the social enterprise founder or chief executive officer. Social entrepreneurs are routinely glamorized as visionaries—tenaciously overcoming groupthink and charismatically building their scaled, impactful social ventures. In truth, that's a cramped and miserly distortion of the social sector job market.
Unless you are a kleptomaniac or an arsonist (in which case your career is probably up in flames anyway), there's a rewarding and necessary job waiting for you in the social sector.
Graphic designers, political operatives, accountants, business people, human resources professionals, faith leaders, scholars, horticulturists, researchers, IT geeks, artists, office administrators, lobbyists, fundraisers, grant writers, social media whizzes, policy experts, scientists, healthcare workers, grassroots organizers, editors, teachers, hydraulics specialists, conference planners, librarians, journalists, publishers and playwrights—we are all needed.
Jonathan C. Lewis, author of The Unfinished Social Entrepreneur (from which this commentary is adapted), is a life-long social justice activist and social entrepreneur. He is the Founder of MCE Social Capital, an innovative social venture that leverages private capital to finance tiny business loans to deeply impoverished people, mostly women, in 33 countries in the developing world. He is also Founder and President of the Opportunity Collaboration, an annual strategic business retreat for 450 senior level anti-poverty leaders from around the globe. In addition, Jonathan is the co-founder of Copia Global, an Amazon-like consumer catalog serving the base of the economic pyramid in Kenya. Jonathan is a Trustee of the Swift Foundation and serves as a General Partner of Dev Equity, a social impact investment fund in Central America. #UnFinSocEnt @SocentClinic (Photos by Pixabay)
Related
Popular in the Community