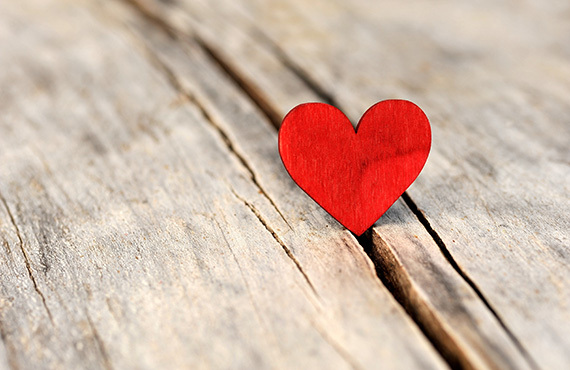 Valentine's Day is just around the corner, and while many of us are anticipating a day filled with romance with a special someone, others of us are dreading a holiday that only seems to serve as a glaring reminder that we're not coupled up right now.
Regardless of your relationship status this year, this day of love ought to be celebrated, since our greatest capacity for love begins right within our own hearts.
We've been focused on upholding health transformations this year, and I'm thrilled to see how many people have been taking incredible steps to make that happen! However, fitness is a long-term commitment, and it is important to love and be good to yourself every step along the way towards the new you.
Loving yourself along your health journey extends far beyond the physical benefits of fitness to encompass all of you -- mind, spirit, and body.
Things to remember this and every Valentine's Day:
Stop obsessing over how you look: This may seem contrary to a fitness program, since many people join with the idea of changing their look. While being toned is no doubt a benefit of fitness, it should not be the sole reason why we exercise, nor should we allow it to define our personal value or joy. Your confidence, passion, and happiness will be how people think of you far beyond the shade of your lipstick or the size of your workout pants.
No more comparing yourself: Life is not a competition. Accept yourself for who you are today--extra skin and all. The only person you ought to try and be better than is who you were yesterday. Furthermore, remember that everybody, no matter how seemingly perfect their lives are, has their own share of struggles. Be patient and keep at it--your day will come.
Realize what you deserve: Tell and remind yourself that you are deserving of loving, accepting, and uplifting things and people in your life. Realizing what you deserve will help you identify harmful habits or relationships that should be minimized or even released all together. Negative influences are toxic to your well-being and will only hinder you along your journey to health, self-acceptance, and love.
Invest in yourself: Rely on you and only you to truly treat yourself to all the beauty and wonder of life. Expand your horizons and enrich your mind and body in any way you can. Explore a place you've never seen before. Learn French. Try yoga. Do all it takes to make yourself feel good in healthy and productive ways.
Choose health: Whether it's for your mind, body, or spirit, promise to always pick that which will help you and not harm you. After a taxing day, try swapping time on the couch for an invigorating workout. Or trade reading social media updates for a good book. Or senseless drama for inner peace. Remember, you deserve it.
No matter which way, I hope that you will choose health -- and love -- today and every day along your journey to the new you!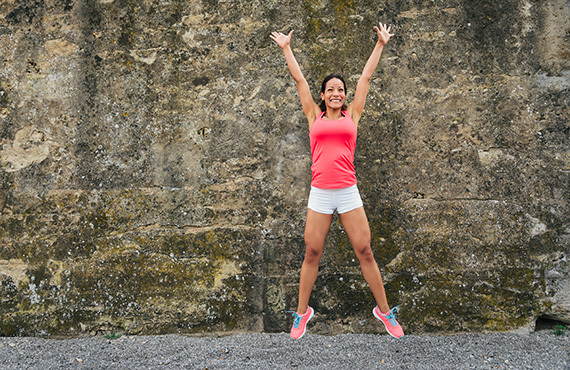 Judi Sheppard Missett created the original dance party workout and started the fitness revolution that became Jazzercise. Today -- more than 45 years later -- Jazzercise is one of the world's leading dance fitness companies, offering a program that continually evolves with new beats, new moves and new classes. As Founder and CEO of Jazzercise, Judi Sheppard Missett leads a team of more than 8,300 franchisees teaching 32,000+ classes each week around the world. Jazzercise is a pulse-pounding, bass-dropping fitness program that gets results...fast. Customers can incinerate up to 800 calories in one 60 minute workout and choose from a variety of classes including Fusion, Core, Strike, Strength, Interval and Dance Mixx. For more information, visit jazzercise.com.