I love road trips. Maybe it's the freedom of the open road, or seeing things you'd never see by flying. Whatever it is, a road trip is something I'm always up for. At the same time, though, there is a certain amount of "fear" that can go along with one of them. But it's mainly something like being crammed into a car with people for hours at a time, or fighting with your siblings over something meaningless like who sits where. Don't pretend like you don't know what I'm talking about.
Why not? You get to see more of the country, and many times it's cheaper than flying. For example, you don't have to pay for an airline ticket (or tickets, if you have a big family), a ride to the airport, or, if you prefer, parking at the airport. Plus, there are several ways you can make those road trip expenses you do have even cheaper:
Bring your own food/snacks/drinks. This saves time and you'll spend less at restaurants. This could also mean your road trip will be a little healthier (you know, instead of having that greasy fast food day in and day out).
Travel with others. The more you can pool your resources with others the cheaper everything will be. Split the gas two, three, four ways. Split a hotel room. Split a meal. Everyone wins!
Use a cash back travel credit card. Now, this option isn't for everyone. But if done right, by paying off the card's balance every month, this trick can cut the cost of the trip by quite a bit. That's because you can use the cash back for hotel stays or other purchases on the trip.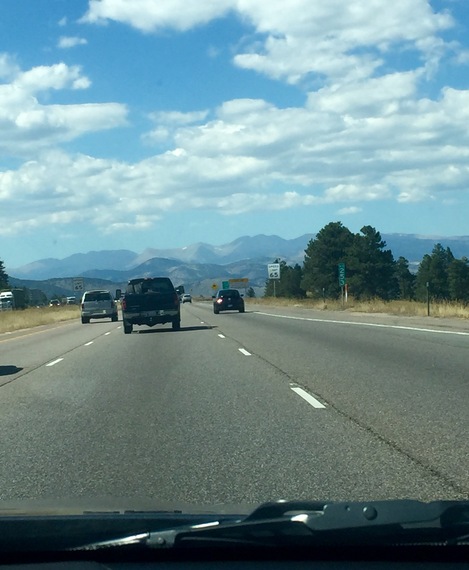 An optimal road trip across the U.S.
This kind of stuff amazes me. Computing the optimal road trip across the United States is no easy task. Why not hit up all 48 contiguous states? And if there's an "optimal" route to take - even better (cause I'd probably do more of a zig-zag pattern). The first optimal route takes you to major landmarks in the 48 continental states. The second one takes you to a major city in each of those states.
Back in reality, unless you're retired or have a lot of vacation time, you probably won't be able to do either of these routes. That's because driving the optimal route(s) would realistically take 2-3 months!
Most vacations I went on growing up were in a car. Since then, I've moved long distance twice. Once from Illinois to Florida, and the second from Florida to Texas. Both times, I made little road trips out of the move. And because of that, I can say I've taken in many cities I normally would have never seen.
Obviously, there are some extenuating circumstances I haven't mentioned, such as the extra time off you may need from work to drive, renting a car for the road trip versus using your own, and so forth.
But if you think a road trip is in your future, the possibilities are nearly endless. The route you take, however, is up to you.