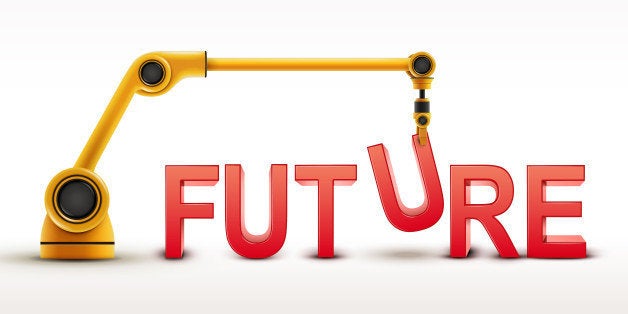 Do you know someone who has changed jobs in the past five years? Perhaps more than once? Staying on a single career track with one company may have been considered normal 50 years ago, but not today. According to a report in early 2014 by the US Bureau of Labor and Statistics, the median number of years that wage and salary workers had been with their current employer was 4.6.
Advances in technology, globalization, increases in automation and the spread of digital interconnectivity have fundamentally changed work for both the employer and employee. Harvard Business Review describes the impact of this quickly evolving landscape as having "demolished the traditional employer-employee compact and its accompanying career escalator." How then can professionals and employers alike thrive in the future workplace where change is the constant? What will keep employees engaged and allow employers to retain their top talent?
David Jones, a principal at the Microsoft Envisioning Center, has had a front row seat to the rapid evolution of work, while playing a lead in advancing it forward. "To understand the changes happening in today's work environment, you really need to start with the Industrial Revolution. During that period we broke work into very little pieces, and employment was based on being able to perform a single task with maximum efficiency," Jones shared. "Now, with digitization and automation, those repetitive jobs -- and the accompanying mindset -- are becoming obsolete."
We have witnessed the struggle of companies and even whole industries unable to adapt to change. Nowhere is this more evident than in the decline of Detroit, where assembly work once created a thriving workforce, but since the decline over the past decade unemployment has remained double the national average.
How are companies adapting to this new reality? The "Hollywood Model" has quickly risen, a style defined by temporary teams quickly coming together for project-based work, and disbanding upon completion. This has in turn increased the short-term contract workforce. According to a study by the Freelancers Union and eLance-oDesk, 53 million Americans are engaged in the short-term contract working style.
To succeed in this type of fast moving environment Jones pointed to needing three key skills: people skills -- the ability to be empathetic and quickly build trust across multidisciplinary teams, creative skills -- the ability to experiment and innovate to solve problems, and data skills -- the ability to leverage feedback loops and analyze information to make decisions in real-time.
Workers that are able to adapt and gain these skills have the potential to excel in new and exciting ways, Jones shared during his session on the "Future of Work" at the 2015 Skoll World Forum. "Now that routine work is being automated, the creation of value is shifting to non-routine or creative work," Jones said. "Everyone will have a supercomputer in their pocket. We will have data about things we couldn't even conceive of measuring in the past. This will open up new fields, and create new jobs that we can't even imagine today." Jones believes these greater individual capacities, coupled with new and emerging technologies, will allow for work to have purpose beyond bottom-line profit. In the future, the ability to do good for the world while doing well in a job will be important for the retention, engagement and talent development of employees, as well as essential to a company's performance.
According to a recent Deloitte study, the key to attracting and retaining millennial employees is work that inspires passion and allows them to fulfill their professional, personal, and social goals. Kelvin Hughes is a millennial engaged in social impact work at Unilever, where he builds new businesses that grow the company in line with sustainability goals. Among his peers and colleagues, he can see the desire for purposeful work, and it is not just among his millennial colleagues. "I think most people want to do something that resonates with them at a values level," shares Hughes. "Millennials are perhaps more vocal with that but I think across generations there is a desire to do something that matters."
This desire for employees to have social meaning in their job is more than being part of a company with a volunteer day or a separate foundation that does charity events. The work they want combines purpose and profit with a culture within the company that celebrates and nurtures social innovation. Barclays, for example, launched its Social Innovation Facility in 2012, a £25 million fund for its employees to develop commercial solutions that directly address social challenges.
If you are in the workforce today, how can you prepare for the impending future? Professional development and career changes no longer have to mean going back to school for an expensive post-graduate degree. Educational startups such as General Assembly and TechChange represent a new crop of learning organizations catering to professionals through evening workshops and online courses.
Skills volunteering and pro bono work with nonprofit organizations through groups like the Taproot Foundation and Ashoka's Executive in Residence program, can allow you to explore how your expertise can have value in the social impact sector. While the future remains uncertain, it is clear that skills for adaptability and jobs with purpose will be fundamental for the next generation of work.
Want to learn more about emerging technology and the future of work? Check out Cisco's Workforce Readiness resource page and follow InSTEDD on twitter.