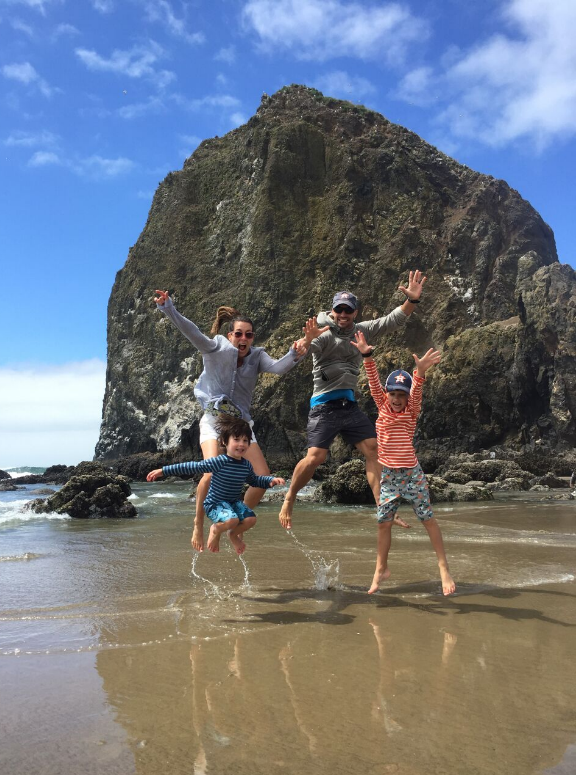 One of my favorite annual traditions is spending quality time with my family, unplugged and outside, on our much needed summer vacation. This year my husband, two boys (ages 4 and 7) and I packed our bags and headed to the picturesque Pacific Northwest. The benefits of actually taking a step away from your daily life are endless, but truly "unplugging" can be a difficult feat with energetic kiddos! But with such crazy schedules, it's really important to find a way to make it work and, ultimately, grow closer together as a family.
For those of you who are also itching to embark on an immersive family vacation, here are some of my top tips.
Determine What "Unplugged" Means to You
I wish I could tell you that our entire family went weeks without checking our email, sending a text or watching any sort of television, but honestly, we did have to use our devices every once in a while. To us, "unplugged" meant taking time away from work and limiting things like email, texts and social media as much as possible. We were conscious about being truly present in our vacation experience and spending time with one another. Did we let the kids play a quick game on the iPad every once in a while after a long day hiking and exploring? Sure. But we didn't rely on technology for entertainment ― which was refreshing!
Settle on the Perfect Spot
When seeking the ideal destination, our family has one main stipulation ― it has to be a small, quiet town with (somewhat) easy access to outdoor activities. Just make sure you have enough amenities for the kids (think libraries, national parks, etc.) but can still get away from the daily rush. To find that perfect little nook, we rely heavily on word of mouth from friends, family, friends of friends...the list goes on.
One of my favorite parts of spending time in an unfamiliar territory is feeling like we live there! We usually choose to rent a house so we can really make ourselves at home, which is really helpful with kids that can get antsy in hotels. We revel in the daily routine and make sure to visit the grocery store, library and other local spots where we can interact with the community and make new friends. It's really those little things that make this vacation so fun for us.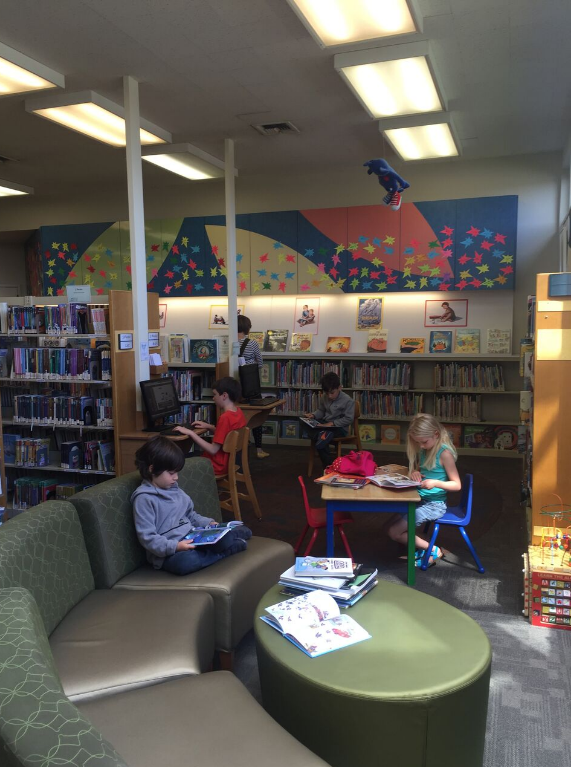 The one thing that will really pull you away from those buzzing electronic devices is the great outdoors!
Unearth the local treasures that lie nearby, whether that's visiting a museum in a big city just a short road trip away, or hiking to a remote beach tucked on the other side of the mountains. Opt for fun trails and lighter activities for the kiddos – take your time and stop along every creek and splash in the water or make a game out of picking up sticks. A long road trip is a perfect time for your kids to delve into their newest library book, but also use the time as an opportunity to actually talk to your kids. You'll be surprised at how much they have to say!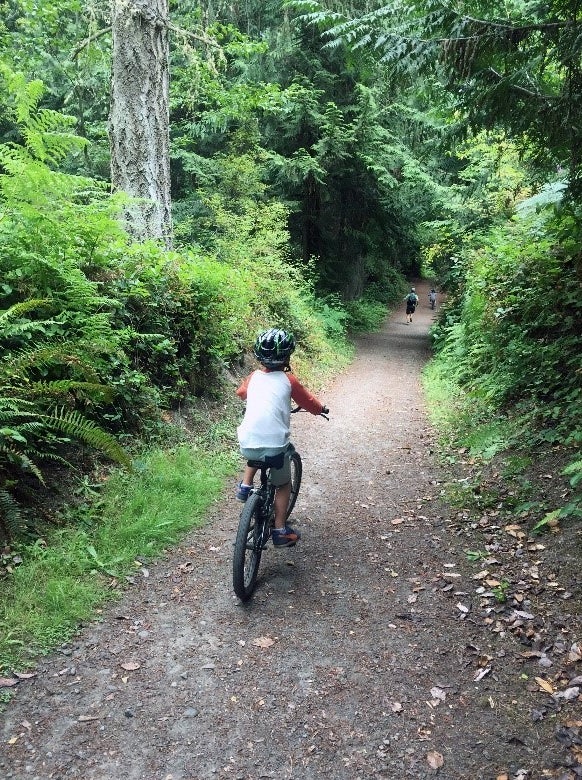 Keep in Touch with your Network…the Old Fashioned Way
In the spirit of limiting our time with electronics, we kept in touch with friends and family back home with post cards and hand written notes. Our contacts loved getting that physical mail and our kids really enjoyed writing to their friends back home on some adorable stationery from Tiny Prints. My youngest had the best time drawing pictures and getting creative.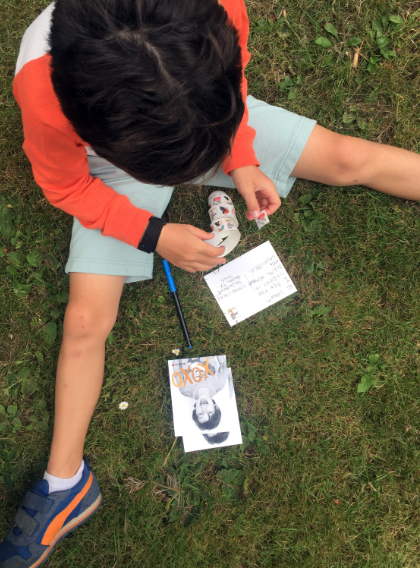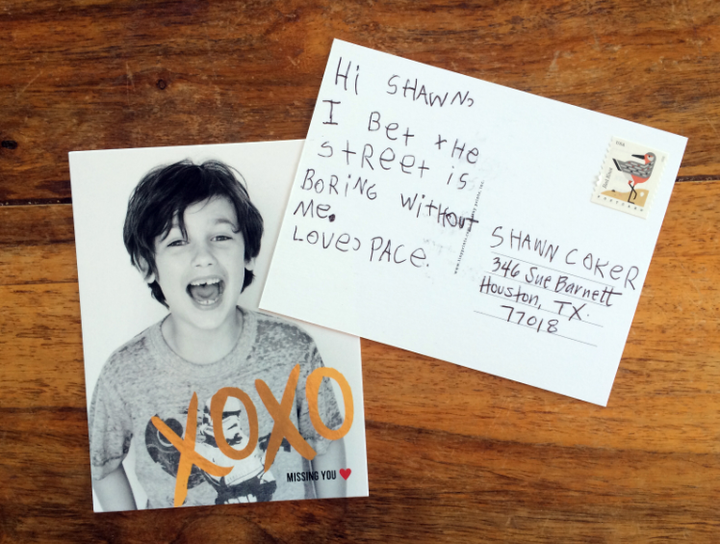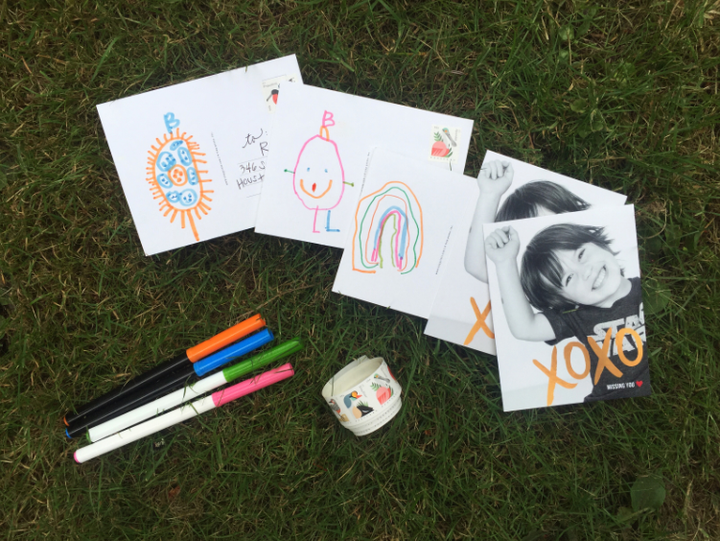 Aside from taking photos literally everywhere, I encouraged the entire family to keep a journal throughout our vacation. Finding some quiet time each day (with a glass of wine perhaps) to write out some thoughts was really relaxing. Journaling doesn't come as easy for the kids, so I'd often prompt them to write out five things they loved about the day, for example, or have my youngest use stickers as more of a "visual representation" of the day. These were great low-key activities for those long car rides or after we got back from a tiring day out and about.
Coming home is always bittersweet, but we find that these immersive vacations really allow us to recharge our batteries and approach fall with a newfound energy and enthusiasm. The best part? After weeks without constant connectivity, the kids are a little more used to being "bored" and just being in each other's presence.