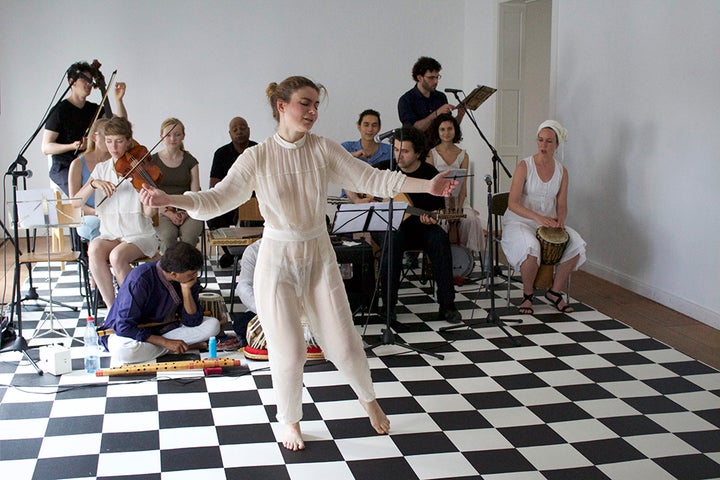 One of the difficulties presented by the global scope of an international biennial-style exhibition is the tendency for the local art scene to become somewhat lost in the shuffle. Some have accused the organizers of documenta 14 of not engaging enough with the local Greek art scene, while those with more pessimistic outlooks have gone further and implicated them as perpetrators of a kind of "cultural imperialism." Mostly, however, it appears to be a problem of sheer quantity and geographic dispersion. Documenta's program in Athens, which opened to the public on April 8 and will continue until July 16, spreads the works of over 150 artists across 47 different venues, from the Agricultural University of Athens to the Yannis Tsarouchis Foundation. Most of the exhibition's works are centralized in four main venues—the Athens Conservatoire (Odeion), the Athens School of Fine Arts (ASFA), the Benaki Museum, and the National Museum of Contemporary Art (EMST)—but range from ephemeral performances enacted on the southern coastline, to public interventions in the middle of the city, from large-scale installations in museum spaces, to immaterial musical scores and radio broadcasts.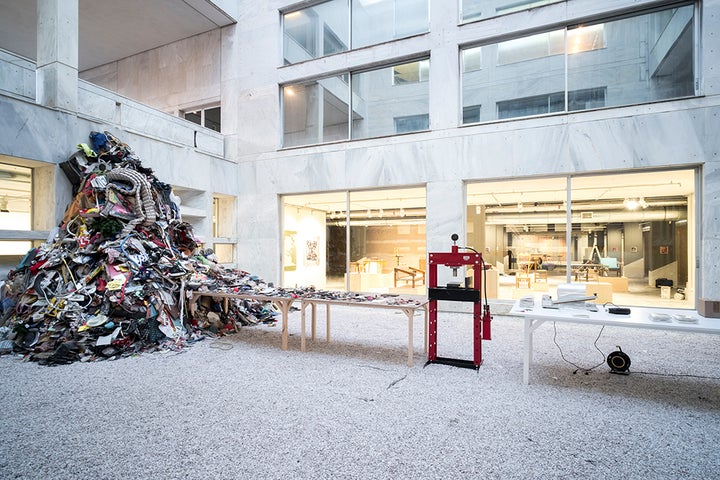 Documenta 14 is so vast, dispersed, and enigmatic, that it is literally impossible to experience all of it (not to mention that the other half of the quinquennial exhibition has yet to take place, in Kassel, Germany). Yet the earnest visitor should make the effort, while in Athens, not only to take in what he or she can of the international offerings of documenta, but to wander off the beaten path of the biennial map, and sample what the local art scene of Athens has to offer. Particularly during this inaugural week, Athens expects thousands of international visitors, and Athenian art spaces are rolling out exhibitions responding to the biennial and taking advantage of the influx of international art tourists. Those coming to "learn from Athens" should also look beyond what the curators of documenta have prepared for them, and to engage directly with the city's artists and art spaces.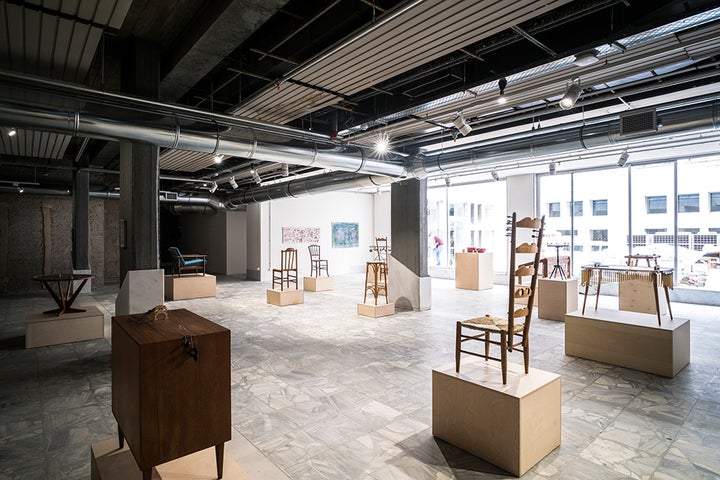 Some of the collateral exhibitions currently showing in Athens provide different perspectives on the economic crisis, recent Greek history, and other current issues. The fascinating exhibition SI SEDES NON IS, curated by Milovan Farronato, at the Breeder Projects, open from April 6 to August 26, harnesses the aesthetics of ritualism, mysticism, and witchcraft as an alternative viewpoint on the workings of global capital, with participating artists Camille Henrot, Karl Holmqvist, Maria Loboda, Goshka Macuga, Paulina Olowska, Christodoulos Panayiotou, Angelo Plessas, Prem Sahib, Socratis Socratous, and others. To gain historical perspective on art in the aftermath of May '68 and how the questions posed then resonate still today, artist-run space 3 137 has mounted an exhibition of archival material, posters, and books made in Greece during the 1970s, in After the Explosion... you Hear the Light, through May 22. State of Concept, the first non-profit gallery established in Greece, presents The School of Redistribution, a three-month long exhibition, research and public program, showing until June 26, focused on finding solutions to the increasingly precarious situation for small-scale organizations of contemporary art in Athens, part of a larger program, initiated by Antonia Alampi and Iliana Fokianaki, entitled Future Climates. And in a darkly humorous turn, in Athens for Real at independent art space CHEAPART, until May 4, Austrian-Swiss duo Bildstein / Glatz make explicit the implicit repercussions of documenta's spotlight on Athens, by opening a fictive yet functional real estate agent's advertising cheap properties to a German-speaking art audience: "Dein neues Studio unter der Sonne des Mittelmeers (Your new studio under the Mediterranean sun)." In the wake of the recent evictions of Athens squats and artist residences, which protesters say documenta has ignored, this opens up many urgent questions about access and space.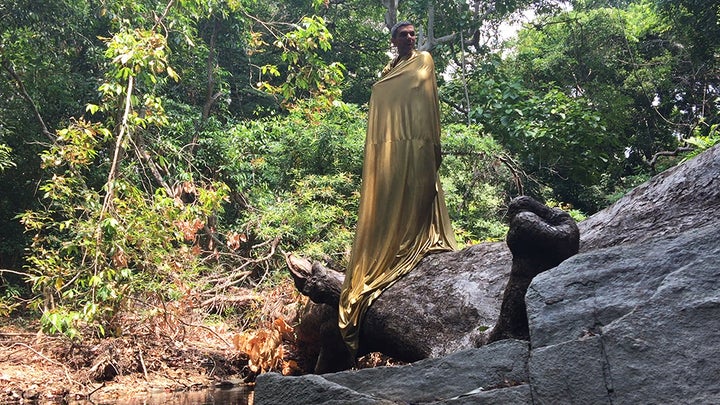 Other group exhibitions offer a varied look at the works and concerns of Athens-based or -connected artists. The DESTE Prize, 1999-2015 exhibition, from April 6 – September 17, hosted by the Museum of Cycladic Art, really should not be missed, as it shows an overview of the winners of Greece's foremost contemporary art prize: Loukia Alavanou, Anastasia Douka, Eirene Efstathiou, Christodoulos Panayiotou, Maria Papadimitriou, Angelo Plessas, Georgia Sagri, Kostas Sahpazis, and Panayota Tzamourani. The Daily Lazy art collective inaugurates its new project space in Athens with the exhibition *bang!, with work by Greek and Cypriot artists Lito Kattou, Irini Miga, Tula Plumi and Natalie Yiaxi. It Looks Like Up To Me at Eleni Koroneou Gallery features fresh artworks by Panos Papadopoulos, Eftihis Patsourakis, Yorgos Sapountzis, Olga Migliaressi-Phoca, and others, until April 15. And the Work of Our Hands, curated by Kiriakos Spirou, focuses on devotion and the handmade through the work of young artists Vasilis Botoulas, Panos Famelis, Maria Mavropoulou, Stratis Tavlaridis, and Panagiotis Voulgaris, at ARTWALL Project Space, through April 29. And IFAC Athina, the outpost of New York-based International Fine Arts Consortium, is showing the first in a three-part exhibition series entitled Metaxy Mas / In-Between Us, beginning with DaDa Da Academy, mixing artists of the Viennese and Athenian scenes, including Eleni Bagaki, Tjorg Douglas Beer, Socrates Fatouros, Rui Miguel Leitao Ferreira, Vaggelis Hoursoglou, Georges Jacotey, Robert Jelinek, Albert Mayr, Elisabeth Penker, Nana Sahini, Sofia Stevi, Sofia Touboura, Petros Touloudis, Amalia Vekri, and others.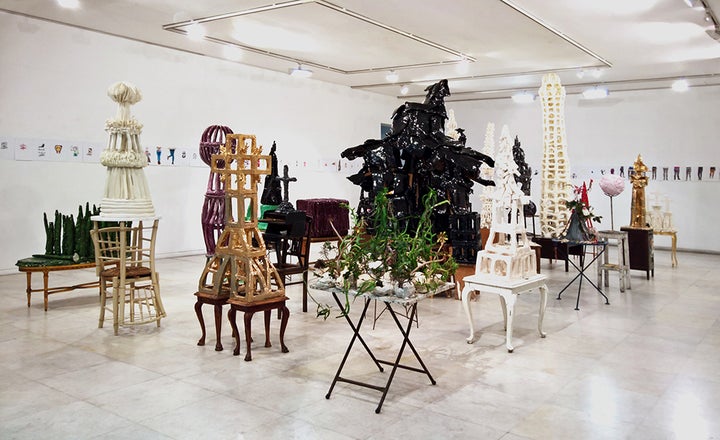 Several solo exhibitions of Greek artists currently showing in the capital will also make your documenta itinerary all the richer. At the Benaki Museum, which you'll likely be visiting anyway, stop in to see the preeminently popular Greek painter Christos Bokoros' exhibition Nostos, up until May 14. Installation artist Nikos Tranos presents a series of extraordinary ceramic sculptures perched atop discarded furniture gleaned from the streets of Athens in the installation White Power at Zoumboulakis Galleries, until April 21. And in Rallou Panagiotou's exhibition Incorporeal Bundles, at Bernier/Eliades until May 4, the artist performs the alchemy of art, by transforming material fragments—a set of drawers, an oversized padlock, and other items—into "symbolic treasures" through sculptural intervention, and by enacting the rituals of market exchanges in a video piece.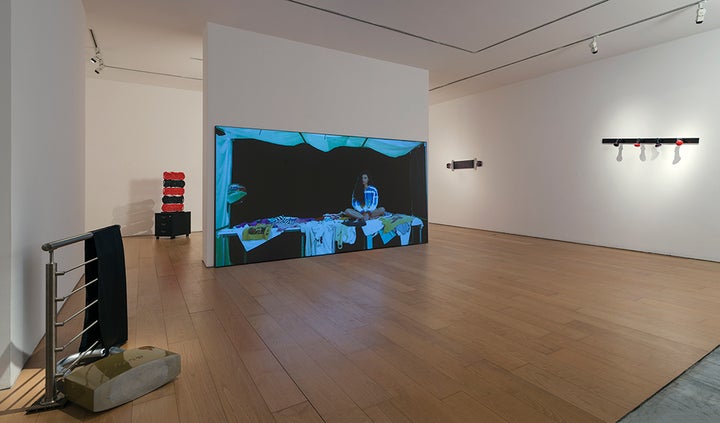 There is much to see in Athens, now and always. Don't be afraid to stray and discover where the city will take you. You will most certainly not be disappointed, and will learn more from Athens in the process.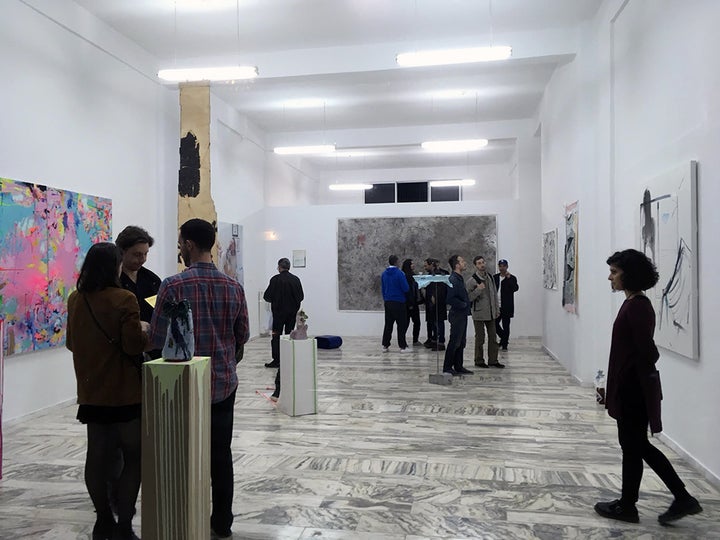 Popular in the Community