Nate Berkus is a guest contributor this month on HuffPost Home as we celebrate the relaunch of the site. We're so excited to have him and to celebrate the launch of his new book, The Things That Matter, and the debut of his new collection at Target in stores and online October 21st.
When the HuffPost Home editors emailed me about their series "How America Lives," I immediately thought of 100 things I wanted to say about this topic. Our homes, how we live, the choices we make about what we include in our homes; these are things that fascinate me. Home for me is everything. It's the backdrop for our collective firsts... first steps, first birthdays, first days of school, first love. It's where we celebrate our wins and hide when the world serves up losses. It's where we begin our day and end our night. It's where we get to decide what matters most and then hang it on a wall, or put it on a coffee table, or a fire place mantel. These things, some small and some not so small, then tell your story. The story of where you've been, what you've seen, what you love.
My home tells the story of who I am. The things that matter most to me are collected and assembled all in one space. I have a lot of things but there is not one piece, not one item in my home that I don't have a connection to. Maybe it's something I bought from a flea market with my best friend, or from a long ago trip to Italy, or something I grew up with. Everything holds a memory of one kind or another. And, I believe every home in America ought to do that very same thing... tell the story of the people that live there.
But, before we get to that, I thought we'd talk about how we're living today. A state of the union of sorts on what we're doing right and, dare I say it, what we're getting wrong. I think many people feel like they're decorating with one eye over their shoulder. What do the neighbors think? Is this on trend? Will my mother approve of this color? When you approach your home worrying about what everybody else will think you'll never be able to create an interior that you love and that reflects who you truly are.
When I walk into your home, I want to be able to immediately know something about you... maybe you love fashion, or like to collect photography or you're crazy about Africa and have visited many times. Whatever it is, just by sitting in your living room I can already tell a lot about who you are and who you aspire to be... because the things you've chosen to include show me that. The most beautiful interiors are not necessarily the most expensive. I've been fortunate to travel to many places around the world and whether I'm shopping bazaars in Mexico, flea markets in Paris or the Target aisle around the corner I can tell you that meaning isn't found on a price tag. It's the story of where you found it or who you were with or why it spoke to you.
So what interiors do I really love and how do you tell your story? Join me in a couple of weeks where I'll take you on a tour of some of the homes featured in my new book. Homes that represent the best possible examples of how America lives. And how I would encourage you to live. Not to do what they've done, but to find a way to live with what matters most to you.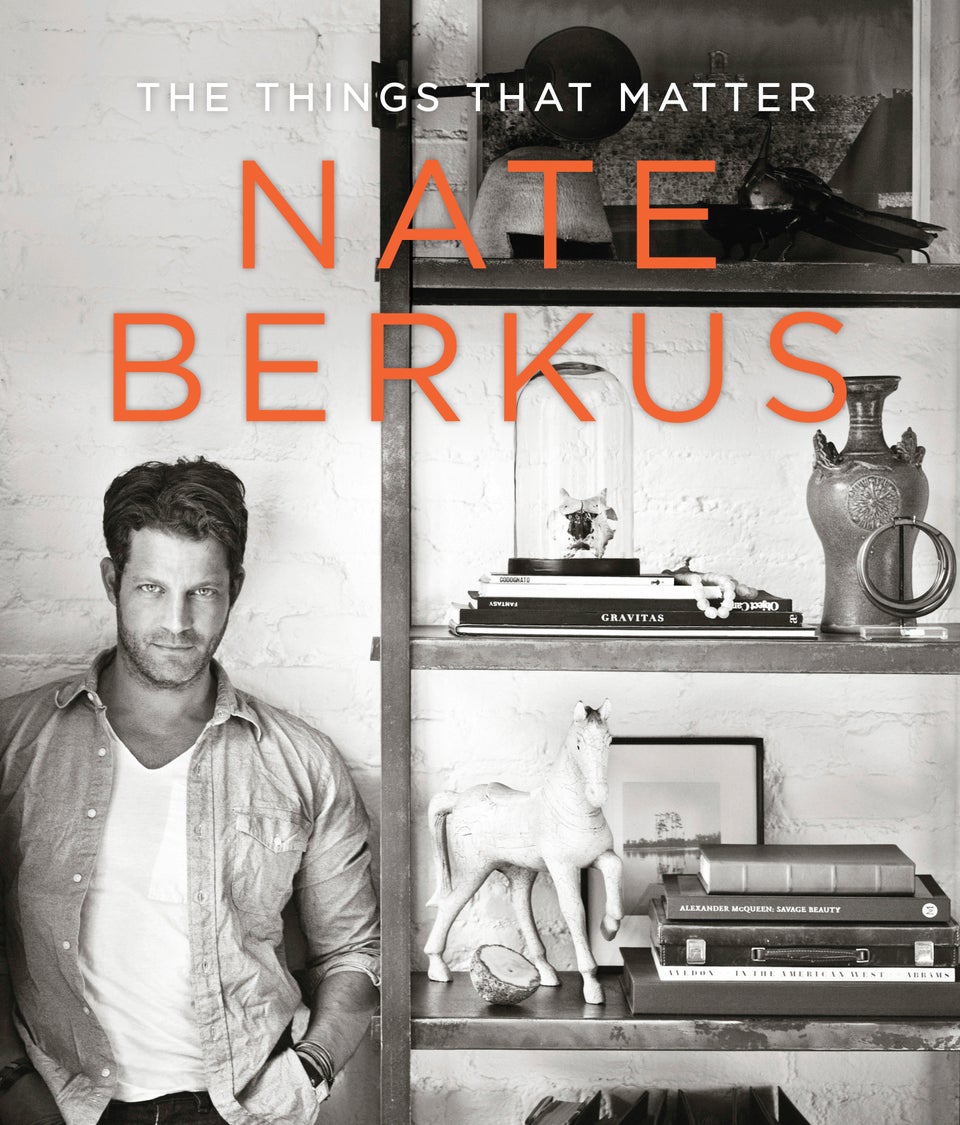 Nate Berkus
Popular in the Community