"They're so lucky to have such wonderful parents!" We've heard this a hundred times or more. Grandparents, friends, birth moms and even adoption agency personnel have offered us these kind words. It's a flattering compliment. It's generous and heartfelt. It's a comforting reassurance that we're taking good care of our kids. But most importantly, it's wrong. Dead wrong. Let me explain.
First, my children (or anyone's children) should never hear they're lucky someone loves them and cares for them. That should be a given for every child. The fact that it's not a reasonable expectation isn't a matter of luck. It's the failure of adults, pure and simple.
The second reason is a bit less obvious. Both our sons were born full term and healthy. Both our birth moms had prenatal care. Both their families supported them in some material way. Both had some college education and were at peace with their adoption decisions. Despite what we may tell you, they were relatively easy adoptions. Had we not been available for the placement calls, the very next parents on the list would have jumped at the chance to adopt these beautiful boys. Eventually, both our sons would have found a loving and wonderful family. Maybe even one of the many families we befriended during our adoption journeys. No, luck was on our side.
More globally, my husband and I are lucky to live in the time and place that we do. I'm only in my (very early) 40s. If you had asked me in my 20s if same-gender-parented families would become the "new normal" in my lifetime, I would have laughed. Likewise, if you had told me that 20 nations and 32 of 50 U.S. states would recognize same-gender marriage by 2014, I would have been in disbelief. It's remarkable how far the LGBTQ community has come and in such precious little time. To be sure, there's lots of work ahead for the global LGBTQ community in the developing world and even in North America, but it's crucial to remember to recognize the cultural revolution we're experiencing.
What does all this mean for us? For both my husband and me, knowing that we are extremely fortunate leads us to a critical element of our parenthood: gratitude. We are thankful to the generations of LGBTQ individuals and allies who fought for the rights we enjoy today. We are also thankful for all the accidental turns of fate that eventually led to our placements. We are even thankful for the heartbreaking disappointments during our adoptions journeys. They made us stronger, more resilient and made reaching the end all the more joyous.
To greet each rising and setting of the sun with a grateful heart is a deliberate and affirming act. It is contrary to what our culture seems to promote in media, entertainment and in our professional lives where dissatisfaction and boredom seem to take center stage. Our culture and economy depend on the concept of "more." However, in my opinion, being grateful is the first step of living a centered and fulfilling life. Perhaps that's why every belief system emphasizes gratitude and thanksgiving.
I readily confess that "gratitude" isn't always my first impulse in the morning, and many days it escapes me altogether. But days when I do reflect on gratitude, I find those days to be more rewarding and filled with peace. As a parent, being grateful for the privilege of raising my sons puts me in a child-centered approach to parenting. Perhaps adoptive families and couples who've had struggles to conceive reach this conclusion faster than others. We don't take our parenthood for granted. Maybe that's what people mean when they approach us with genuine warmth in their hearts. Maybe they really mean to say, "You seem very grateful to raise your kids." Yes, we are.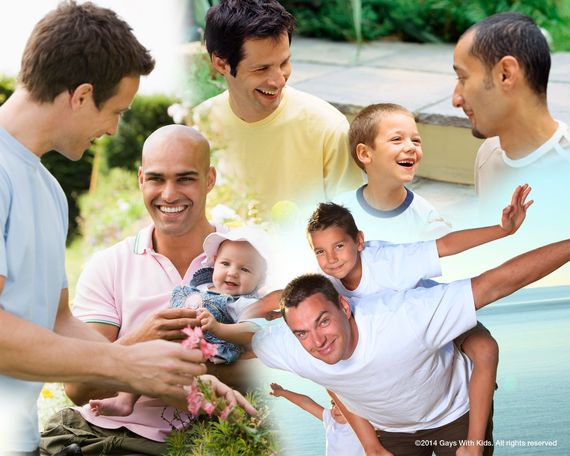 Related