Imagine, if you will: Her majesty Beyoncé comes home after her latest masterpiece "Lemonade" is released into the world, leaving everyone with a Tidal subscription forever changed. Waiting for her is Jay Z, the big homie himself, who, as multiple memes have succinctly expressed, is not having a good day.
What happens next? How does Jay react to Bey's stunning tale of infidelity and reconciliation? Will he bow down to the Queen, drowning in a flood of desperation and regret? Will he pledge to never, ever cross the baddest woman in the game again? Will they have angry sex? Will Taraji P. Henson and Ava DuVernay come over?
Now, thanks to the Baltimore native Eric Richardson, your questions will be answered. Presenting "The Lemons," the first piece of fan fiction imagining what goes down beyond the Carters' closed doors.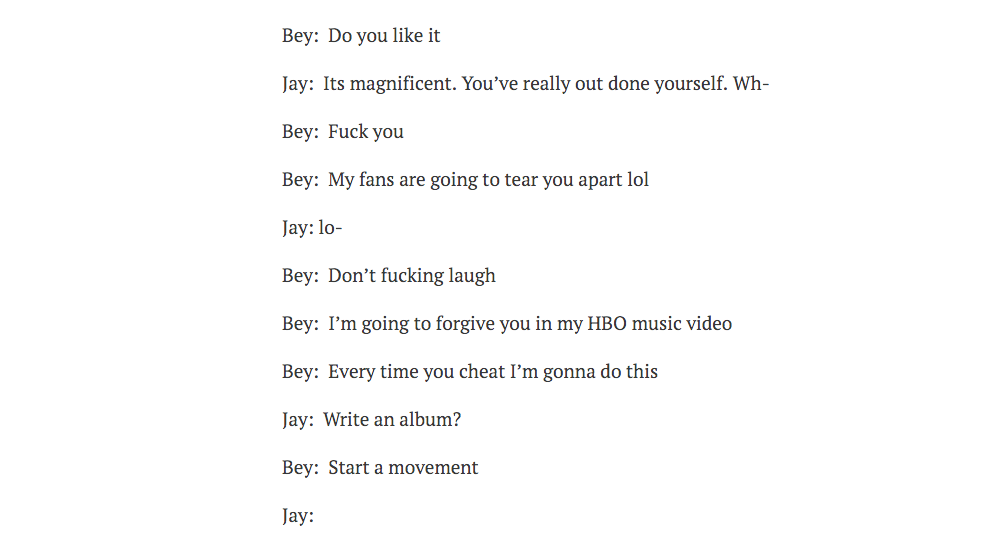 Since the hilarious work of fiction debuted on WordPress, Twitter has declared it required reading. Everyone -- from Beyoncé's mom Tina Knowles to her sister Solange to baby Blue to Kanye West -- makes an appearance. The epic feat of imagination even gets supernatural with a surrealist cameo by the late and great Prince.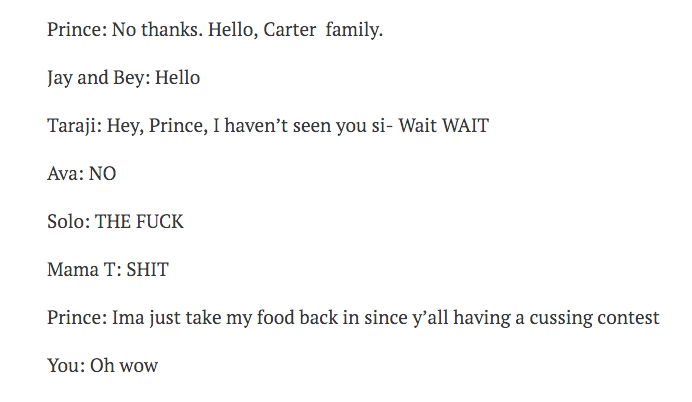 In an interview with Fusion, Richardson explained that, despite the convincing drama he lays down in his work of monumental fiction, he's not even sure that "Lemonade" is based on true events. "Beyoncé is an entertainer and clearly she's a veteran. I would think that with the rumors going around, there were some things that were going on, so she just figured, I'm going to make a whole album about my emotions. I write raps and stuff too; sometimes you'll exaggerate what you're feeling to make better music. For all we know, he might not have even cheated. He might have just looked at a chick."
Where does art end and life begin? We may never know, but luckily we have "The Lemons" to get our fill of juice in the meantime.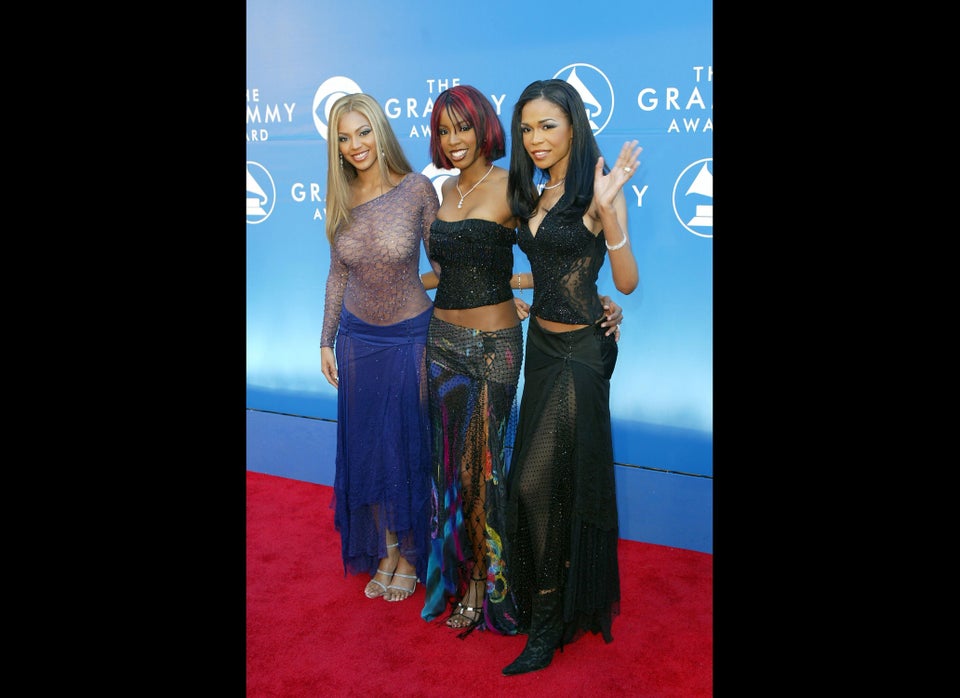 Beyonce's Style Evolution
Popular in the Community