I'm writing this not to tell you how to parent.
I won't ask you to let your kids free-range
or suggest you co-sleep.
I don't care whether you nurse
or use formula
or barley water
or goat milk.
It's okay if you stay home with your kids
if you send them to daycare 60 hours a week
if they were unplanned
or if you struggled with infertility for years.
It doesn't matter whether you had them at 15
or if you are 47.
Maybe they don't have a dad
maybe they have two.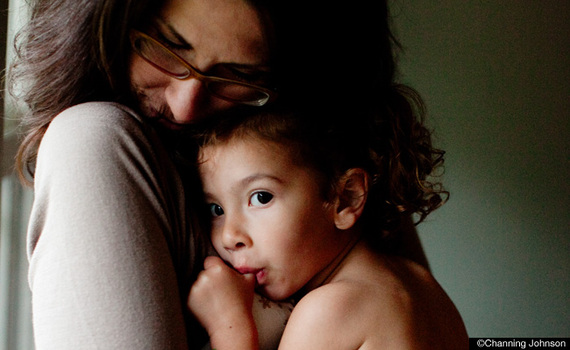 You may have had a few drinks when you were pregnant
or sushi.
Maybe you're in the shape of your life
or maybe your post-baby body is soft, dimpled and scarred.
I don't need you to toughen up your kids
to stop protecting them
to let them play with toy guns
or to dress your girls as princesses
and astronauts.
It's not my job to tell you that the name you've chosen is weird
or when to baptize.
I don't need you to put down your phone
throw away your television
or vaccinate.
I don't dictate how you grieve for the one you lost.
It's up to you how you manage the six you have.
You don't have to buy organic groceries
or join the PTA.
You might not love them all equally.
You've screwed up.
So have I.
We all do it right, and we all do it wrong, and I really believe that we all do it the best we know how.
Popular in the Community