This February, your thoughts may have drifted to musings about whether this winter will ever end (at least for those of us in the East Coast), or whether you kept up with your New Year's Resolutions ... or perhaps even to the realities of insurance coverage. Yes folks, February happens to be Life Insurance Month in the U.S., and the 15 was also the deadline to sign up for a health plan on HealthCare.gov. While America remains roiled in a debate about the ins and outs of Obamacare, in much of the developing world, the health insurance issue transcends pithy media soundbites -- people struggle every day because they lack access to even the most basic health care.
To get help to the people who need it most urgently, non-profits like Women's World Banking, are partnering with local financial institutions to minimize the negative impact that one health emergency can bring to a family. These efforts are increasing access to affordable insurance policies that can make the difference between life and death, sickness and health --and can give hope to families that would otherwise be destroyed by disease and debt. However, in order to develop insurance policies that can make a difference, it requires a full understanding of the financial burden illness places on a family.
A meaningful benefit requires knowing all the costs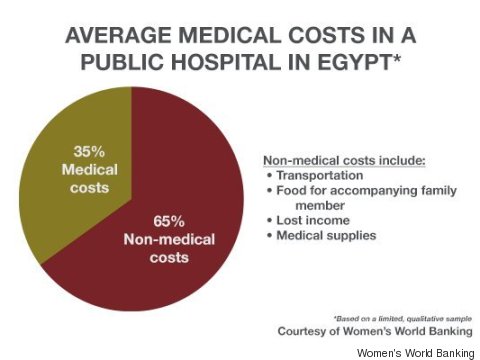 Research in Egypt and Uganda demonstrates how the financial costs of healthcare can vary and often, be invisible to low-income families.
Women's World Banking and
, an Egypt-based NGO that delivers microfinance services to Egypt's economically active poor, looked at cases such as that of Gamal, a 42-year-old father of three in the town of Maadi.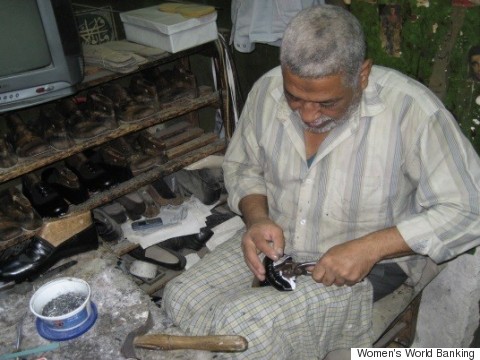 Gamal had been taking medication for five years to treat a stubborn medical condition when he found out that he had been misdiagnosed all along. A visit to a different hospital finally yielded the correct diagnosis: Gamal was suffering from a gallbladder stone. An operation to remove it cost Gamal $139. But that is just the medical costs. All in all, Gamal's condition also cost him transportation expenses, the lost income from his job
the $260 he'd already spent for five years on the wrong medication.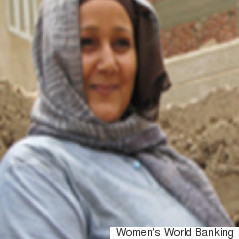 36-year-old Heba, another subject in the study, faced a financially daunting and potentially fatal health crisis. When she went to her local public hospital in Maadi after a suspected miscarriage, Heba was told that she was not in fact pregnant. The hospital refused to treat her and instead sent her home. Heba then went to a private hospital, where she was told that she was pregnant with twins and that one had died; doctors advised her that if she did not receive a C-section within one hour, she would die. The hospital performed the procedure, during which the second baby died too. Heba's hospitalization cost her family $460, in addition to $223 in income from the days she missed work.
It isn't just Egypt where non-medical costs of an illness can be daunting. Women's World Banking together with Finance Trust Bank (FTB) in Uganda also looked into the health needs of FTB's clients. Kissa, a 34-year-old grocery store owner needed a C-section for her sixth child. Her local clinic could not perform the operation so she and her husband had to travel to a faraway government hospital to have the procedure. While her entire hospitalization cost $156, the true financial impact of this surgery totaled $240 -- which includes transportation costs and lost income.
How low-income families cope without insurance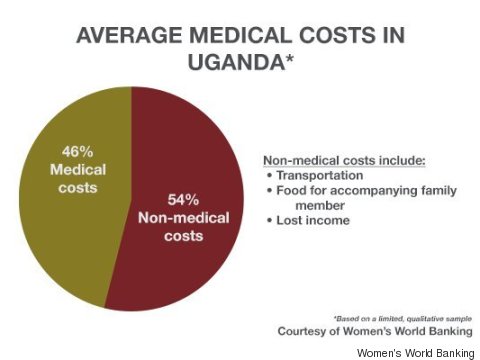 Women's World Banking and Lead Foundation found that, in the absence of affordable insurance policies, many clients were avoiding or delaying necessary treatments, fearful that the medical costs would climb well beyond their reach, or that the procedures would require too much time away from their work and children. The clients also reported a fear of the unsanitary conditions in public hospitals, and a belief that they either could not afford or did not qualify for care in specialized facilities or private hospitals. In Uganda, Women's World Banking and FTB found that clients first use all their available cash on hand, including working capital and savings. If that is not enough, they, like Kissa, are then forced to borrow money or sell assets, imperiling their source of income and means to financial stability.
By examining the various case studies of Lead Foundation's and FTB's clients, we determined that the right microinsurance policies could significantly impact clients' access to effective health care and improve their quality of life. With a health micro insurance policy -- and for some clients, an additional policy to protect their families from a heavy financial burden in case of death -- low-income clients would increase their chances of living a longer, healthier, more productive life without sinking their families into debt.
As our research shows, creating policies that provide a meaningful benefit requires a deep understanding of the healthcare conditions of each market and the total costs a health emergency places on a client. The challenge is to fine-tune the insurance offerings and communicate them clearly so the maximum number of low-income families can benefit from health care when and where they need it most -- not just in Egypt and Uganda or the United States, but globally.
Related