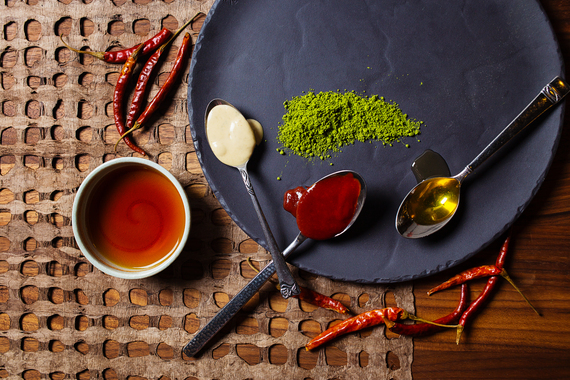 "Chicken again?" Everyone remembers that aching feeling as a kid when dinner felt like the same meal over and over again. Home cooks fall into ruts--or let's call them routines--just like everybody else.
Fear not. Armed with a few trusty staples, you can win this battle and dramatically improve whatever you're making. Let these condiments, sauces and spices do the heavy lifting for you.
Tahini
A paste made from ground sesame seeds and oil, tahini is a versatile tool for bringing a nutty, savory quality to salad dressings, dips, roasted vegetables and even desserts. Most people know it as a key ingredient in hummus, but the possibilities are nearly limitless. Make this Miso-Tahini Sauce once, and you'll find yourself using it on just about everything.
Anchovy Paste
Not an anchovy lover? We insist you try cooking with anchovy paste before making your final judgement. Before you turn your nose up at this savory paste, throw it in a salad dressing, pasta sauce or even a roasted chicken. A little goes a long way with this concentrated concoction of ground anchovies. The burst of umami that this secret weapon delivers will convince you to change your mind about this little fish, if you aren't on board already. Try anchovy paste in this Bucatini with Snails, Guanciale and Anchovies and never look back.
Achaar
Meet the condiment you never knew you were missing but will be hooked on once you try: Brooklyn Delhi's achaar. A small-batch, Brooklyn-based operation, Brooklyn Delhi currently sells four varieties of achaar, which is basically like an Indian relish or chutney. Made from a variety of fruits, vegetables, spices and oil, the sweet-and-spicy condiment can come in many flavors. From Brooklyn Delhi, you'll find roasted garlic, rhubarb ginger and tomato and gooseberry. It goes great on rice and, of course, with Indian food, but you can also spread it onto a sandwich or stir it into a vegetable dish for an extra kick.
Matcha
Matcha is more than just the superfood of the moment. It has great potential to shake up your dinner plans, too. Sure, it goes great in cookies and lattes, but why not try this earthy, powdered green tea in fresh pasta or gnocchi? Or just keep it for the desserts, because it's all the rage in this category right now, and dessert is an integral part of dinner after all.
Ssäm Sauce
If you haven't tried Momofuku's ssäm sauce, you're in for a treat. Made of miso, sake, soy sauce and rice vinegar, the special sauce is subtler than gochujang, so you can go ahead and use a lot of it. Pour it on everything from stir-fry to pizza (yup). With the flavors of David Chang's empire in your kitchen, why wouldn't you go wild?
Shiro Dashi
Dashi, the Japanese broth made from kombu and bonito flakes, is the basis of many Japanese soups. Shiro dashi is a concentrated stock that you can buy in bottles and use sparingly to add the umami flavor of dashi without going to all the trouble of making the stock. Add dashes to tofu or fried rice, but don't stop at Asian dishes: Try adding a splash to mussels or any fish dish and be wowed by the transformation a few drops can make.
Hot Honey
Use it on biscuits and corn bread, obviously, but also lean on it to bring some zing to your marinades and sauces. You can buy the stuff--we like Mike's Hot Honey--but you can also make your own. Check out this Chicken and Waffles with "Hot Honey" recipe and immediately become a breakfast-for-dinner evangelist.
Custom Salts
While the debate rages on as to whether or not salt is good or bad for you, remember that a little bit of good salt goes a long way. So invest in some smoked salt, or pink Himalayan salt, or whatever you want and sprinkle it on dishes just as they come out of the oven or off the heat. Use it on desserts for that salty-sweet fix or sprinkle it on fruit. It's about the least effort you can make to not only bring out the flavor in your food, but also deliver new flavors, depending on how creative you get with your salt choices.
Harissa
If you don't already have a jar of this spicy, Moroccan paste in your refrigerator, stop what you're doing right now and go get one. While it can come in many varieties, typical ingredients consist of dried chiles; caraway, coriander and cumin seeds; garlic; olive oil; and lemon juice. Stir it into stews, smother roasted vegetables with it or try making this Harissa Yogurt to douse onto everything from potato salad to chicken. You'll start craving the flavor and adding it to your eggs in the morning. Trust us.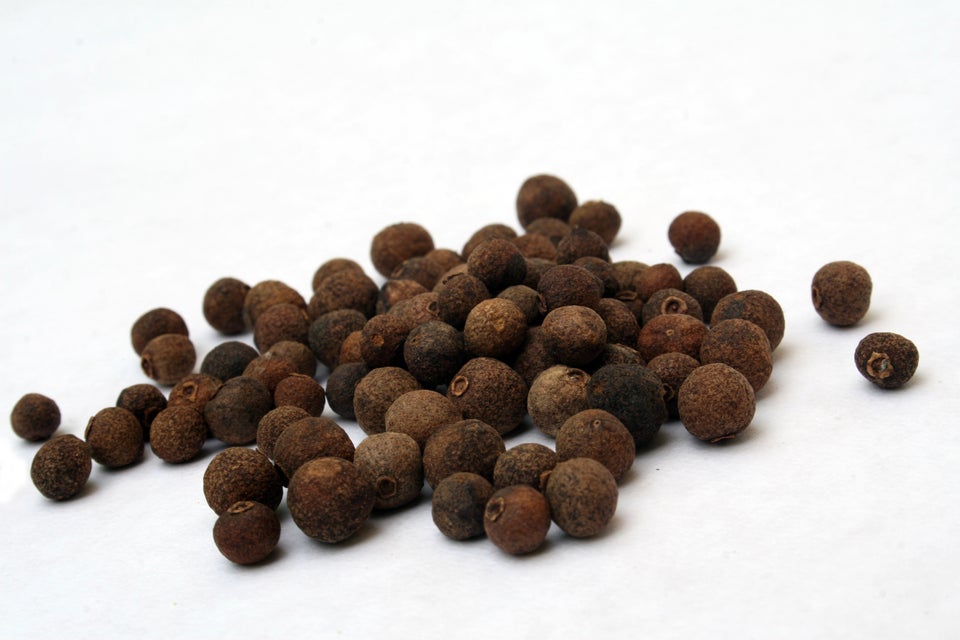 20 Of The Best Spices And Herbs
Popular in the Community