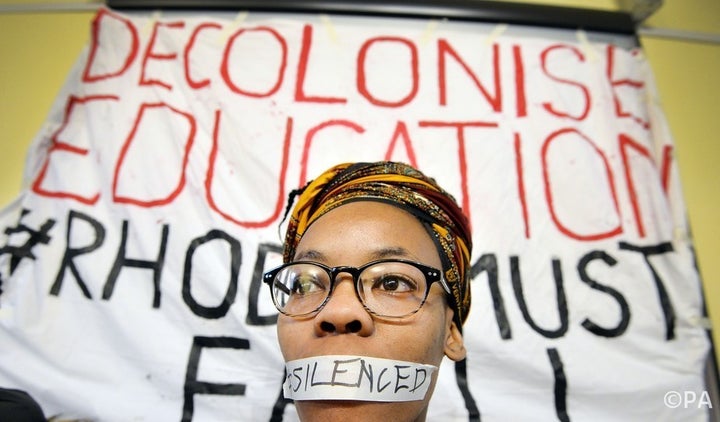 For far too long, America has had a front row seat to overtly racist and sexist actions against Black women. Last week, we witnessed Fox News host Bill O'Reilly attack Congresswoman Maxine Water's hairstyle and White House Press Secretary Sean Spicer insist that veteran White House reporter April Ryan "stop shaking her head." Although some readers might not understand the offensive nature of these actions, such displays link to the larger oppression that Black women in America are forced to face daily.
After witnessing these latest events, many Black women took to social media to narrate similar stories of workplace marginalization using the hashtag #BlackWomenatWork. Thousands of #BlackWomenatWork social media posts demonstrated the ways that Black women are ignored, silenced, sexualized, fantasized and otherwise marginalized in their professional spaces. While the viral social media movement provided a glimpse into the lives of Black women at work, it is important to realize that there remain Black women whose professional spaces do not cater to free speech and often prevent them from speaking out.
At many colleges and universities, the professional culture suggests that the traumas of lived workplace experiences must take a backseat to the production of knowledge. For fear of repercussions, many Black women who aspire to be tenure-track faculty feel that they cannot speak out against the injustices that they endure. These faculty are #BlackWomenatWork. These faculty are Black women who matter. These faculty are Black women whose intellect, perspective, and promise are desperately needed in higher education.
Despite how much these Black women have to offer professionally, data indicate that Black women account for a mere 3 percent of full-time faculty in postsecondary education. This statistic may be the result of the overwhelming sexism and racism that Black women have endured in higher education. Black women faculty combat bias, gender discrimination, sexual harassment, pressures to balance their family and professional lives, and myriad other forms of marginalization.
How do we raise awareness of the injustices that Black women face while working in our nation's colleges and universities? How can we support Black women in higher education as they confront marginalization without compromising their existence and success in their profession? The answer is simple. Tenured faculty must speak out. They must speak out boldly and often.
Maintaining silence against the injustices that Black women in higher education endure not only hurts Black women but it also cripples the entirety of higher education. Silence intimidates. Silence boldly shouts complacency and privilege. Silence closes the doors of opportunity to qualified future faculty members. Silence among tenured faculty is dangerous and threatens to compromise the creativity, diversity, and breadth of higher education's present and future faculty and leaders.
A tenured faculty member holds much more responsibility than teaching, constructing class syllabi, grading papers, maintaining office hours, serving on committees, and contributing to academic journals. With academic freedom also comes the responsibility to speak out against injustice, racism, sexism, and all ills that threaten to paralyze equity in classrooms and on campuses.
Systemic injustice does not voluntarily stop at the doorstep of colleges and universities. Silence in the face of such ills graciously invites it into the hallowed halls of academia.
The integrity of higher education depends on your voice. Please speak up.
Calling all HuffPost superfans!
Sign up for membership to become a founding member and help shape HuffPost's next chapter