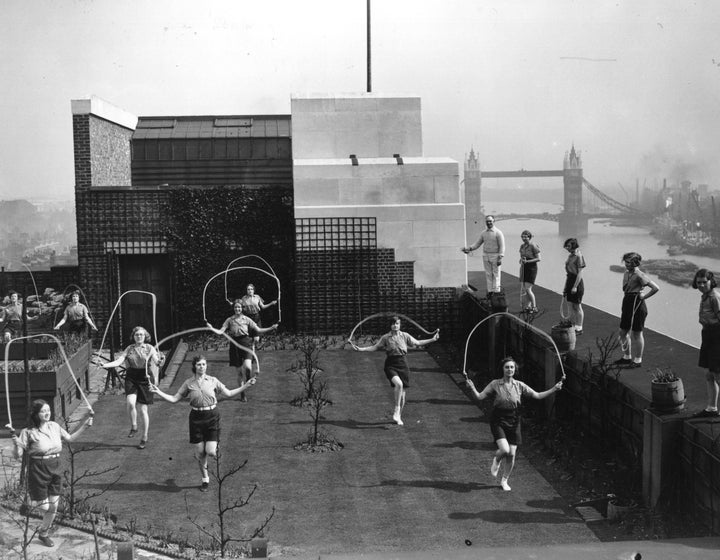 The way buildings are designed can play a pivotal role in encouraging people to lead healthier lifestyles.
That's been the goal of Karen Lee, a former New York City health official who now consults on physical environment design. Lee has a vision for offices and residential buildings that are conducive to physical activity — promoting stair use instead of elevators, for example, and being easily accessible to outdoor spaces.
Under the administration of former Mayor Michael Bloomberg, Lee helped create a set of guidelines for building designers to improve the health of inhabitants. Features like open, prominent stairs and daylight exposure are now fundamental to the city's new building projects. Lee also introduced a health credit for the Leadership in Energy and Environmental Design (LEED) rating system, allowing buildings with bike storage and showers, for example, to get more points in green certification.
As public awareness of the health risks associated with inactivity and unhealthy diets grows, workplaces are helping employees make healthier decisions. Gyms are a now common sight at many workplaces, standing desks have seemingly infiltrated every industry and office kitchens offer up fresh fruit over chips. But with the typical American spending nearly 50 hours a week at work, there's a lot of untapped potential in how buildings can be more effective at promoting employee health.
Work days are pretty sedentary, with many employees perched on chairs for hours on end without moving around, and new lifestyle changes, like a 20-minute walk outside, take time to really develop into habits.
A building's interior elements ― such as stairs, furniture and signs promoting physical activity ― are key to that behavioral change, according to Lee. That's where health-focused building plans come in.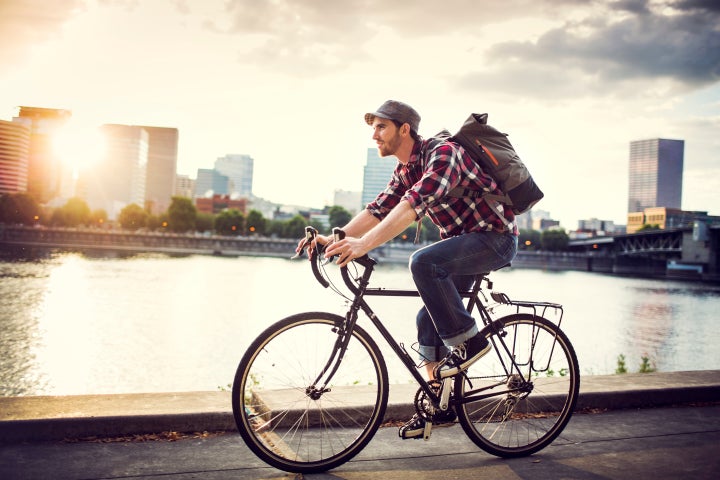 In New York, numerous libraries, city agencies, police precincts and fire stations have adopted the city's active design guidelines, which use design to tackle obesity and other related health issues.
"The guidelines have had a tremendous impact. We do it for all our public buildings," said Margaret Castillo, chief architect with the city's Department of Design and Construction. "We talk about making stairs prominent and beautiful so no one would think of taking the elevator, and making connections between a public building and a plaza."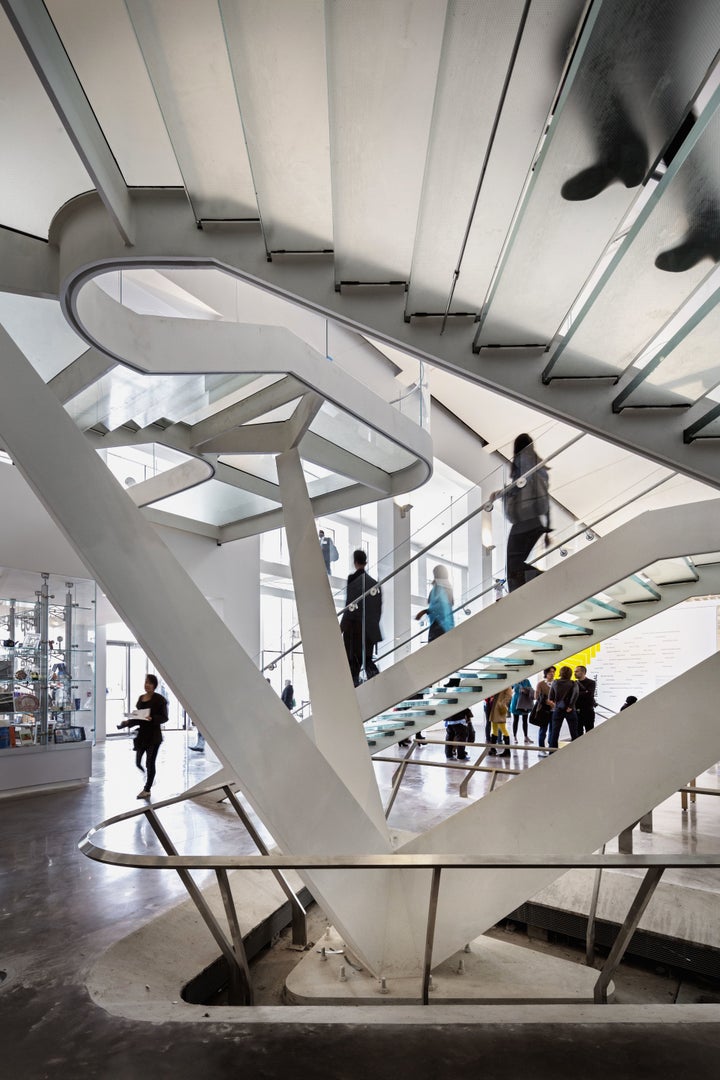 Daylight makes a big difference. A planned health services building in Chelsea will have outdoor stairs, so people can look at the surrounding trees as they walk up and down. A fire station in Brooklyn will have a central training area that receives natural light and fresh air through the roof. The city hopes to install rooftop gardens on some public buildings to further boost activity and improve employees' mental wellbeing.
"Our roofs are an untapped resource in New York," Castillo said.
While there isn't yet a formalized way to track how inhabitants are using these building features, the city is developing evaluation tools to measure heart rate and other impacts of increased physical activity.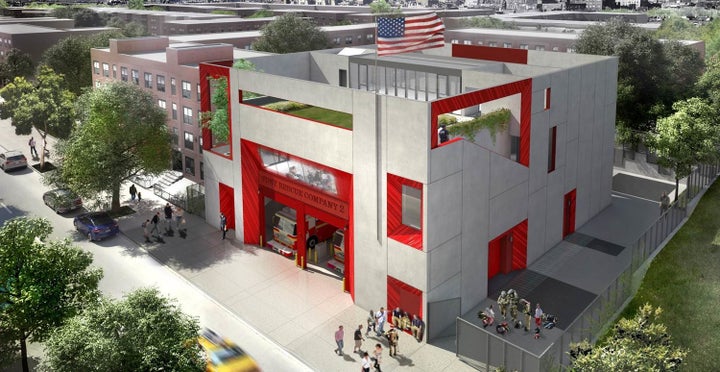 Interior office space should be configured for physical movement, Lee says. Instead of sedentary conference rooms, companies could install standing desks or equipment exercise bikes so employees can pedal during a meeting. Walking routes could be demarcated on the floor: a blue path for a 15-minute loop around one floor or, say, a red path for a 45-minute trek through the building.
"Why are standing desks the exception? Why do employees have to request them?" Lee said. "The default should be healthy furniture and spaces."
Lee advocates for giving people crucial information about healthy options just as they're about to take a certain action. Placing signs by elevators about the calories they could burn by walking, for instance, would increase their stair use. And it's cheap ― exercise bikes are probably out of budget for many smaller companies, but plastic signs won't be.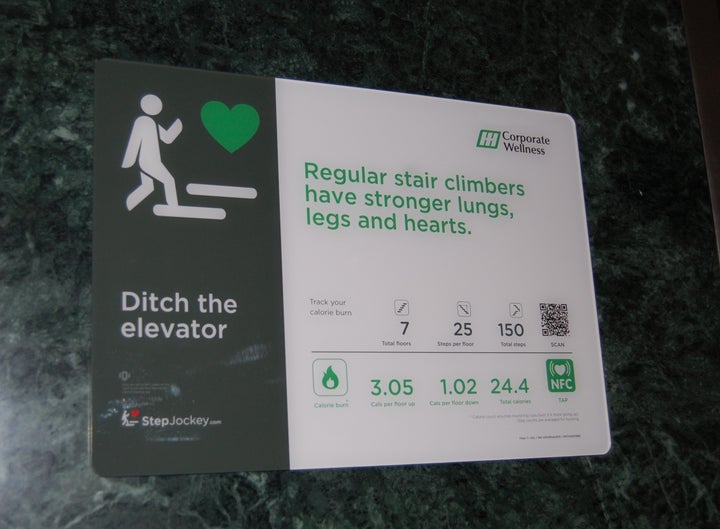 When companies are looking for potential office sites, they should be thinking about how the location promotes outdoor activity for employees, Lee adds. That includes easy access to bike lanes and proximity to public spaces, so that workers can walk to a park for lunch instead of eating at their desk.
And don't forget about food. Offices should offer tap water, limit soda and other high-calorie beverages and make sure that healthy food on display, says Lee. At Google, nuts and fruits are placed in glass containers at eye level, while chips and candy are in out of sight in opaque bins. Lower prices for healthy options, too, could act as an incentive.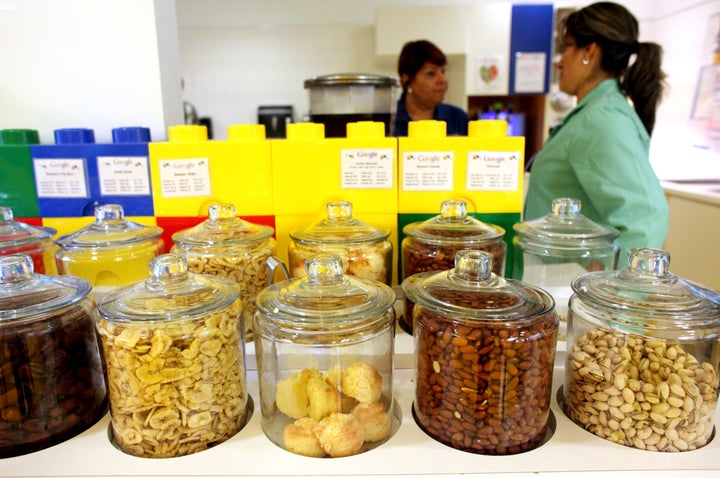 Employers, added Lee, have direct control over physical environments, which means they have a hand in providing healthy spaces for the people who work there.
"Once you put that bike rack in, once you've bought that furniture, those last for a long time," Lee said. "It can make a great difference in employee health."
Related
Before You Go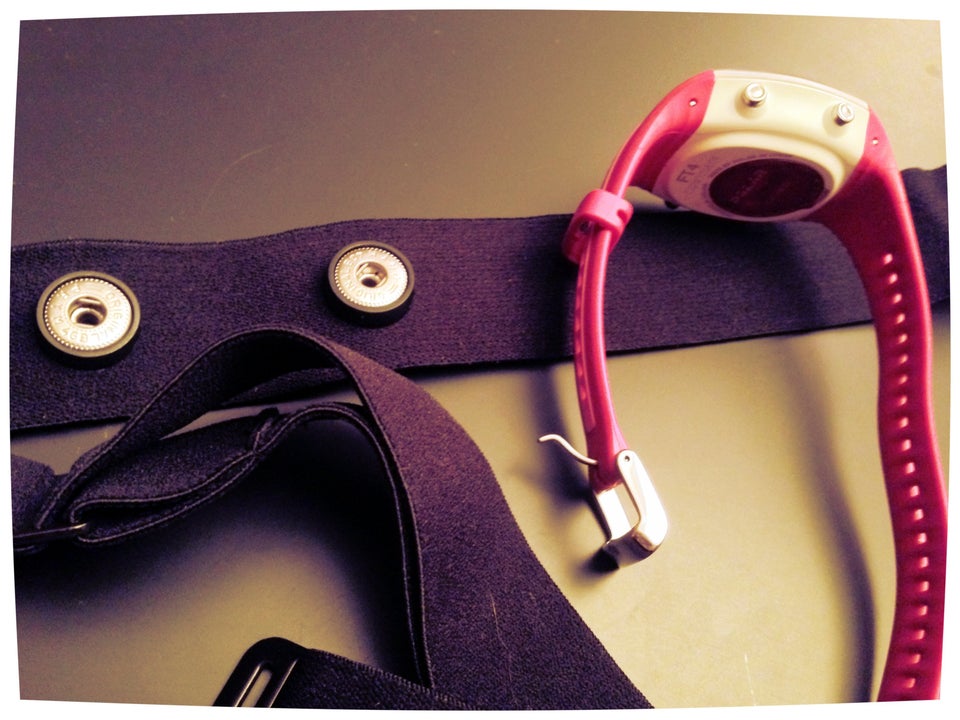 9 Secrets Of A Happy Workplace