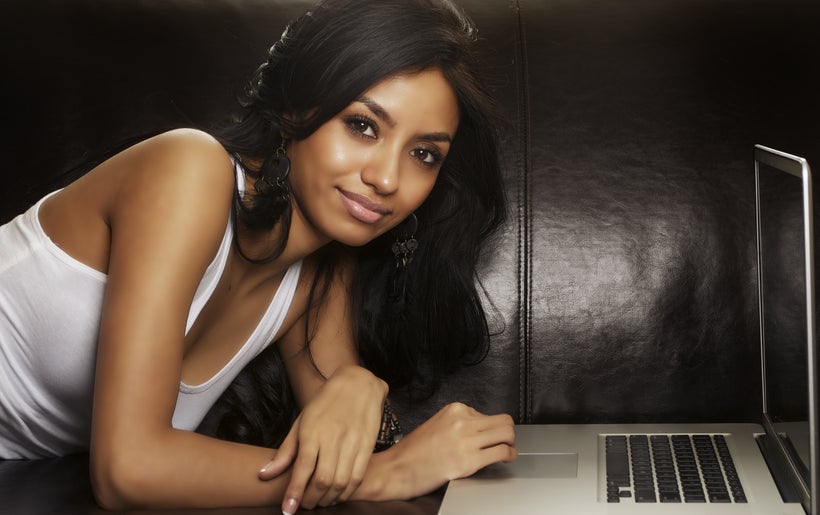 The biggest, single most complaint I get from women in the online dating space is that they spent 6 months on a dating site and "all these creeps kept sending me messages". They complain that all the men immediately ask for more pictures upon sending her an inbox message and that they quickly want to move the conversation off the safe platform and into personal emails with their real names.
I get complaints that they took a personality test and were matched up with men they didn't like. I laugh at that because I remember being on a dating site before. I thought I had a neat username and that no one I know would know I was on the site. Long story short, based on my personality test I was "matched" up with a man who was MY COWORKER! I knew personally and I knew for a fact that I didn't like him or his personality! I paid all that money so a computer program could tell me who my Mr. Right was. What?
I thought I had great pictures! I thought I was being clear in my profile when I was saying, "I'm not here looking for sex". But I didn't have great pictures and my "clear" writing was only pushing men off my profile. And that's the reason why most women throw away their money with online dating. They don't know how to write a great profile nor do they really know how to stand out from all the other dating profiles. They get catfished. They meet men online that text and chat for weeks and even months without ever meeting in person. They actually develop real feelings of love for this man they've never met! And sometimes when they do meet in person the guy pressures her for sex on the first date!
This happens because they don't know how to write an amazing, magnetic and alluring profile. They don't know how to write in a way that communicates with high value men. They don't know how to stay safe online. they don't understand they dangers of using the same pictures they have on Instagram or Facebook. They don't know how to turn a great interaction online to a face to face meeting within the 1st week.
Online dating should keep you busy WITH DATES! On the minimum you should have two dates per week! Writing a dating profile without knowing exactly what to say and without knowing what pictures to use sets you up for failure. Dating sites are EXPENSIVE!!! They range from $40 to $65 a month. (a little less if you buy several months in advance) You're looking at $480 to $720 a year! But if you don't know how to use a dating site properly and effectively you're THROWING YOUR MONEY AWAY.
You need a plan. You need to write so high quality prospects land on your page and reach out to you. Your main profile image needs to be captivating. No selfies. I mean, come on. You're trying to find the person you're going to spend the rest of your life with. You're looking for "the one". Let's get you ready to make that happen! I have a great masterclass you can take and give yourself an unfair advantage over other women. Just go here!!!!
REAL LIFE. REAL NEWS. REAL VOICES.
Help us tell more of the stories that matter from voices that too often remain unheard.
This post was published on the now-closed HuffPost Contributor platform. Contributors control their own work and posted freely to our site. If you need to flag this entry as abusive,
send us an email
.