When my wife and I traveled with a friend to Japan in 2007, we engaged an excellent guide to help us make sense of Kyoto's temples and gardens (I wrote about the experience in The Washington Post, where I gave a grateful nod to Chris Rowthorn, whose business arranged it). The success of this approach taught us something we hadn't previously figured out: that local guides can enhance a visit, especially when an unfamiliar language stands as a barrier between you and comprehension.
Our most recent trip, in October 2012, took us further afield: After several days in Tokyo we took the train north-west and visited towns and cities such as Inuyama (which rejoices in a very active City Councilman born in Brooklyn), Takayama, Ainokura (a village featuring traditional gassho-style architecture) and dynamic Kanazawa. To have hired professional guides in all these places would have become expensive, and while we did this on occasion we also tried a system that is so helpful and so well developed in Japan that I'm surprised not every traveler is aware of it: volunteer guides.
Throughout the country, including in Tokyo, there are local associations of what are often called Goodwill Guides, most typically retired long-time residents who speak some English and welcome an opportunity to use it (other languages are sometimes also spoken: one of our guides told us he had German and Chinese plus enough Korean to be of help to visitors). There is no charge for their services, but the traveler is expected to pay all admission fees and bus or taxi fares and treat the guide to lunch/drinks/snacks. (In the event, most of our guides had retiree transport passes and were entitled to free admission to museums and other sites.) Finding these local groups is easy, because they are bound together through the Japan National Tourism Organization (JNTO), which maintains a central website providing full contact information: http://www.jnto.go.jp/eng/arrange/travel/guide/list_volunteerGuides_a-n.html. (But note that our goodwill guide in Takayama was arranged not through
the JNTO site but through this Web link: http://www.hida.jp/english/practical-guide/introducing-our-free-english-tourist-guide-service.)
The JNTO list is arranged by prefecture, so you'll need to know which one is home to your destination. To learn this, I simply did a Web search for the name of a town; sites like Wikipedia always give that information. Then I e-mailed the relevant Goodwill Guide association (only once did I need to follow up a second time) and made my request. As a rule, the guides themselves got back to me and we set up meeting times and tentative itineraries, based on our preferences and enhanced by the first-hand knowledge of the guides. We'd meet at a central point such as the railway station or at our hotel (I sent a photo of Jackie and me, but often we were the only westerners in sight), and head off on a day or half day of exploration.
It all worked well, both logistically and touristically. If you are a fusspot, you might be annoyed that some Goodwill Guides' English is not entirely fluent or that, as 80 year olds, one or two of them don't walk as fast as you do (but note that the pace outside Tokyo is rather leisurely to begin with). If you expect professional-level historical or architectural exegesis, you could be disappointed (though you might not be: these are well-informed people). Indeed, on one occasion we did spend the afternoon with an Anglophone university professor for a more in-depth historical view of old Kanazawa.
But for Jackie and me, every encounter with a Goodwill Guide was a happy one. Each was an opportunity to see places we might not have thought to see -- and through local eyes. Each provided a chance to pass several hours with a Japanese man or woman, learn a little about someone's life, share a beer or a bowl of noodles and make a new friend, at least fleetingly.
This is a great system. If you are on a tight budget, the advantages are obvious. Even if you're not, you should certainly give it a try.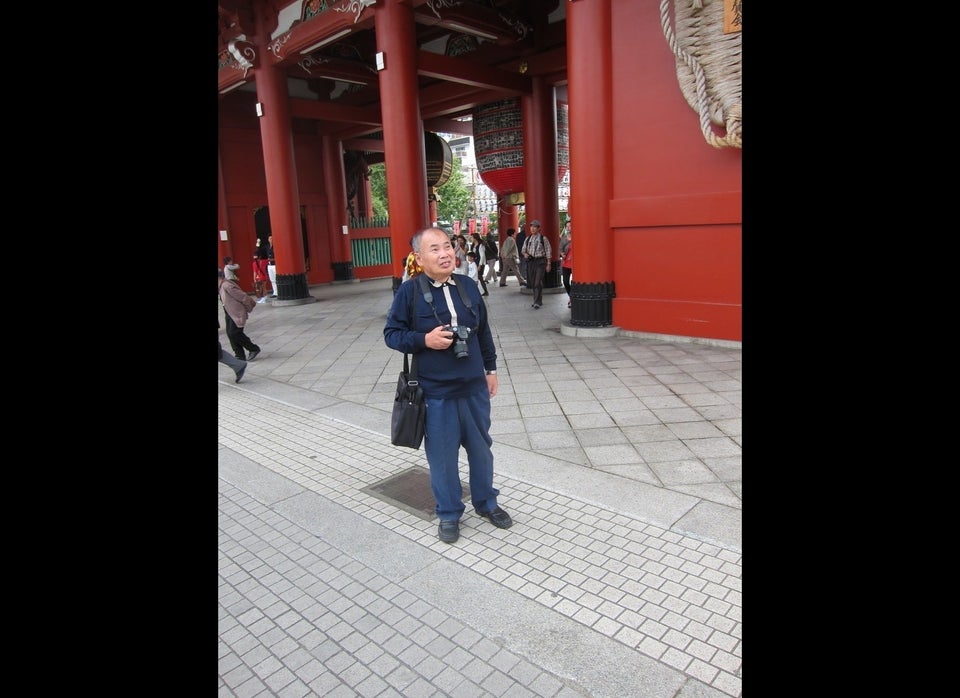 Your Own Personal Guides in Japan - Free of Charge
Popular in the Community