Growing concern over the world's disappearing natural habitats isn't a distant problem, and there are easy ways consumers can take a stand.
A new video released by environmental activists explores the issue of palm oil, which is found in half of all the products we buy -- from cookies to shampoos -- and is linked to the destruction of one of the world's most important tropical rainforests.
The video is a result of a collaboration between the filmmakers of "Racing Extinction," a documentary which examined the global extinction crisis, and the Rainforest Action Network, an environmental group based in San Francisco which is encouraging people to get involved in the palm oil fight.
Their project focuses on the Leuser Ecosystem, located on Indonesia's Sumatra island. One of the richest sites of biodiversity, it's the only remaining place in the world where sumatran orangutans, rhinoceros, tigers and elephants coexist. But the palm oil industry regularly clears swaths of this land to make way for plantations.
Palm oil is used in packaged foods like peanut butter, bread and noodles. It's also in soap, detergent -- the list goes on and on. Oil palm trees are cultivated in biodiverse regions around the world, impacting critical areas in Indonesia and Malaysia, as well as in Latin America, Africa and elsewhere.
An easy way to make forests farmable is to burn away the vegetation before planting. Carbon emissions resulting from the massive fires in Indonesia number between 15 to 20 million tons each day, according to research published by the University of Amsterdam last year -- around the same as the total emitted by the entire United States.
"We're all playing a role in it every single day when we go to the grocery store."
The production processes often destroy the habitats of orangutans and displace local communities from their land.
In the Rainforest Action Network's video, wildlife veterinarian Heather Rally emphasizes that the devastation wrecking the Leuser Ecosystem is linked directly to the world's consumers.
"We're all playing a role in it every single day when we go to the grocery store," Rally says in the video.
Some fast-food retailers, like Burger King and Tim Hortons, have already gotten pushback from environmental advocates for using palm oil in their meals.
To preserve the Leuser rainforest for future generations, individuals must take action, Rally said.
"Start demanding, today, conflict-free palm oil," Rally said. "That's our greatest hope."
The Rainforest Action Network is encouraging people to sign its petition asking palm oil companies to stop the destruction of the Leuser Ecosystem.
There are other ways to get involved, too.
Say No to Palm Oil, an online platform that raises awareness about the issue, provides links to international campaigns that fight unsustainable palm oil farming and offers information about volunteer opportunities that support biodiversity efforts.
This post has been updated with new information throughout.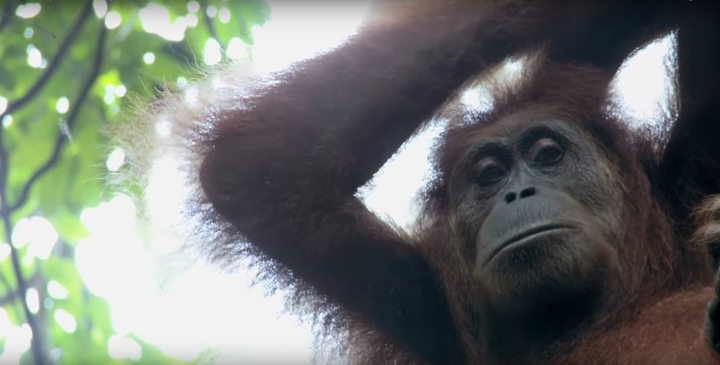 Related
Popular in the Community