I'm a Washingtonian in the truest sense of the word. I was born and raised in the Northwest quadrant of this city, but explored NE, SE, and SW throughout my youth. I slipped away once for four years of college in the Midwest but returned weeks after graduation ready for more D.C. adventures.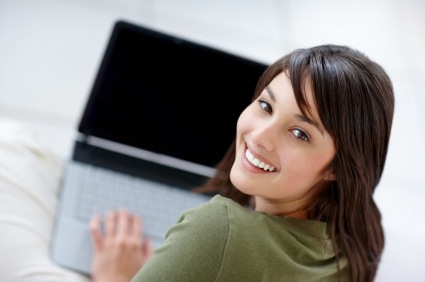 If there's one thing I learned over the years, it's that your reputation matters in this city. The new Netflix series with Kevin Spacey, House of Cards, illustrates just that. Money means little here compared with the major metropolises of the East and West coasts, and power and influence is nearly everything. In fact, some of the most influential and powerful people flop in shared apartments when they're away from their districts.
They're not in politics for the paycheck (at least not in the moment) -- they're in it for the power.
So when a Washingtonian is deemed to have unsavory values or shows an affinity for a highly flexible belief system, they are scorned, their likeability plummets, and their influence diminishes.
To a far greater extent than New York or LA, D.C. power players have to maintain a sparkling reputation to maintain their credibility and the respect of their peers, fundraisers, advisors and constituents.
If you're young, but have dreams of governing, law-making, or politicking one day, you can't risk sullying your reputation early on. In fact, all around are examples of dumb social media moves by those who seemed on the fast track towards promising careers. Anthony Weiner was involved in one of the more notorious Twitter scandals, but congressional candidate, Krystal Ball, and Obama speechwriter, Jon Favreau, both saw their reputations crash and burn when inappropriate pictures were made public.
Though it might have seemed minor at the time, these political wunderkinds made mistakes that ended up significantly affecting their public image -- and that can be especially disastrous in this city.
Luckily, there are ways to maintain your reputation and put forth your best public image whether you're an industry leader or a lowly intern. Here are five tips for starting out.
1. Be proactive
Whether you care deeply about your reputation now, or simply feel that your public image should reflect the best side of you, the earlier you start working to cultivate a personal brand, the better. Don't put it off until a scandal breaks. Start building positive content around your name and your career and you can help stave off a serious hit to your reputation down the line.
2. Set Google Alerts
If you ever want to know what's being said about you on the web, Google Alerts is a good place to start. Set up notifications with your name so that whenever you are mentioned -- whether it's good or bad press -- you're immediately aware. Damage control is much more effective the sooner an issue is brought to your attention.
3. Use social media to your advantage
As millenials grow up, they begin to realize that those underage drinking photos aren't the best representation of who they are today. Even if you make your Facebook profile private right now, those images are already out there somewhere and easily accessible to anyone who wants to make them public.
So use social media to your advantage. Set up entirely new Facebook, Twitter, and LinkedIn profiles that reflect what you're proud to have done over the years. Flesh out your LinkedIn page so potential employers can find you, see the work you've accomplished, and portray yourself in the best possible light. Facebook and Twitter accounts can be updated regularly, but keep yourself as vanilla as possible. Inappropriate comments, curse words, and even something as "minor" as poor grammar could have a negative impact on professional or personal success.
4. Be private
Make every single social media account private. Keep photos password-protected on your computer. If you see a cellphone or camera out, assume it's filming. Even Prince Harry couldn't escape the ubiquitous iPhone camera. A night of wild partying turned into a PR nightmare for the royal family when a single cell phone went undetected by security and the prince was snapped dancing naked. Classy.
It's not that letting loose can't happen -- we're all human after all -- it's just that a) you need to be smart enough to conduct yourself with some semblance of propriety and b) you need to assume that cameras are always rolling. Because, in today's world, they are.
5. Never write anything that you don't want made public
Even if you're not a celebrity or politician, you need to watch your mouth. As California Pizza Kitchen server and avid tweeter "Timothy DeLaGhetto" can attest, a single message has the power to bring you down if it falls into the wrong hands. He complained about his uniform and insulted his employer. Not blasphemy, exactly, but bad enough to cost him his job.
The best way to avoid professional implosion? It's a simple test: Don't put it in writing unless you wouldn't mind it being published in the New York Times. It doesn't matter if it's a text, an email, or a direct message on Twitter; if it's rude enough to cost you a job or your connections -- keep it to yourself.
After years of social media scandals destroying careers, you would think these tips would be unnecessary and yet, people continually make the same unfortunate mistakes. It's not dumb people either. It's smart people doing stupid things.
Whether you are a D.C. climber or not, you can probably learn from these tips and perhaps avoid a public humiliation of your own. Just use your brain and be aware. Someone is always watching.
REAL LIFE. REAL NEWS. REAL VOICES.
Help us tell more of the stories that matter from voices that too often remain unheard.