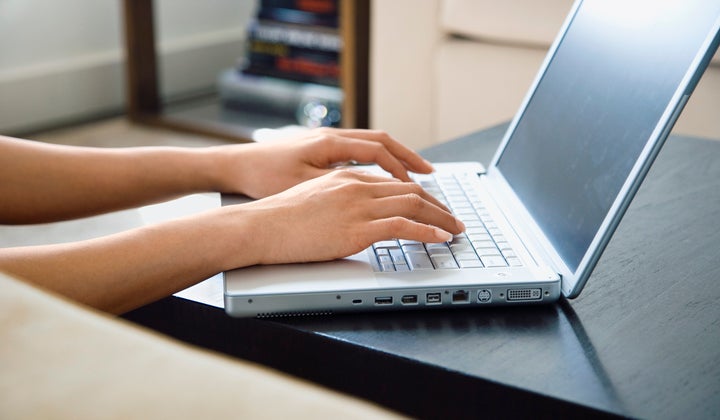 This summer, a United States citizen took a vacation at a lodge in Canada.  (To protect his privacy let's call him "Bill.")  Bill had issues during his stay with the hotel staff, and he did what so many of us do:  he wrote about his experience online.  When his less-than-positive review was published, the hotel immediately charged his credit card $3,000 as a penalty for sharing his experience.  When Bill protested the charge, the owner pointed out that at check-in, Bill had signed a document in which Bill had unknowingly agreed not to criticize the property, or be slapped with a ridiculous fine if he wrote a negative review.
While this story is far from the norm, there are businesses that regularly censor consumers from sharing their experiences through threats of lawsuits and fines.  This practice cannot be tolerated.
We who run online platforms strongly believe that the experiences of others can help us make more informed decisions about how to spend our hard-earned cash. Consider how dramatically the Internet has improved the way consumers select hotels, restaurants, books, movies, etc.  Americans rely on sites like TripAdvisor, Yelp, Amazon and Angie's List to make better purchasing decisions.  In fact, a recent study revealed that roughly 70% of American shoppers rely on online reviews before making a purchase.  With more than 350 million reviews and opinions, covering more than 6.5 million businesses globally, TripAdvisor, the company in which I serve as the CEO, has democratized access to travel-related information by crowdsourcing the honest opinions, good or bad, of others.  
While most business proprietors understand that reviews offer both businesses and consumers alike the ability to learn and benefit from others' experiences – and indeed welcome the opportunity to improve their product based on feedback – a small number of unscrupulous businesses fear criticism and attempt to bully or intimidate customers from sharing their experiences online.      
As Americans, we have a fundamental right to talk about and share our experiences and genuine opinions in any format we choose, including online.
One tactic we see, as in Bill's case, is to use contractual leverage to silence critics through gag clauses, normally hidden in fine print. The clauses can vary: some require a customer's absolute silence; some stipulate massive fines for negative reviews; and some take the draconian step of actually granting ownership of the consumers' reviews – of their own customers' viewpoints – to the business themselves. In this case, Bill was bullied by the hotel into taking down his review because in signing the form upon check-in, he was 'captive' even if he hadn't noticed the clause, and had agreed-to a fine of $3,000 and had assigned ownership of the review to the business itself!
These attempts to stifle online speech are against everything we stand for at TripAdvisor. We strongly oppose any attempts by businesses to stifle their customers' honest opinions or "bully" them to censor their experiences. In the same way that any of us can tell our friends and family about a good or bad experience that we've had, we should also have the right to share that experience online without fear of retribution. As Americans, we have a fundamental right to talk about and share our experiences and genuine opinions in any format we choose, including online. And, as global companies, online platforms continue to fight for the right for free speech for all.
When one business uses a gag clause, harm ripples throughout the marketplace. The reviewer is improperly censored. The public at-large is less informed about the quality of service – or lack thereof – at a given business. The business's competitors who are acting fairly are put at a competitive disadvantage. Even the business doing the silencing is harmed, as it loses the opportunity to learn from its customers. These types of clauses serve no positive role in any economy and stand in the way of consumer transparency.
Fortunately, help is on the horizon for American consumers. The Consumer Review Fairness Act, a bill that would make any of the types of contractual clauses discussed above unenforceable throughout the United States, has passed the Senate and is currently pending before the House of Representatives. I am hopeful that Congress will quickly pass the Consumer Review Fairness Act and ensure that American consumers' freedom of expression is not censored by a few bad actors. We also urge other countries to evaluate enacting similar protection.
A free and democratic world depends on people having the right to express different opinions – what would happen to politics, philosophy and intellectual debate if one side could silence any opinion they disagree with? Transparency and freedom of expression ultimately lead to greater good for everyone. Consumers know they can rely on websites to help them make informed decisions, and I want to make sure that consumers know that a large coalition of online review platforms and advocacy groups are fighting for your 'right to write.'
Calling all HuffPost superfans!
Sign up for membership to become a founding member and help shape HuffPost's next chapter
BEFORE YOU GO