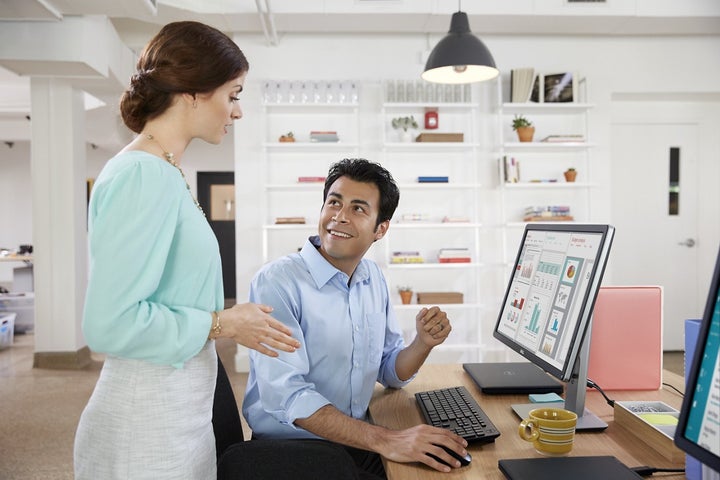 Large companies like Dell are prioritizing supplier diversity programs. But, why?
On top of my role at Dell, I am in the Executive MBA program at SMU's Cox School of Business.
Any business student will tell you that buying at scale results in cost savings. That logic is evident even at the grocery store when my husband and I opt for paper towels in bulk because the cost per roll is lower.
"My husband and I opt for paper towels in bulk because the cost per roll is lower."
Dell (and companies like us) buy a tremendous amount of goods, services, raw materials etc. from other companies that we call suppliers. They are a part of our supply chain.
Traditional business school logic suggests that we should buy from suppliers who can sell us the best products at the lowest prices. That same logic suggests that the most advantageous pricing will come from large suppliers who are producing on a large scale.
It may seem counter-intuitive, then, that in 2016, Dell spent over $3 billion dollars with diverse suppliers in our supply chain. Many of those suppliers were small businesses.
"In 2016, Dell spent over $3 billion with diverse suppliers."
Dell defines a diverse business as any business that is 51 percent owned by a woman (WBE), minority (MBE) or a small business (including small disadvantaged businesses, women owned small businesses, veteran owned businesses, service disabled small businesses or HUBZone certified businesses) that is independently owned and operated, and able to qualify under criteria defined in the U.S. Small Business Administration's (SBA) Table of Small Business Size Standards concerning number of employees, average annual receipts or other criteria as outlined by the SB.
Our supplier diversity program ensures that companies who meet the qualifications have the opportunities, resources, and support to become a supplier to Dell.
It may defy that traditional business school logic but giving this opportunity to diverse suppliers has not negatively affected Dell by barring us from cost savings typically associated with large-scale suppliers. On the contrary, our supplier diversity program is good for business and the bottom line.
"On the contrary, our supplier diversity program is good for business and the bottom line."
By incorporating diverse suppliers into Dell's supply chain, we have ensured that our supplier base reflects and incorporates our diverse customer base.
Diverse suppliers in the Dell program are not getting a free hand out—they have earned it. According to a recent study, 99 percent of diverse suppliers meet or exceed expectations, and also come with a host of other benefits, such as opening up new revenue opportunities and providing improved quality of service.
Dell advocates for supplier diversity, championed by Michael Dell.
"Dell develops strategic, sustainable relationships with a very diverse group of qualified suppliers. Our customers come from every nation, culture and walk of life, and it's important that all aspects of our business reflect that same diversity." – Michael Dell, CEO and Chairman, Dell Technologies
As VP of Dell's North America Small Business, I know small businesses are the backbone of our economy and I want them to do and achieve more.
If you are a small business owner who fits the qualifications, I would love you to become a certified diverse supplier and explore becoming part of Dell's supplier diversity program.
I recognize that many small businesses, especially new ones, need big companies to be willing to take a chance on them despite having possibly not supplied to a company of our size before.
"As an independent small business, we often rely on our own initiative and support system. But working with Dell, I have a supplier diversity mentor I meet with monthly. Her expertise has boosted my knowledge of procurement best practices. We've also been able to network with company directors and discover so many new opportunities within Dell and with other clients. I'm thrilled at how Dell has helped a company of our size open up amazing opportunities!" – Elizbeth Heron, Founder of OrangeDoor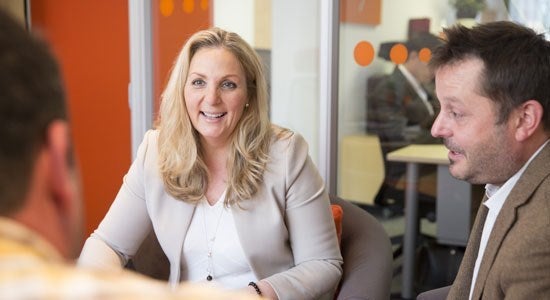 I continue to be proud to work for a company that walks the walk when we talk the supplier diversity talk.
At the end of February, Dell was honored by the Women's Business Enterprise National Council (WBENC) and included on the 17th annual list of America's Top Corporations for Women's Business Enterprises. This is the only national award honoring corporations for world-class supplier diversity programs that reduce barriers and drive growth for women-owned businesses. This is the eighth year in a row that Dell has been included on the list.
Dell Technologies also recently joined 156 corporations as a member of the National Gay & Lesbian Chamber of Commerce (NGLCC). NGLCC is the exclusive certifying body of LGBT-owned business dedicated to expanding the economic opportunities and advancements of the LGBT business community. The NGLCC works closely with several federal agencies, national and global organizations to enhance access for LGBT business.
"Dell Technologies recently joined 156 corporations as a member of the NGLCC."
In 2014 Dell established a Global Ambassador program to expand its worldwide support and connections for diverse owned businesses. To date, the Ambassador program has nine ambassadors representing China, India, Central and South America, the United Kingdom, Canada, Australia and South Africa.
In June 2009, Dell was added to the Billion Dollar Roundtable, a top-level forum for advancing the practice of supplier diversity, and have qualified for membership every year since. This honor recognizes our commitment of more than $1 billion in annual supply-chain spending with minority-, woman-owned and small suppliers. In the 2016 fiscal year, we spent more than $3 billion dollars with diverse suppliers across production and indirect procurement.
My colleague, Jennifer Allison, wrote more about our WBENC award and supplier diversity at Dell on our corporate blog, Direct2Dell.
Dell believes in the power of diverse businesses to fuel innovation, drive economic growth, and create new jobs.
Ultimately, I want small businesses to succeed. Not only for the future of the Dell for Small Business division, but for our nation and our world that benefit from the economic and social impact that small businesses have on people and communities.
Whether you are part of a company that is or could be in a supplier diversity program, are part of a corporation supporting diverse suppliers, or are a consumer that patronizes businesses who are or support diverse suppliers, we can all continue the success of supplier diversity.
Popular in the Community