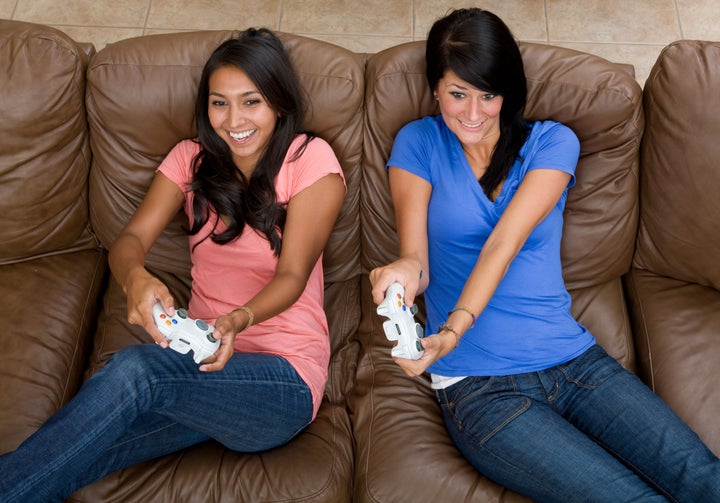 Everyone's doing it -- or nearly everyone. According to a recent report, a whopping 91 percent of kids and teens between the ages of two and 17 play video games. That's an increase of nine percent since 2009, which adds up to over 64 million young gamers!
While the population of this age group has increased around 1.5 percent in the past two years, the gaming population has grown over 12 percent, proving that more and more young people are becoming gamers. Besides toddlers, the fastest-growing groups of gamers are females and teens aged 15-17. Researchers think that this explosion in gaming is partly due to the fact that teens are playing games on their smartphones and iPads more than ever before.
And web media has responded: Felicia Day, a young, video-games-obsessed actress who kept getting typecast into roles that did not feel genuine, created a web series ("The Guild") about gaming culture.
"I played video games obsessively — and then I got a support group to tell me that's not healthy," she said. Instead of quitting her hobby, she wrote a script about a young woman addicted to gaming. "The Guild" now has over 69 million uploads and is in its fifth season. Clearly, Day is not alone.
What do you think -- do you and most of your friends play video games? Is gaming becoming a more popular activity for teenage girls? We want to hear your take!
Related
Popular in the Community