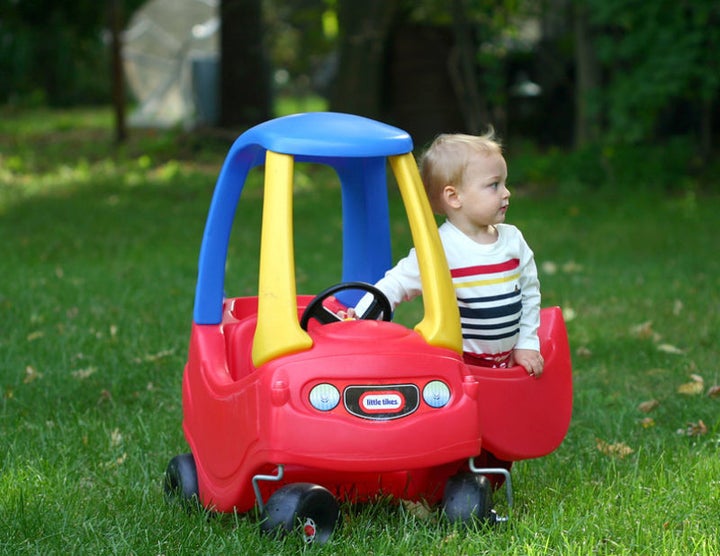 Where does the time go? One minute your toddler is pushing their red and yellow plastic car around the backyard, and seemingly the next, you're riding shotgun as they prepare for their driver's test. There are few teenage dreams more American than the freedom found on four wheels. Regardless of whether a teen gets their own car, earns access to a family car, or simply has a license to drive, inevitably they will at some point be seated behind the wheel, assuming large amounts of both practical and metaphorical responsibility and liability. So the question is less about if they will drive; rather, the question is: what will they drive? Parent consumers find themselves considering a laundry list of factors, from body style to safety features. The list of considerations for prospective car-buying is vital for any conscionable parent preparing to invest a great deal of time, money and heartache into selecting the safest and most cost-effective for their new driver.
To further address these considerations, I reached out to an industry expert, husband, and father, Geoff Penske, of New Holland Auto Group and Penske Buick GMC. Mr. Penske is no stranger to the car-buying process; he steers a highly successful automotive company and hales from automotive-industry royalty. Clearly, he understands the complex variables as parents look to equip their teens with a vehicle that keeps both their teen and their budget, safe. His insight was both comprehensive and invaluable.
Penske's Recommendations for Parents:
Safety features: Mr. Penske encourages parents to find vehicles that, at a minimum, are equipped with anti-lock brakes with front, side and knee airbags. The basic features run standard on most vehicles on the new and used market and prove essential to mitigating damage and injury in the event of an accident. As the price point increases in your search, so do come additional safety features like brake assist and pre-collision warning systems and lane keeping systems. These are particularly important, Penske notes, for teenagers with a longer, or freeway-frequent commute. For those families living in regions with heavy rain or snow, Penske suggests investing in an all-wheel-drive system. This often overlooked feature provides better traction in all-weather conditions--thereby acting as yet another steadying element in their daily travel.
Elevated safety for your teen: As with anything, the better the product, the higher the price point. And in the spirit of teenage safety, Mr. Penske recommends an advanced collision detection system. Forward pre-collision detection systems will stop a teen's vehicle in a split-second and compensates for delayed, inexperienced reflexes. Similarly, upgraded and comprehensive airbag systems can also prove lifesaving. Their ability to deploy in an instant can minimize injuries, for example potentially taking would-be broken bones to minor bruising, for not only the driver but for passengers too.
Body style considerations: While Penske does not singularly endorse any particular brand or model, he does consider GM, Ford, Toyota, and the Chrysler family to provide overall quality products for teenage drivers. That said, for his own teen driving children, he prefers a compact SUV or mid-size car. While some parents might be quick to assume the bigger the car, the safer car, this is not always the case with teens, as larger vehicles create an elevated sense of invisibility and ultimately, less safe driving practices. Alternately, the compact SUV gives the teen driver the added benefit of sitting slightly higher for better visibility, while still maintaining the humility and maneuverability of a mid-size car.
New technology for today's teen: Teenage distractibility and impulse control have always been contributing factors in poor teenage driving and accidents. As teens utilize more social media and streaming services affiliated with smartphones, car manufacturers have also innovated their safety measures. For example, Penske referenced several driving apps that come pre-installed on vehicles that provide real-time feedback to parents. Data points including vehicle speed and location can be tracked using parents' own smartphones. Additionally, these systems allow parents to place maximums on both the vehicle's maximum speed and radio volume. In short, he adds, parents can play big brother in the name of safety.
What's inexpensive now, can get very expensive later: Understandably, many families operate under a strict financial budget when allocating funds towards teenage transportation. Penske encourages parents to be vigilant and always buy a car under warranty, or purchase an optional warranty as available. While a warranty will initially elevate the car's cost, it will ultimately save money in the event of needed repairs. Warranties cover these natural and needed repairs without the hassle of paying out of pocket, and aftermarket and performance parts can cause unforeseeable damage to the vehicle's wiring, brakes, engine or suspension, therefore leading to a cycle of repair costs. Finally, Penske warns to always search out a vehicle's history to look for signs or a major accident to fully understand, what, exactly, you as the consumer are getting.
Popular in the Community