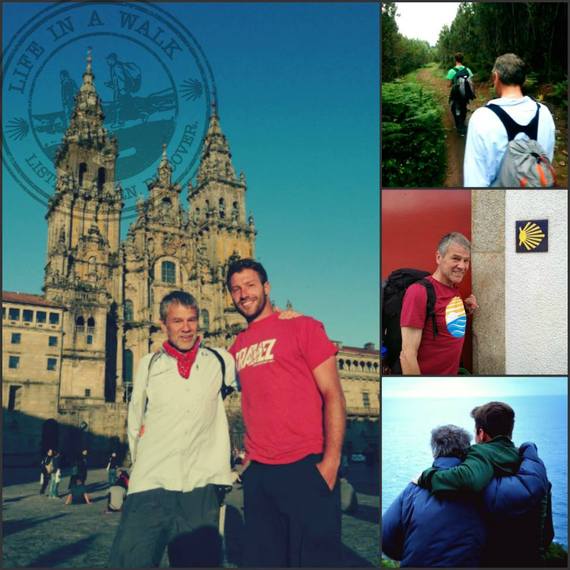 I'd like to start this day by saying thank you for reminding me that normal is not defined.
Actually, most families are not picturesque but hilariously maligned.
Oh the T-Day memories that fill my mind...
They begin with family, friends and food...
But quickly race back to my sister and her teenage mood.
At Grammy's house, where it was warm as can be...but not because of the wood fire but the heavy sweater our Mom made me rock over my 76ers throwback tee.
You see we all have this idea of the perfect Turkey Day but today that doesn't exist.
In fact, it is about as common as a SoCal mist.
But isn't that the beauty, the pageantry, dare we say the truth about this day?
We eat and converse before a car ride home full of much to say...
He says under his breath, 'Next year we're going to my Mom's house.'
And insert the instantaneous sarcastic reply, 'Oh, ok...but seriously, you didn't even compliment my blouse?!'
Holiday's--a gift to be a part of and a narrative to be lived by all.
Too bad this one only comes once per fall.
So embrace that the Modern Family is similar is all societies, all homes.
We laugh, argue and embrace at the end like clones.
And this gift, this gift of time is one that is fleeting...
The challenge today--take the time to get present, to be connected to each moment, each meeting.
And listen like your life depends on it while asking questions that make your hands awkwardly sweat.
How to do this you may ask? Follow along and you'll complete Your Thanksgiving Task:
First off, accept that anything amazing is often hard and that learning about our loved ones should not come in the form of a card.
Then find the one you seek to learn from most...ask him or her a question, but be serious, this is not a roast.
Then follow it up with a 'Why' or a 'How'...and embrace the awkward silence...right about...now.
That's where the good stuffing is, the real stuff that you'll remember...it will be what you think about as we enter December.
If you're in the zone ask another one, dare we say two more.
You see, this conversation cannot be wrapped up on Black Friday in some jam-packed department store.
This knowledge, these stories is what we must seek, not anther app on our iPhone so turn it off today, without even a peek.
Life is about taking the next step, and growing along the way.
But no growth is made and no mileage trekked on the path of life if we wait another day.
Take a walk, learn about life...and on this Thanksgiving ask the questions while seeking the unknown answers from your friend, mom, dad, son, daughter, husband or wife.
Yogi Roth is a Filmmaker, Scholar, New York Times Best-Selling Author, accomplished Coach, Pac-12 Networks Sports Analyst, Motivational Speaker, Media Personality, Host and World-Traveler. His newest film LIFE IN A WALK is available for purchase December 1st at www.lifeinawalk.com and on iTunes.
Calling all HuffPost superfans!
Sign up for membership to become a founding member and help shape HuffPost's next chapter