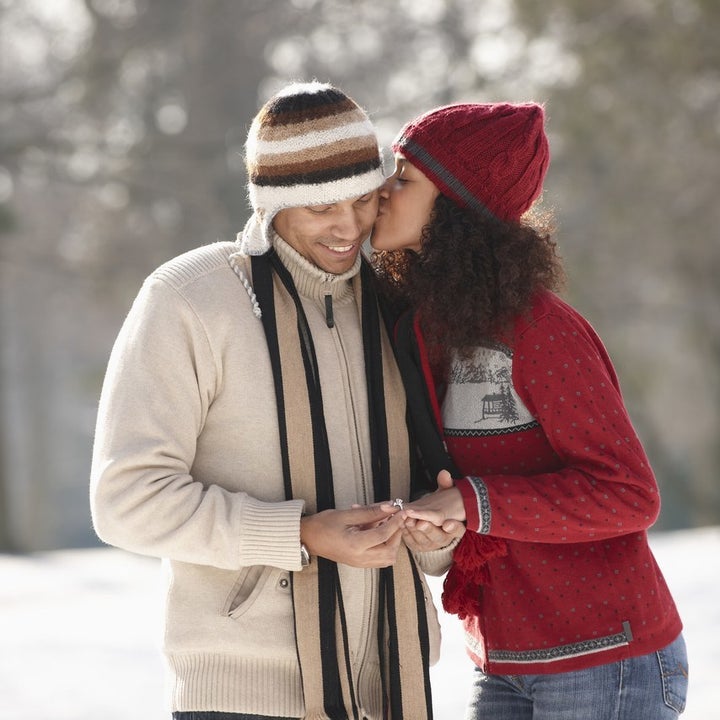 Getting engaged is a huge deal. Whether you've discussed it before (and even helped pick out your ring) or are totally surprised, when that question finally gets popped, there's going to be a whole lot running through your mind! Our experts have rounded up some of the top engagement etiquette questions to help you navigate this exciting, emotional, and intense time. Congratulations!
Who Do We Tell First? As soon as you've said "yes," the first people you should call are your parents, followed by siblings and any other close family members. Essentially, anyone who would have a valid cause to be upset if they found out on Facebook instead of directly from you! Then go ahead and call your friends, text your coworkers, and get that perfect #ringselfie for Instagram.
What Do We Do First? The very first thing to do after getting engaged is make sure your ring is insured. It's possibly the biggest purchase either of you have ever made, so get that baby protected STAT!
"The very first thing to do after getting engaged is make sure your ring is insured."
Do I Have to Wear an Engagement Ring? Of course not! If you're more of a necklace or earrings kind of gal, you can totally get engaged with alternative jewelry. Not into jewelry at all? You're still engaged, even without the visible symbol, so go ahead and use that money for whatever you'd like, from the downpayment on a house to a totally luxe engagement vacation.
Do We Have to Post on Social Media? If Facebook and Instagram aren't your jam, there's no reason to force yourself to use a social media platform just for the sake of announcing your engagement. Instead, share the news with your friends directly, either in person or via text. Or go totally old school and place an engagement announcement in the local paper!
Someone Is Asking Prying Questions About My Ring. Help! If you're getting unwanted questions about your ring, from the size and quality to the cost (which is not proper engagement etiquette at all!), you have every right to not answer. Instead, remind the asker that you didn't purchase the ring, and you have no intention of asking the questions to your spouse-to-be, and emphasize what the ring means to you. That's more valuable than precious gems any day!
I Don't Like My Engagement Ring. What Should I Do? If you don't love your ring, don't panic. If your ring was purchased new, see if you and your fiancé can head back to the jeweler together to pick out something new. It might be a different setting for the same stone, or a different ring altogether. Is your engagement ring a family heirloom? See if you can have the stone reset or use the metal for a new band, or start shopping for wedding bands that help transform the setting into a completed look you really love.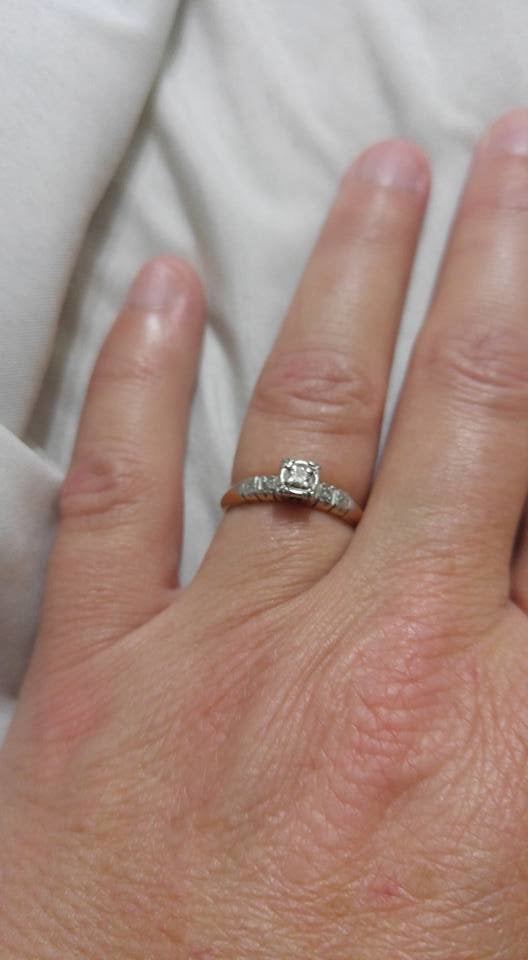 Why These Women Love Their 'Small' Engagement Rings