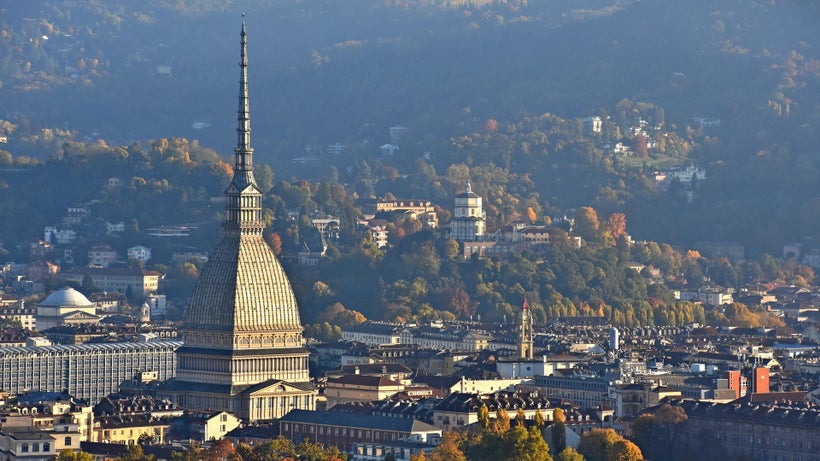 When planning your Italian getaway, a vacation wouldn't be complete without a visit to the most popular destinations here. Exploring the colosseum in Rome, riding in a gondola in Venice, viewing the art in Florence, and relaxing on the Amalfi coast are all must-do's during your time in Italy.
One city, however, is often overlooked when people plan their vacations: Turin. It was a major European political center and was home to the House of Savoy, the royal family of Italy. Now, the city is very industrious, hosting modernity within its ancient walls.
As if the beautiful palazzos and museums aren't enough to see in Turin, the stunning Alps encircle the city. While the city is large, most important buildings are condensed in the center, making a two-day excursion enough to see the main points.
Day One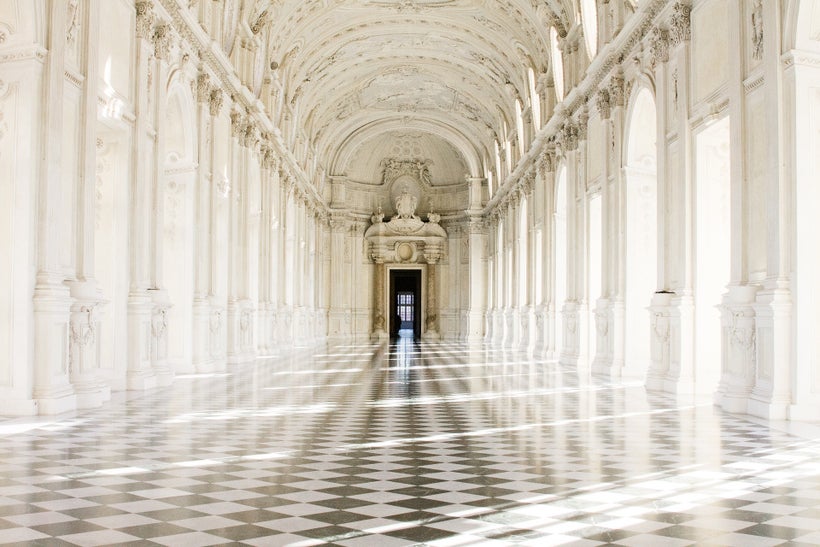 First, as you hop off the train, it's time to check into your hotel, put your bags away, and get ready to see the city. Top-rated Residence Sacchi is a short, five minute walk from the train station and about a ten to fifteen minute walk to the center of Turin. If you're not up for the short walk, it's also conveniently located next to multiple bus stops.
This hotel features apartments including studios, flats, suites, and deluxe rooms. Additionally, they recently added a new Sky Room, from where you can see the view of the Alps from your large outdoor porch. Each apartment varies in its amenities, from jacuzzis to multiple rooms, but all include a fully-equipped kitchen, satellite tv, and more.
After recharging your batteries in the beautiful Residence Sacchi, you're ready to see the allure of Turin. If you're interested in Egyptian art and history, Turin hosts the second largest Egyptian museum in the world for an online purchase price of €15. Open from 9am - 6:30pm, a tour of the museum takes an average of three hours, so plan accordingly.
On your walk from the hotel to the Egyptian museum, make sure to pass Piazza San Carlo, taking your time to walk through the shops or grab a delicious cioccolato caldo. After you've been through here and the Egyptian museum, keep walking in the same direction to visit Piazza Castello and Palazzo Madama.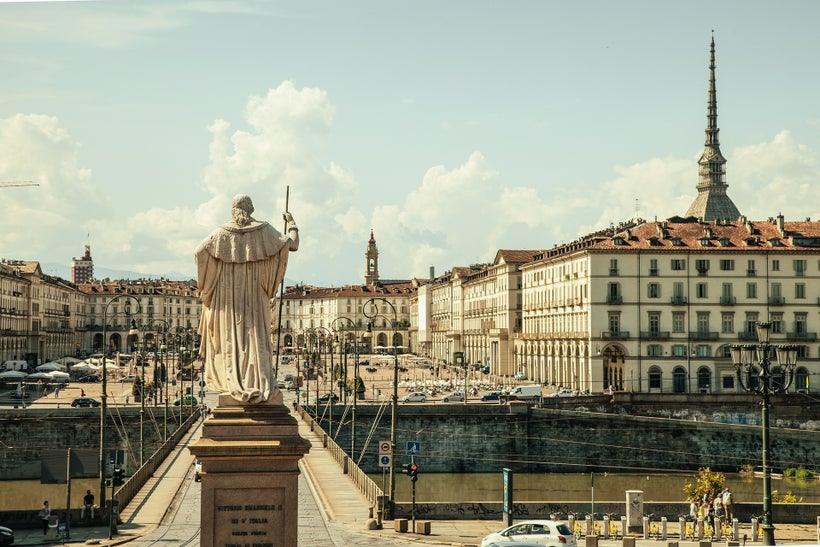 Palazzo Madama is the Civic Museum of Ancient Art and always offers interesting exhibits. This palazzo is part of Google Cultural Institute's Art Project, and tickets are offered at €10, although anyone under 18 can enter for free. From here, turn the corner and you're at Palazzo Reale del Torino.
This Palazzo features multiple rooms of art from many different periods, and one ticket for €12 includes the Palazzo, the armory, and the medieval and baroque painting gallery. After this, there's one more beautiful building left on your day's checklist before it's time for dinner: Mole Antonelliana.
Here, you can simply admire the stunning architecture, attempting to take a selfie and still capture the entirety of this tall building, or add a visit inside to the cinematography museum. The prices for this vary depending on exactly which parts you would like to go to, ranging from €6.50 to €15.50.
If you aren't interested in the museum, you can still visit the interior for a ride up the elevator to overlook the impressive city of Turin and get a better view of the surrounding mountains.
Finally, it's time for dinner! If you want a delicious taste of Turin's specialties paired with the perfect wine at a reasonable price, Tabernalibraria is the place to go. You can choose among a fantastic fish, Piedmont, or vegetarian tasting menu for €25-27 per person, as well as a la carte options.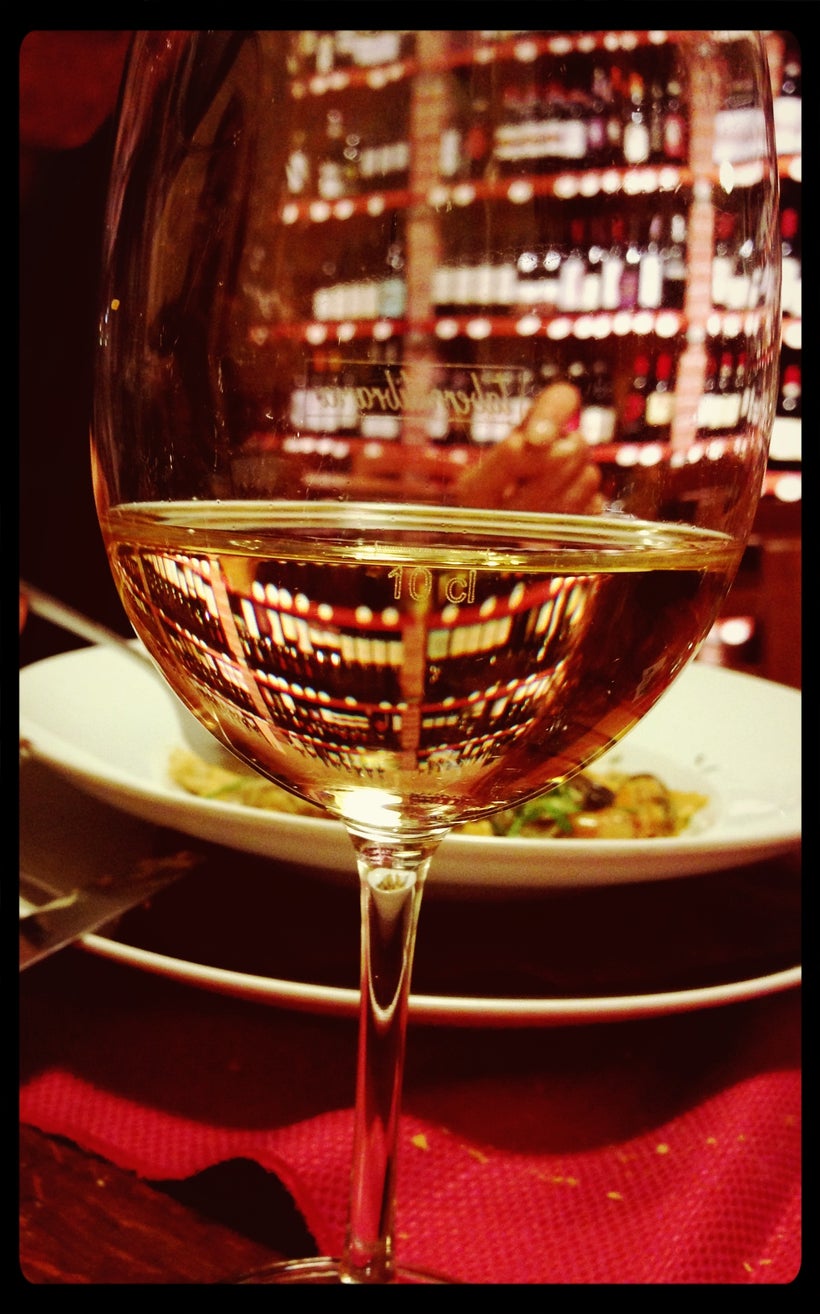 To give you an idea, the traditional Piedmont menu consists of four courses: beef tartar with blue cheese, plin ravioli with truffle sauce, beef braised in Barolo wine and served with polenta, and nougat with toffee sauce and pink salt to finish off the meal.
All of the food is fresh, homemade, and delicious. And if you want a truly splendid Italian drink with your meal, Tabernalibraria was originally founded in 1999 to focus on their wine passion, now offering over 350 different labels.
With a full belly and happy tastebuds, you can head back to your jacuzzi or comfortable apartment at Residence Sacchi and retire for the night.
Day Two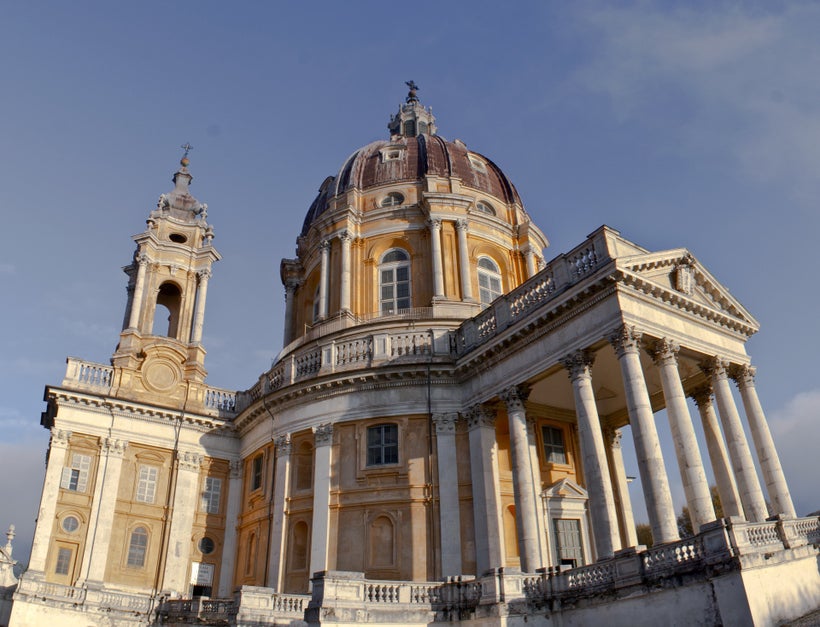 Depending on the amount of time you spent touring each museum, you can choose to finish the remainder of the day one itinerary today before starting "Day Two" of the tour. Otherwise, it's time to see the beauty of the nature of Turin.
Less than two kilometers from the center of Turin, you can escape the hustle and bustle to hike through the remarkable mountains surrounding the city on the Colline di Torino. You want to take a 30 minute bus ride for €1.50 to Basilica di Superga.
After seeing this ancient basilica, you can choose to take a train up the mountain or hike up in the large regional park. With both, you get breathtaking views of the surroundings, and the peak of the park lets you bask in the surrounding hills, mountains, and cities.
This outdoor excursion will likely take up the rest of your time in Turin, especially if you hike in the park rather than take the train. After you've had your fair share of exploring the nature and surroundings of the Basilica di Superga, you're just a short bus ride away from the train station to head off to your next destination. Buon viaggio!
Calling all HuffPost superfans!
Sign up for membership to become a founding member and help shape HuffPost's next chapter
This post was published on the now-closed HuffPost Contributor platform. Contributors control their own work and posted freely to our site. If you need to flag this entry as abusive,
send us an email
.