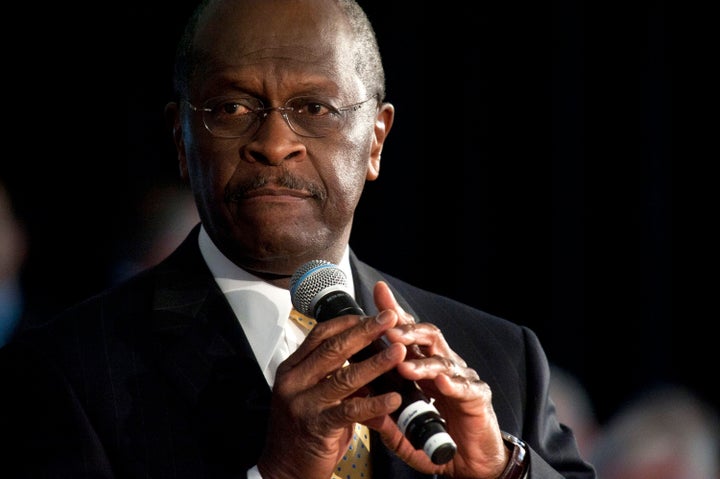 I'm looking for some extra tickets to the "black achievers conference" in Kentucky. Should I be looking for them at thecainsolutions.com?
By the way, don't tell my wife I asked about this.
1. In honor of Cornbread's closing -- and clumsy, to be generous -- campaign flourish, The Root has a list of his Top 10 "greatest hits."
2. And speaking of Cain's greatest hits, "Funny or Die" unearthed one of Godfather's Pizza's 1986 sexual harassment training videos.
4. For World AIDS Day, PB contributor Stacia L. Brown wrote a message to her daughter about the importance of black women taking responsibility for their sexual health.
6. A founder of a Seattle-based venture capital company rejects the label of "job creator," saying "an ordinary middle-class consumer is far more of a job creator than I ever have been or ever will be."
7. A couple of awesome high schoolers in Waverly, Iowa go after Michele Bachmann's conservatism on gay marriage and prayer in school, despite an apparently hostile crowd.
8. Fast Company has asked advertising agencies to re-brand baby girls.
9. For background, FC goes through the genesis of the campaign: "That's why, as a thought experiment, Fast Company asked some top advertising, marketing, branding, and digital agencies to make the case for baby girls in the language of the global consumer--a challenge they took very seriously."
11. Big Think has the top 10 relationship words and phrases that can't be translated into English. They should be, because the feelings aren't foreign at all, like the Norwegian word Forelsket: The euphoria you experience when you're first falling in love.
Have a great weekend. We'll be back next week.
The is a collection of links from the entire PostBourgie family, and compiled and edited by J.D. Bell.
REAL LIFE. REAL NEWS. REAL VOICES.
Help us tell more of the stories that matter from voices that too often remain unheard.