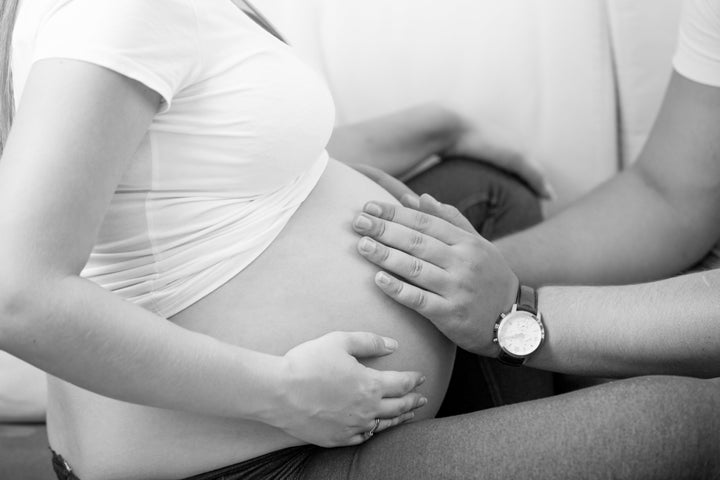 We haven't met yet but I'm pretty sure you're destined for great things. Especially if you're anything like your mother... you'll probably also have lots of strong opinions, a fiercely independent spirit and a heart of pure gold. To be honest, I can't wait to be your dad.
Today's world won't make things easy for you, but seldom does great come easily. Your place in your world will ultimately be up to you. What you study, what sports (if any) you play, what passions you claim... my goal in life will be to afford you the opportunity for choice in your youth and prepare you to make decisions independently in due time, all the while fighting against institutional injustice and inequality. I will be there to support you at every step of the way... and that starts now, even before your first smile.
Actually, it started years ago. Your mother and I have been fighting for your world for some time now. Whether helping to build new nations out of decades of conflict in the Middle East and East Africa or lending a hand to the homeless in our stateside home towns, we have always worked to make tomorrow better than today.
"Instead of jumping into a country where little girls can see their image in the Oval Office, you'll be arriving at a time of deep dissatisfaction and turmoil."
In June of last year, the stakes were raised and the opportunity to work towards a better future became real, tangible and personal; someone who I have respected for years decided to run for president of the United States. Following the first African American president, before me was an opportunity to elect the first woman to the highest office in the land.
There are moments in your life when you'll feel the need to take a stand. You know you'll get funny looks. You know people will doubt you. You know you'll be bullied online and off. You know you'll struggle internally with your life decisions, lose sleep, and eat way too much pizza. But you'll do it anyways. You'll do it because you know it's right.
For your dad, this was one of those moments.
Joining the Hillary Clinton campaign last summer and fighting for over 500 days for a candidate and a cause until the bitter end... that was the stand I took. And I don't regret it for a minute.
One day, I'll tell you how much it meant to me ― personally and professionally ― to be surrounded by so many people who had put their lives on hold to bounce from state to state, couch to couch, coffee shop to coffee shop in pursuit of something bigger than themselves. I'll tell you about Claremont and Grantham and the wonderful, beautiful people dedicating their time and energy to progress in these most American of microcosms. One day, I'll bore you with my war stories and my New Hampshire family will undoubtedly spoil you to death. Maybe then I'll be in a place to properly verbalize what an honor and privilege it was to be a part of this campaign.
"I refuse to acknowledge that [Donald Trump's] America is the America of your future."
But for now I need to be honest with you about your world. Instead of jumping into a country where little girls can see their image in the Oval Office, you'll be arriving at a time of deep dissatisfaction and turmoil. A man whose respect for women is lower than his grasp of the truth will be president. A man who cloaks himself in the darkness of the past rather than the promise of the future will be holding the reigns.
I refuse to acknowledge that his America is the America of your future. Respect for the institution of the presidency does not preclude me from fighting its current occupant for what is right and good, from fighting for your world to be a brighter and more inclusive place.
So that's what I'm going to do. Every. Single. Day.
Five hundred days days is a long time to fight and ultimately lose. Losing is hard and not very fun. When you fail at something into which you've put your heart and soul, I promise to be your shoulder. To convince you that the fight for what's right is worth fighting. That you can make a difference. That you can change your world. That your voice matters. That you matter.
Your world is destined to be a crazy place. Helping you understand and navigate it will be one of the greatest joys of my life.
Can't wait to meet you in May.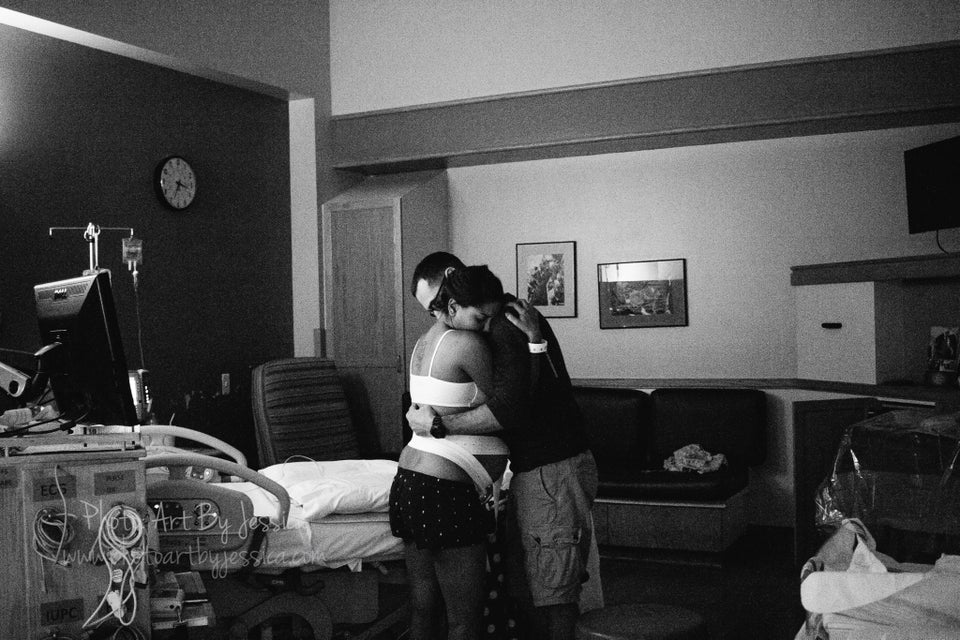 35 Gorgeous Photos Of Dads In The Delivery Room