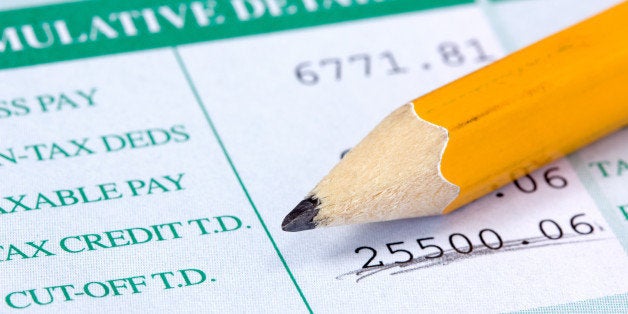 Before the winter holidays shift into high gear, consider spending some quality time with your finances.
The final weeks of the year are a last-minute chance to clean up bookkeeping before tax time, make final spending decisions and seek financial advice for 2016. Here are a few tasks you might want to schedule.
Total up your year-to-date spending. Whether you organize by computer or on paper, make sure your tracking system for spending, saving and investment, is up to date. This way, you can be sure that you are on budget for the year and can make any needed corrections for the New Year. This will allow for a less stressful upcoming year and an easier tax season.
Get the big picture. Your net worth is what you own less what you owe, and calculating it is a good way to figure out where you will need to improve financially in the next year. If you have trouble areas in spending, debt or investments, you'll discover them during this exercise.
Get your final credit report of the year. You are entitled to one free copy of each of your three major credit reports from TransUnion, Equifax and Experian. It's generally wise to schedule delivery of each at different points in the year to catch errors or irregularities.
Check and rebalance your portfolio. With several dramatic market swings occurring this past year, be sure to check if your retirement and other investments are still on track with your investment goals. Get qualified help if necessary to see if the percentages of asset classes you own - stocks, bonds, alternate investments or cash - still fit your needs or if you need to adjust your holdings. It is also valuable to find out if you need to do any tax selling by the end of the year because if you do, now is the time to start thinking about it.
Check your insurance coverage. If you buy your own home, auto, life or other insurance policies, contact two or three agents representing highly rated insurers to review the adequacy and pricing of your coverage. If you've made any structural changes or improvements to your home, make sure those actions are reflected in your homeowners policy because these changes could boost your home's replacement value. Also, if you've had a major life or financial event like a new baby or the purchase of a new home, it is time to make sure all your coverage is accurate.

Update your W-2, benefits and estate plan if necessary. While updating your insurance and investment needs for big life events related to family, property or marital status, see if your tax withholding and employee health coverage and investments need review. Get qualified help to make this assessment if you are unsure how to do so yourself.
Plan next year's big expenses. Planning for upcoming expenses is an excellent practice that can limit stress if something comes up during the year. Who knows, maybe this is the year your child gets braces or the kitchen receives its much-needed update. Get a jump on budgeting for 2016 by gathering these potential expenses and bids and figure out whether cutting back will cover the cost or if you need to find new sources of income.
Empty out your flexible spending accounts. If you have a Flexible Spending Account for health care or other qualifying expenses, it is time to submit outstanding claims from the doctor, dentist or optometrist. Remember you can only transfer $500 in your remaining FSA balance over to the next year. Make any appointments or medical purchases you need to now and get the paperwork in fast.
Do a last-minute tax review. If you work alone or with a tax professional, review your annual income, investment and spending data to see if there is anything you can do in the final weeks of the year to minimize your tax impact. If tax-deductible donations to qualified charities and nonprofits are recommended, consult sites such as GuideStar, CharityWatch and Charity Navigator to evaluate your choices so you know your contribution is being well spent.
Save time and cut back on waste with online bill pay and deposits. Automatic online bill pay means you won't have to waste time writing checks or risk late payment fees. Scheduling bill payment through your checking and savings accounts can save time and money, while setting up regular electronic deposits to savings and investment accounts can also help you save money before you are tempted to spend it.
Scrutinize all subscriptions. Take a look at all your print and online publications, video and music streaming accounts and anything else you might have on annual or automatic renewal. See if you want to continue those products and services. Reviewing that list every year can be an impressive source of extra funds for savings, travel or a special treat.
Review landline, cellular and cable bills. Make sure your phone plan reflects your current usage behavior. If you find yourself relying on your mobile device, maybe this is the year to part with your home landline. Be sure to evaluate whether your current cable and Internet package is right for your needs and check with customer service to find out if there are options that would help you save money.
Contribute to your retirement. Make a contribution to your 401(k), IRA or SEP IRA if you are self-employed. Remember you can add $5,500 to a traditional or Roth IRA for tax year 2015 and $6,500 if you're 50 or older. A 401(k) pre-tax contribution must be made through a payroll deduction, so arrange that with your employer before year-end. For a review of all contribution limits for 2015, go to the Internal Revenue Service website.
Bottom line: Use the calm before the year-end holiday storm to make some smart money and tax moves. Review, organize and get help if you need it.