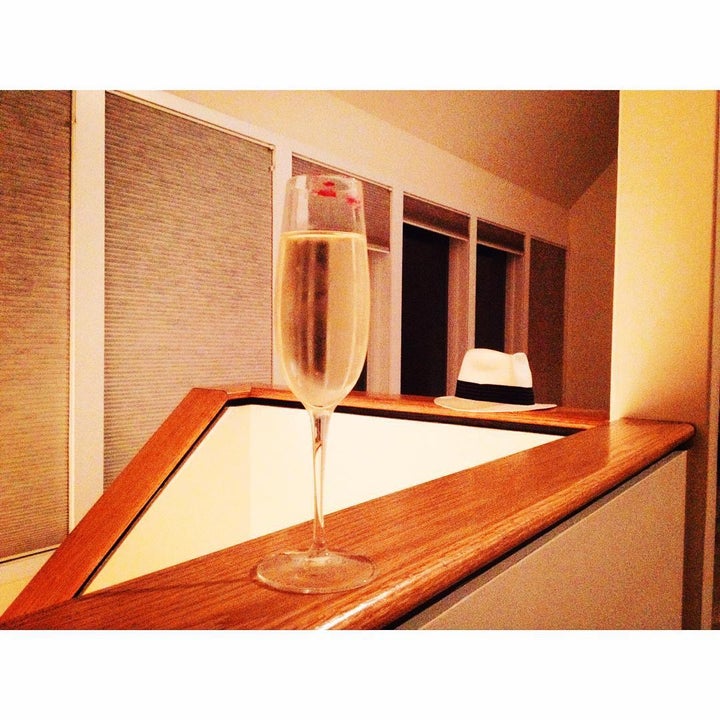 Three words you hear whenever you are in a bar in New York City during happy hour; You're. Better. Off.
When you move across the pond to live in the city that never sleeps, it's fair to say you do so with anticipation. If you're a woman you may be thinking 'will I meet my Mr Big who will build me a wardrobe the size of a fish n chip shop?', if you're a man you're probably feeling like Colin Frissell, with the big knob and oozing confidence in scoring the next up and coming Kate Upton. I am not going to say those things are impossible, but I am going to tell you that before you even stumble across anything resembling these ideals, you are almost certainly going to play a few games in the concrete jungle's play ground. Everything from cat and mouse to stuck in the mud. Trust me.
I moved here the ever fantasist ­ wanting to meet and marry a WWE wrestler. When I received word that they hang out­ when not on the road ­in Orlando, and live off Tuna from a tin (or a 'can' if you're starting to pick up the local tongue), I decided that maybe I would see what the city had to offer.
You can date every night of the week if you like. It's easy. Get out. Make friends. Be brave. Or get online! It's not hard.
What is hard however is finding the one person that you connect with. The one person who doesn't want to just climb through your legs to temporarily free you from being stuck in the mud. But the person who wants to play tag team (you're it). The person who makes you laugh, the one who believes you can achieve your dreams, the person who has the same amount of energy as you... I could go on.
Most people move to New York not to find love but for the experience of living and achieving in one of the most competitive cities in the world. In Manhattan we are always 'busy' with work or events or friends. Trying to do as much as possible whilst we feel young and free. So this is how we approach dating.
There are so many options. So many different types of people. I have dated hedge fund owners, barmen, pro­ athletes, successful entrepreneurs, poker players that fly in from Monte Carlo every so often. I have had men drop $1000 on a bottle of champagne on a first date in an attempt to impress me and show me their success. One guy even booked us tickets to Mexico­ 40 minutes into a first date.
That's the thing about dating in this city, you can date and experience something new every night. And I have done this for a while.
Date. Sex. Adventure. It's all there if you are open to it. But it soon gets boring.
You can't pick up the phone and call the Wall Street guy at 11 a.m. and ask him to come to your rescue when you've lost your metro card running in Central Park. He will be too busy with work to care.
You will get deleted off of Doug, 34 years old, used to play for the NFL, now runs a tech firm's­ Instagram account because you kicked him out of your apartment after realizing he's not enough for you.
You may get an STI off of Tina with the butt implants.
There is a high probability you will get ghosted at one point or another.
One thing is for certain, there will be that time when you will like someone a little more than expected. And you may not feel like playing anymore. If timing is completely on your side, the person who is lucky enough to have your attention may feel the same. And before you know it ­ you're sporting a pram with a baby resembling a chemical brother, in Brooklyn whilst drinking a matcha green tea latte.
The other outcome is that the other person may still be busy playing bend over red rover.
In that situation I conclude with this. Remember what brought you here. What your goal was. And focus on that. Because be it a queen to your king or an Elvis to your Priscilla, if you are meant to be together you will be. And your tag team partner will support you, push you to be greater and help you win the game. And if they don't, you're better off.