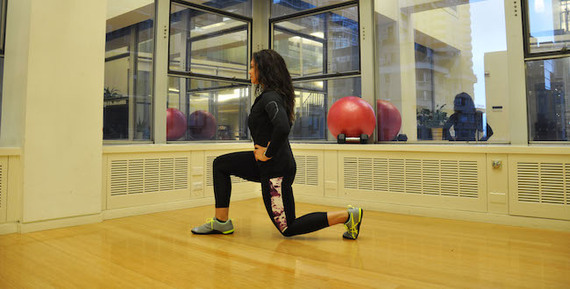 1. Start standing tall, feet together, core engaged, shoulders back.
2. Lift one leg off of the ground, and take a large step forward. Then, begin to lower your body toward the ground until your thigh is parallel to the ground below, forming a 90-degree angle at the knee. Make sure your back knee is only a couple inches above the ground, and your front knee is directly above your front ankle.
3. Push back to your starting position with the heel, not letting the toes drag on the ground.