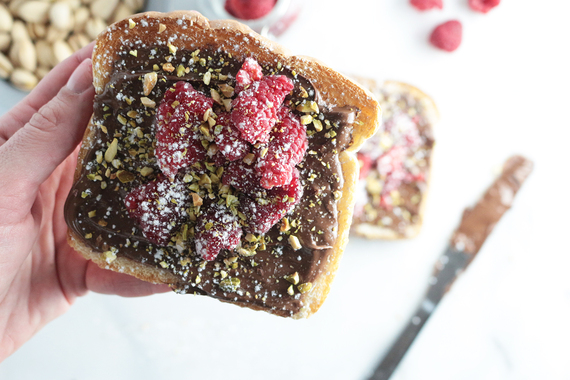 Just like PB&J here in the United States, in Italy, breakfasts and snacks are usually made up of 'Pane e Nutella'. Every Italian child was raised this way, and if they weren't... well there is still time to do something about it!
While growing up you don't completely lose your good or bad habits, but rather, try your best to improve as a person without giving up the things that make you who you are. With this notion in mind, I decided to reinvent this Italian Classic, adding to the traditional toast and Nutella two more ingredients: one that I'm starting to love just recently, pistachios and the second one is by far my number one favorite, raspberries. You should know by now that I've been in love with raspberries my whole life, and if you don't know it yet I have listed (at the bottom of this post) a little summary containing the recipes I've created using this wonderfully soft fruit.
My toast and Nutella 2.0 snack recipe will not disappoint you, on the contrary, you are going to love it. The addition of pistachios, makes all the difference. They are also widely adopted by professional athletes for their unique health proprieties.
For the preparation of this recipe, you won't need to get the kitchen dirty, heat the oven or clean the mixer because all you are going to need is a spatula, a knife (to chop up the pistachios) and of course a toaster. The whole process takes about 10 minutes and once done, I guarantee that you are going enjoy every single bite.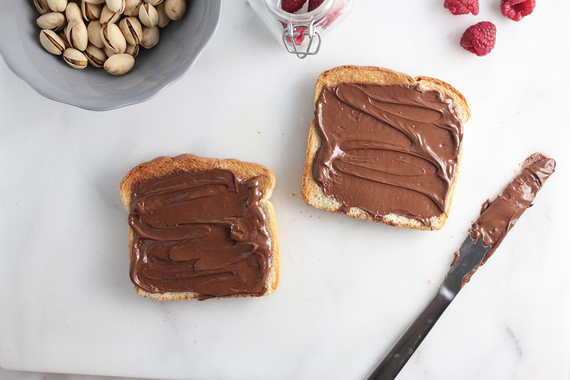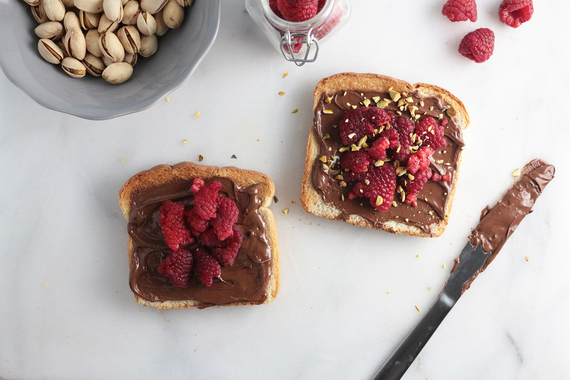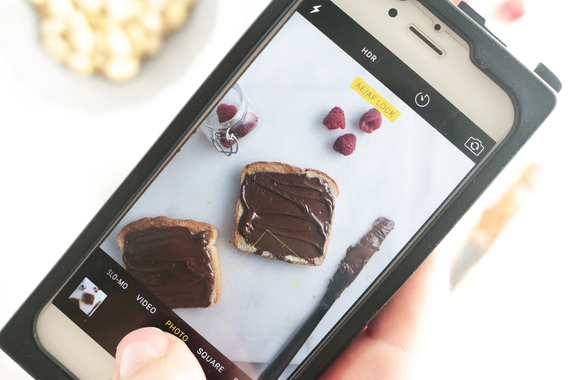 Time: 5 minutes
Serves: 2 people (4 slices)
Ingredients
4 slices of bread (choose the type you prefer)
Nutella
¼ cup of chopped pistachios
16 raspberries
Directions
Toast the bread
Once done, spread the Nutella with a spatula on the toasted bread
Place 4 raspberries on each slice
Spread the chopped pistachios on each slice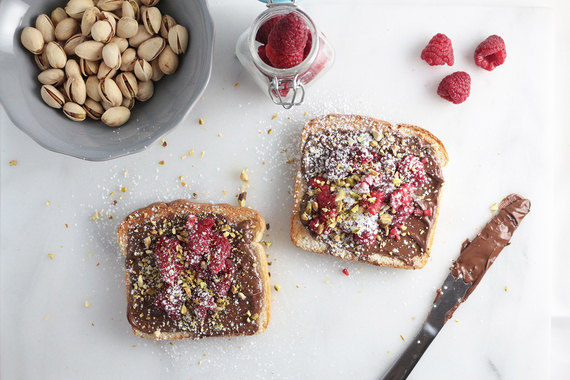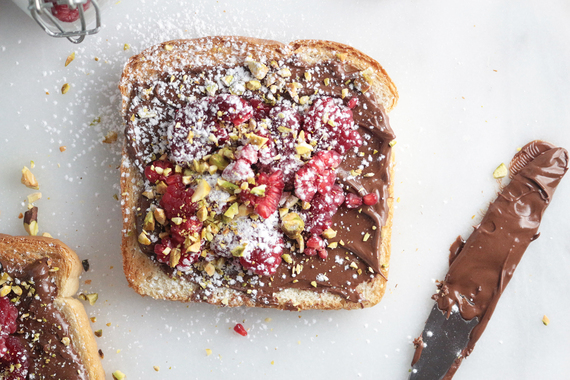 More yummy images on my Instagram profile :-)
Popular in the Community