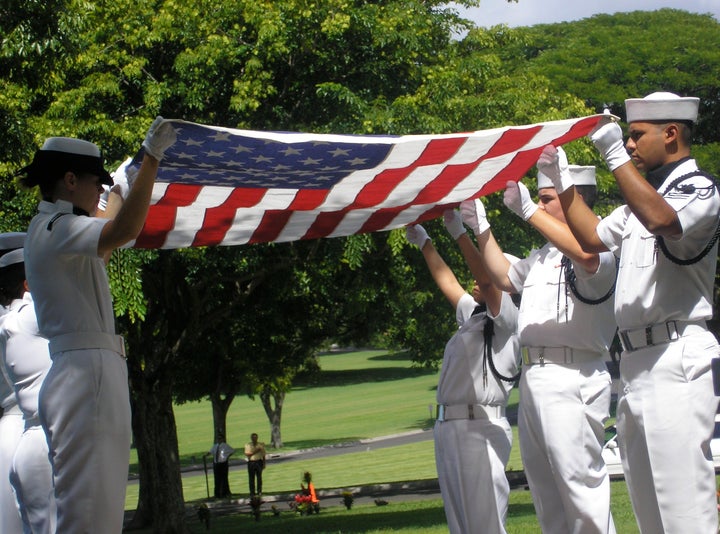 I usually love retail politics. Working on the front lines is my favorite part of the campaign: canvassing door to door, taking voters to the polls, handing out sample ballots for my candidates—a necessity when states like North Carolina prohibit straight-ticket voting on a very long ballot. But this presidential election day was different.
It was a gorgeous, sunny day, and before I started canvassing, I stopped at a nearby fast food outlet to grab a quick lunch. While waiting on my order, I asked several young workers if they needed a ride to the polls. One young woman named Khandi accepted, and I picked her up when her shift ended. During the long drive to the polls and back to her home, I learned that she had just graduated from high school this summer and played in the band, but had to give up her clarinet when school ended. Her feet were hurting really bad, making her limp, and she had to get up the next morning at 3:30 to make her 6 a.m. shift. I'm not sure she would have voted without me.
At Khandi's polling place, I noticed there were no Democrats passing out sample ballots, and no signs for our candidates. That was very odd, given the demographics of her precinct. So I made a quick run to headquarters to stock up, and returned to give my Republican counterpart some competition. We were cordial, sometimes took turns on who approached a voter first, but always offered both our wares.
One man in particular vehemently shook his head at me before he entered the polls, so I left him alone. But on the way out, he told me: "You're gonna get shot doing that."
The threat hung in the air, paralyzing me for an instant. It was twilight, and North Carolina is a concealed carry state.
"Then I'll have served my country like my husband did," I finally retorted. (My husband is a survivor of the 9-11 attack on the Pentagon.)
"Yeah, well I served my country too," the man said as he walked into the darkness.
I was so shocked that a veteran would threaten to shoot me for exercising the very freedoms for which he risked his life. I wanted to run after him and tell him I had devoted my life to the same Constitution he had sworn to defend.
My husband deals with PTSD, so I wasn't sure what battle that veteran was fighting. I let him go, suppressing my Southern-girl instinct to unload a can of whoop-ass on somebody who had threatened my life for voting. I grew up in segregated Mississippi, where many died and risked their lives to give me the right to vote.
But this was the first time anyone had ever threatened me while voting, in 40 years. It chilled me to the bone. And it let me know I'm going to have to do a lot more to defend the Constitution than just write good books.
REAL LIFE. REAL NEWS. REAL VOICES.
Help us tell more of the stories that matter from voices that too often remain unheard.