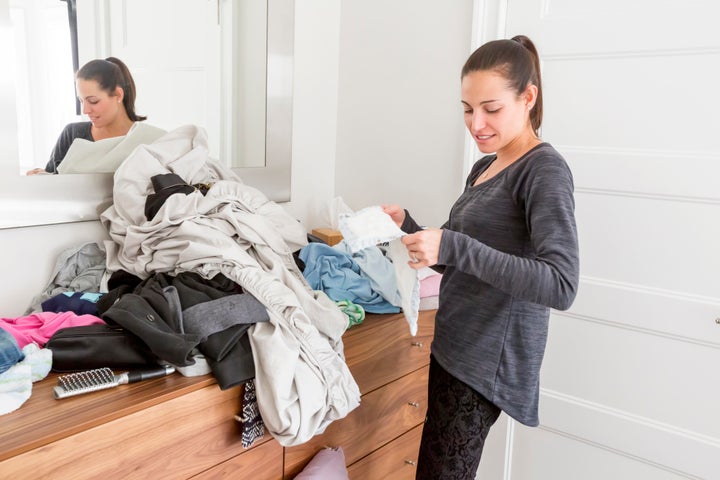 It's about that season when we strip our closets of its sweaters and jackets, and clog up landfills with all that winter gear.
A new survey found that the average American will toss out 81 pounds of clothing this year. That amounts to 26 billion pounds of textiles and clothes ending up in landfills -- but it doesn't have to.
Savers, a global thrift retailer, surveyed about 3,000 adults in Canada and the U.S. to get a better sense of how people discard and reuse clothing.
The group found that people often don't know that nonprofits and thrift stores could actually use their old duds or they just don't want to be bothered with hauling their discard pile to a donation center.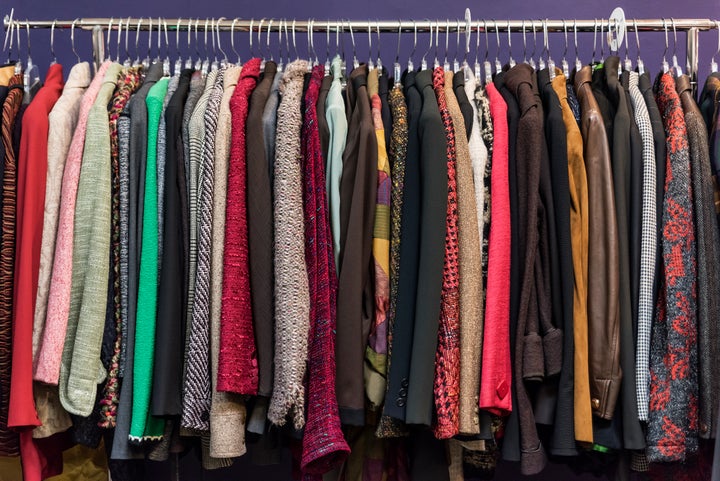 One in three people who didn't donate said it was "easier" to throw things out. Of those respondents, 54 percent said they didn't think anyone would take their used stuff.
Turns out, plenty of organizations will gladly take last season's items. In fact, giving clothing away is actually even better than recycling in this case.
While contributing old sneakers to a project that uses soles to build a new track can feel rewarding, it's not the greenest option. It still requires water and energy to recombine the ingredients into something new, Savers pointed out.
There's also a major economic factor at play.
Goods that were not recycled or reused translate into about an $88 billion loss. That's due to a loss in value and resources that went into making them.
On the other hand, contributing to the secondhand industry, helps to infuse money into the economy. The industry employs nearly 100,000 workers and creates $1 billion in wages in the U.S. alone.
By extending the life cycle of secondhand clothing, the reuse industry employs nearly 100,000 workers and creates $1 billion in wages in the U.S. alone.
There are numerous organizations that accept used clothing and some are even willing to do the heavy lifting, as the case is with the Pass the Bag project.
Schoola, a donation program, partnered with the Malala Fund, the group that provides education for girls, to make it super easy for people to donate clothes.
The project sends bags to donors, with prepaid postage, to fill up and send back. Schoola sells the clothes and donates the proceeds to the Malala Fund.
"In the circular economy, everybody wins," the survey added, "and the Earth doesn't get trashed."
Related