One of the few positive legacies of the Soviet Union in Turkmenistan is the result of an accident. During Soviet gas explorations in the 1950s, a team was digging around in the Turkmen desert and accidentally created a series of sinkholes filled with natural gas. Someone had the bright idea to set one of the sinkholes on fire to burn off the gas and burn it did.
For nearly half a century, the Darvaza Gas Crater has been burning day and night.
The crater looks like the gate to hell. It is unmarked on maps and sits in the middle of the desert. We asked a local where to go and were told to, "drive about 200 km north from Ashgabat and if you cross the railroad tracks you've gone a little too far." Near the railroad tracks, we met a man who piled us into his jeep and drove us 8 km into the desert where we came across the crater.
We camped for the night before headed to Uzbekistan the following day. It was truly one of the most incredible sites I have ever witnessed. Unfortunately, the Turkmen government declared its intention to fill in the hole in 2010, so this fiery pit could be extinguished soon.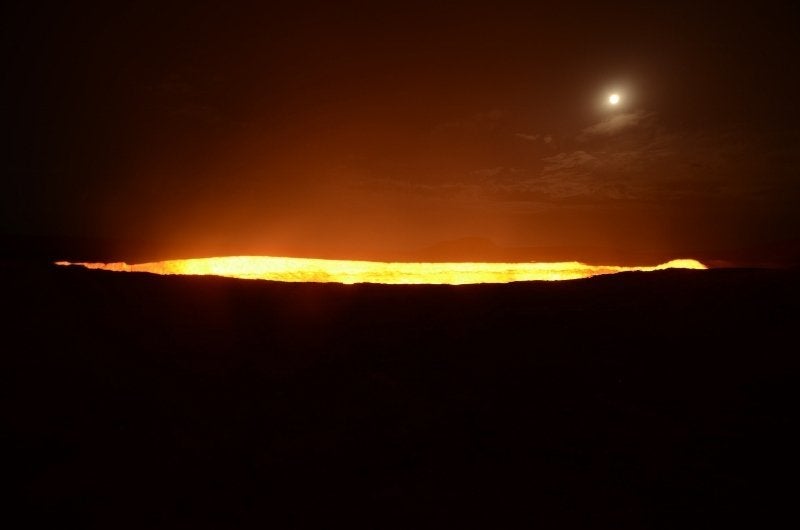 Plenty more pictures on my team's website here